Map of Northern Patagonia
Carretera Austral is the extension of the famous Pan-American highway, which spans the entire American continent, beginning in Alaska. Its creation was ordered by Augusto Pinochet in 1976, and the construction has not been easy. A path had to be traced through a dense forest, rocky terrain had to be excavated, bridges had to be built…all in a wet, rainy climate. Even today, the mythical road is not fully paved. Don't expect to exceed 40 mph, unless you rent a big pickup or 4×4 vehicle.
Ruta 7 starts in Puerto Montt and ends at Villa O'Higgins. And at the end of the road, you will reach the Southern Ice Fields, while in between, you will discover natural parks and glaciers of unparalleled beauty. Let's identify those places on a map.
In order to be thorough, we have marked the main points of tourist interest along Carretera Austral from north to south.
However, you probably won't have enough time to do everything unless you plan to spend a month there. Therefore, we recommend checking out our itineraries on Northern Patagonia to select the places that interest you most. We can also advise you directly: just give us a call or shoot us an email. We suggest spending about 10 days there, to have time to discover some selected places at a relaxed pace.
Highlights of Northern Patagonia, from North to South
Cochamó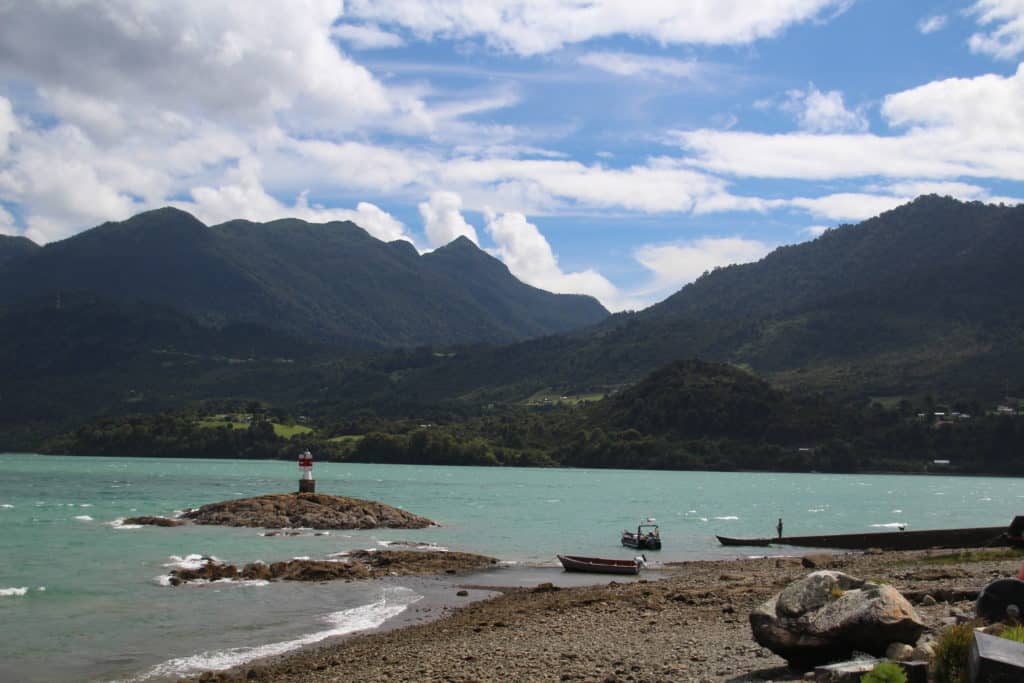 Starting from the north end, 70 miles away from Puerto Montt, you will find the charming little village of Cochamo, which is also the starting point of a 3-day trek to the Cochamo valley, a paradise for climbers. In this natural park, you can climb the giant granite peaks (said to be as good as Yellowstone, without the crowd!). Beware, climbing trails are reserved for seasoned climbers. For hikers, there are several routes available to you. The ones that lead to the amphitheater and to natural slides are our two favorites.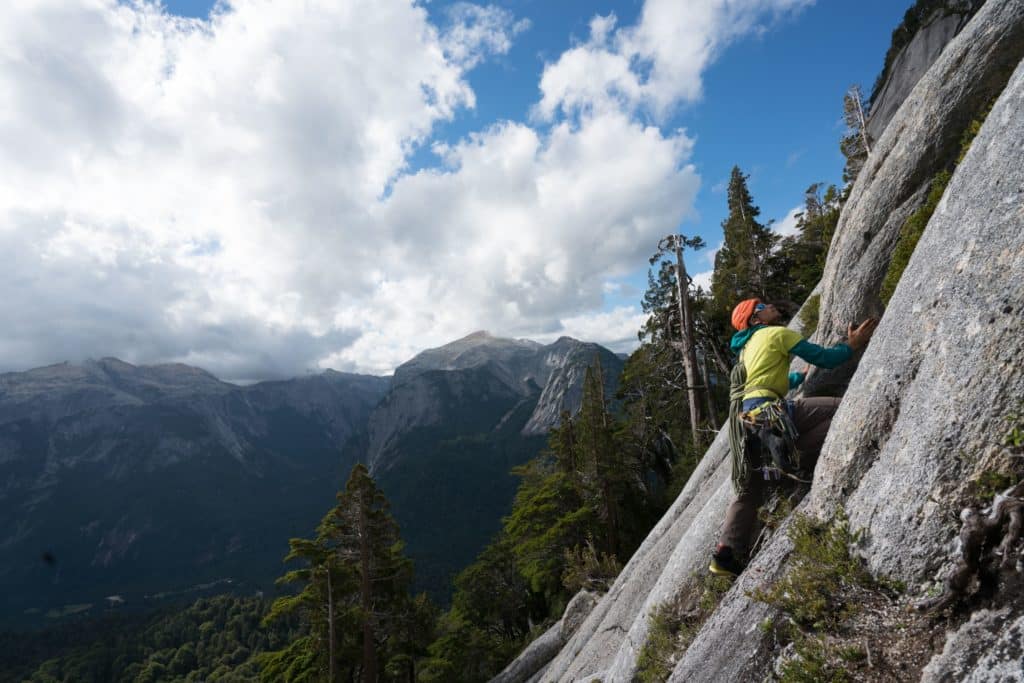 Continuing along the highway, you will arrive at Hornopiren, where there is a ferry available. This ferry will take you to Leptepu in 3.5 hours. From here you can take a second ferry to Caleta Gonzalez via the Largo Fjord. Once you arrive, you will find yourself at the gates of the famous Pumalin Park.
Pumalin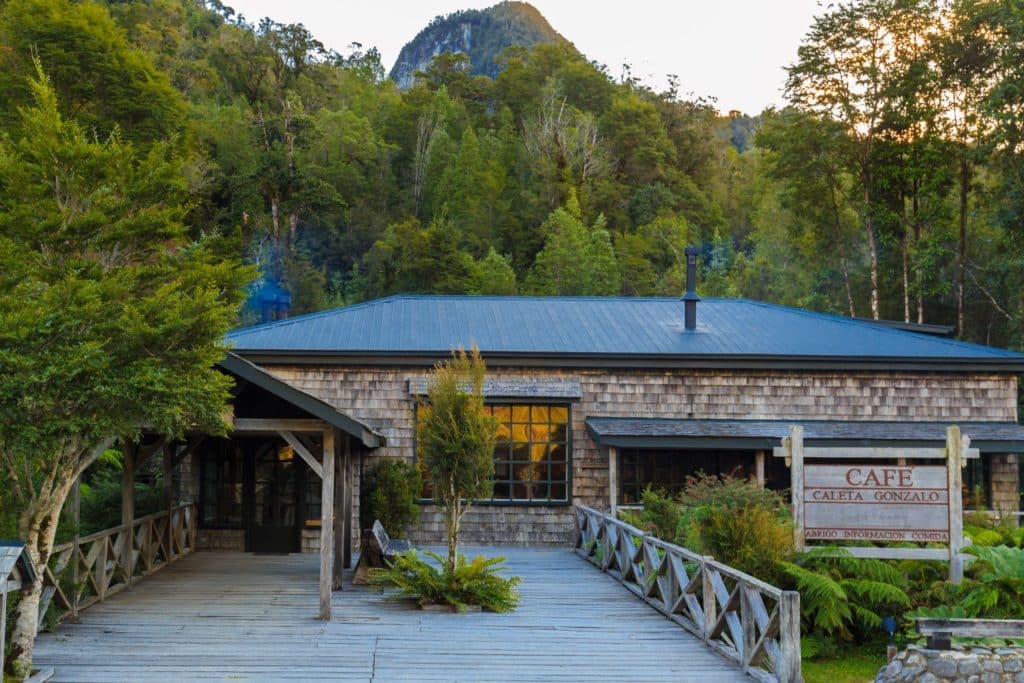 The land, now known as Pumalin Park, was purchased by the Tompkins (the owners of The North Face) in 1991. Their focus has always been on ecology, and they have done everything in their power to protect the 70 endemic species of birds and mammals in the area. Nowadays, it is the largest private natural reserve, open to the public. The place is just fabulous.
Practically speaking, the park has about 7 trails of varying levels of difficulty. You can get a map (in exchange for a small donation) once you disembark from the ferry, at the small restaurant or the ranger station if it is open. You can drive through the park on a gravel road. All campsites maintain standards. There are two areas in the park. We recommend two hikes:
Sendero Tronador
Sendero Ventisquero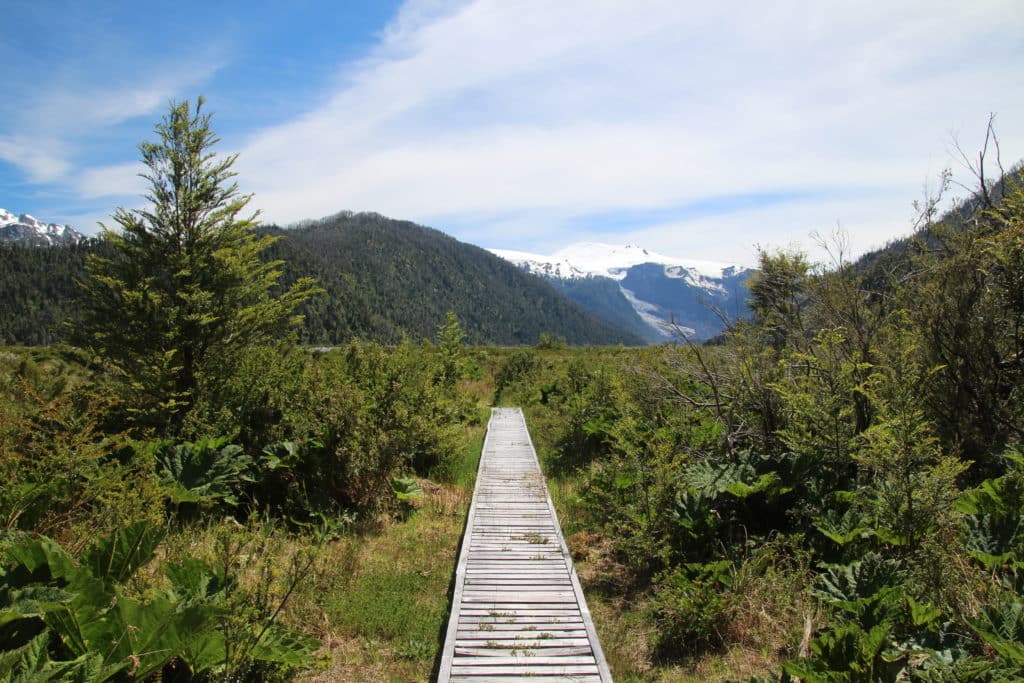 Futaleufu, rafting paradise
From Pumalin to Futaleufu is another day of driving. Be aware that you will drive through the villages of Chaiten and Santa Lucia, which have been ravaged by a landslide. The scenic road to reach Futaleufu is spectacular, and the river's turquoise waters will make you long to go rafting! Keep in mind, however, that the rapids are suited only for skilled rafters, class 4 or 5. Beginners should skip this time.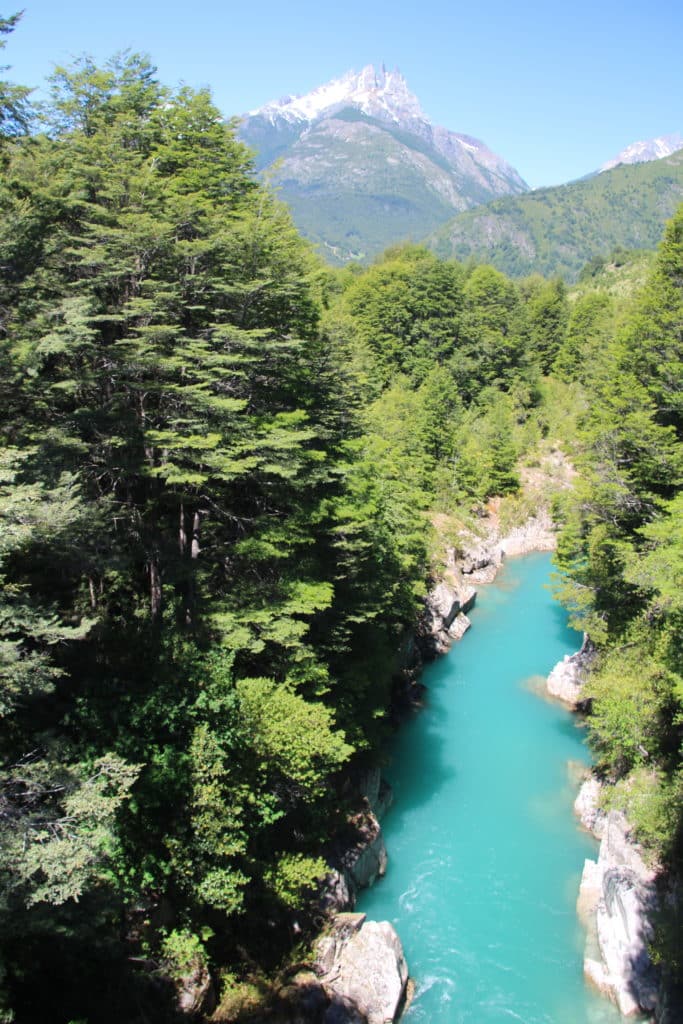 TravelCoachChile's advice? Take the opportunity to spend a night in a dreamy accommodation next to the lake. The area is full of amazing hotels.
Puerto Puyuhuapi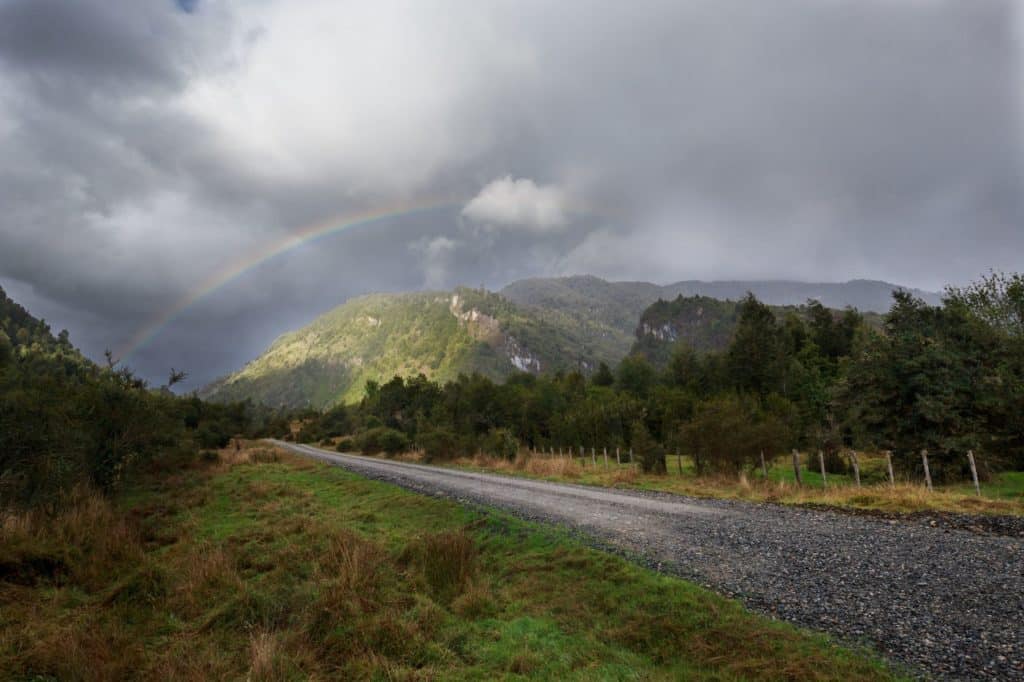 Let's go back to the main route, Carretera Austral. Once back on Ruta 7, heading further south you will arrive in Puerto Puyuhuapi, a traditional, isolated village that is also the point of access for Puyuhuapi Lodge & Spa (you can reach it by boat crossing the lake). A cheaper alternative is to enjoy the Ventisquero hot springs (which is still a good option), where you can try to spot dolphins from your hot tub overlooking the lake. It's a memorable moment of relaxation in perspective.
Queulat National Park (Ventisquero Colgante)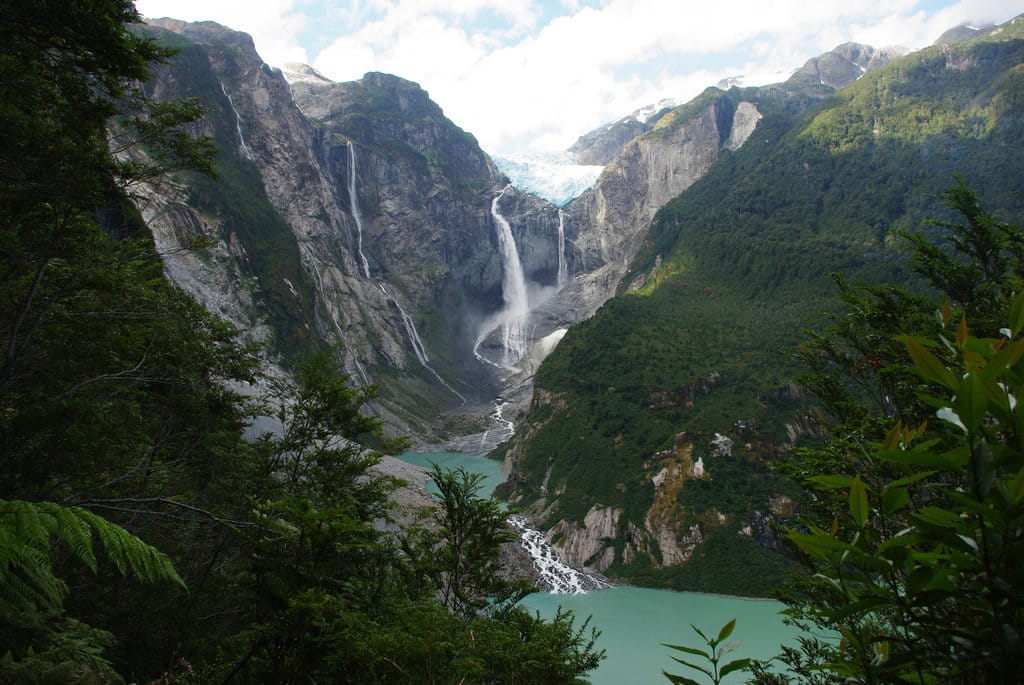 Once in Puerto Puyhuapi, you are only a stone's throw from Queulat National Park and its splendid hanging glacier. The 2-hour hike to the watchtower is worth it if the weather is clear, which is not always the case. The weather in Northern Patagonia is definitely fickle. We also recommend the easy path that leads to the lake, where you can kayak or take a simple boat ride to the base of the glacier.
Puerto Cisnes
Continuing to Puerto Cisnes (a tiny village), you can catch a 12-hour ferry to Quellon, the southern point of the island of Chiloé. A unique experience and thrill of adventure are guaranteed.
Coyhaique and Balmaceda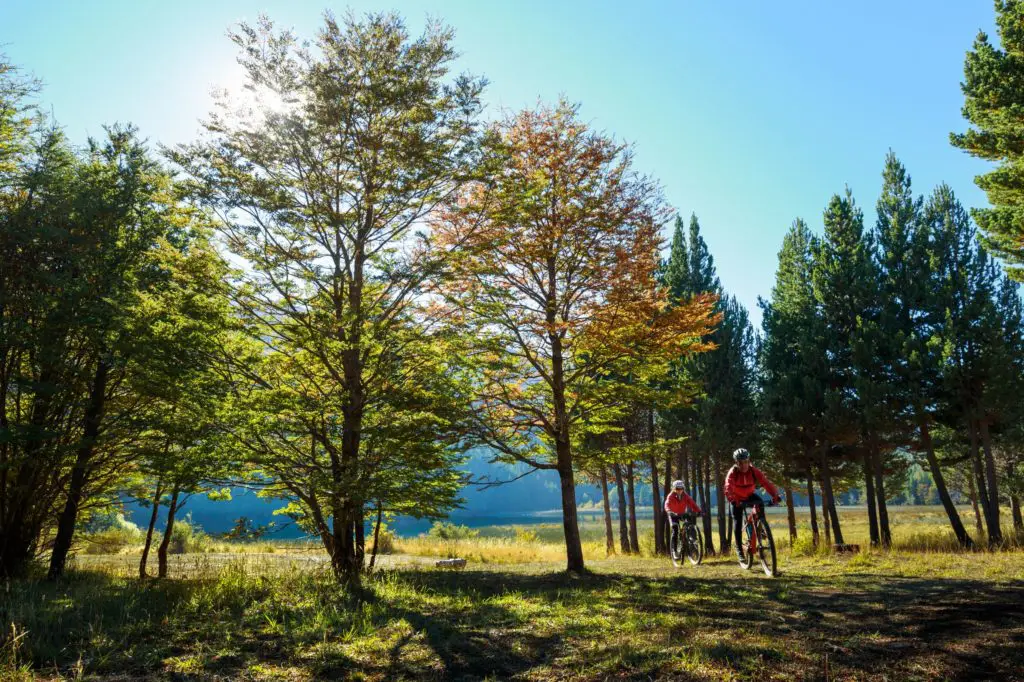 Coyhaique is the biggest city in Northern Patagonia, and Balmaceda sits at its front gate. The city is not remarkable in and of itself other than the fact that it is a strategic place to stock up on groceries or enjoy a good meal in a restaurant. We also want to mention that this is where the Belgian brand of craft beer D'Olbek is manufactured. D'olbek is produced by the descendants of Belgian pioneers (the family of Smet d'Olbecke de Halleux), who settled there in the 50s.
Villa Cerro Castillo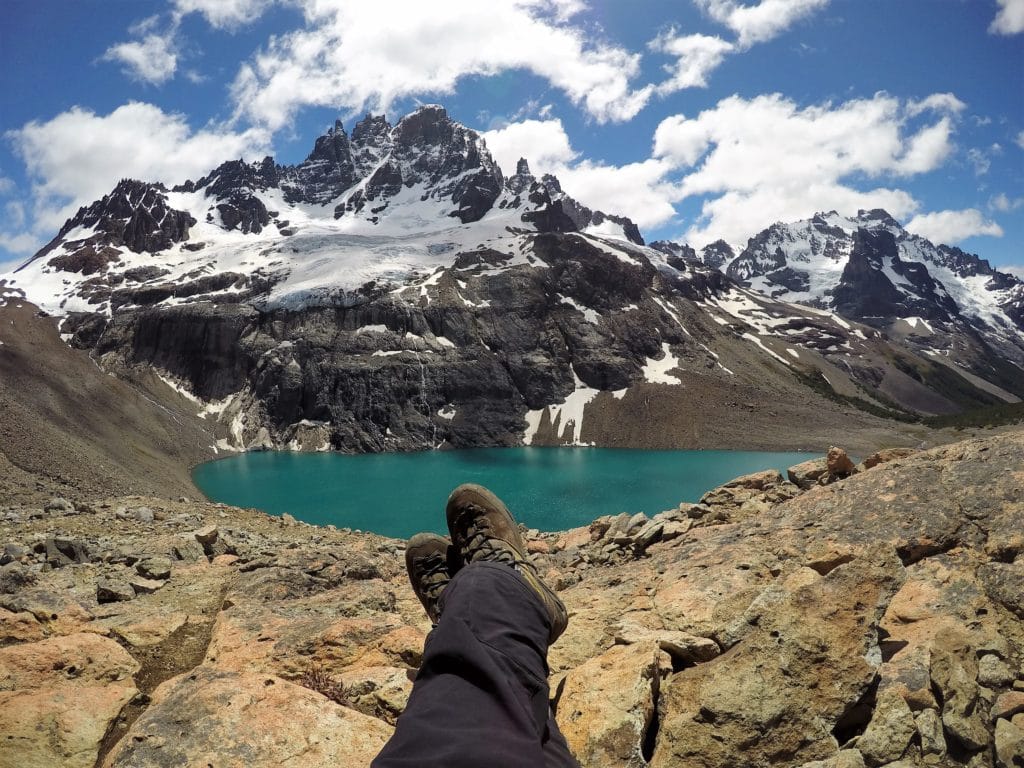 62 miles south of Coyhaique, you will find the town of Villa Cerro Castillo. This village is the starting point for a 4-day itinerant trek in the Cerro Castillo mountains, an excellent alternative to Torres del Paine trekking. That's not the only attraction, however. There are ranches that offer beautiful horseback riding, and you can even take the adventure to the next level by partaking in "cordero al palo," a traditional barbecue of lamb cooked over a wood fire. It's an interesting detour in Northern Patagonia, if you arrive from Coyhaique.
Puerto Tranquilo and marble caves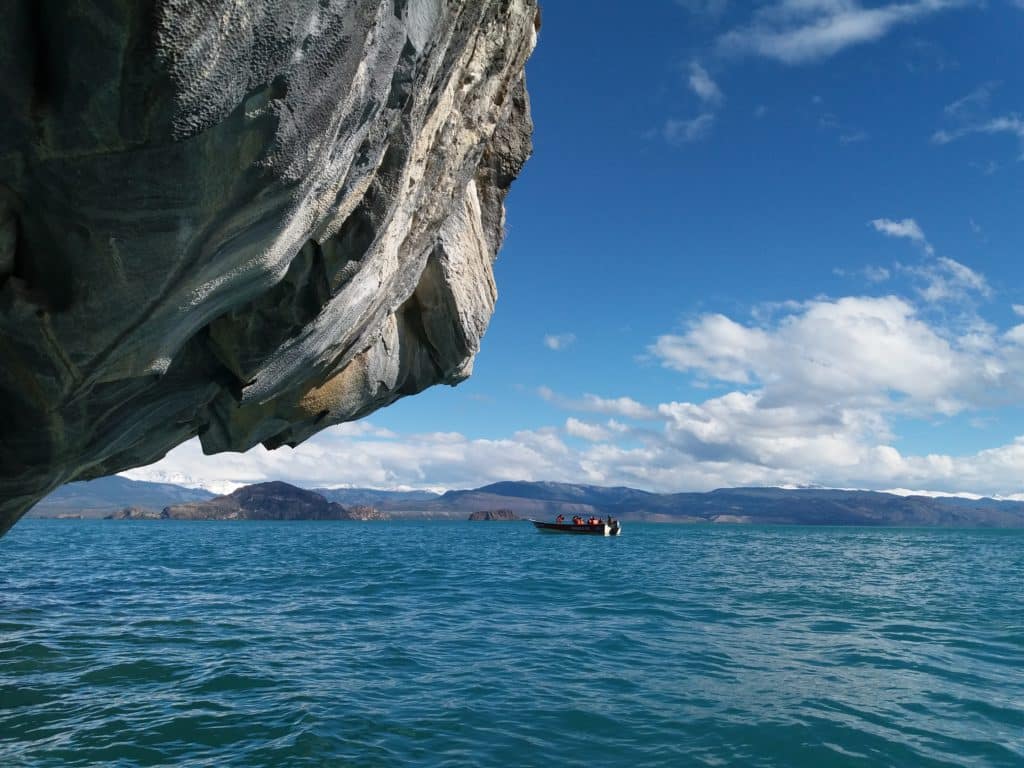 This small village is nestled on the shores of the turquoise lake General Carrera. This is where excursions to the marble caves start. The more athletically inclined can choose the kayak option, which is an unforgettable experience. The road to get to Puerto Tranquilo is extraordinary. We know we are using a lot of superlatives, but that is the only way we can appropriately communicate our feelings about this place.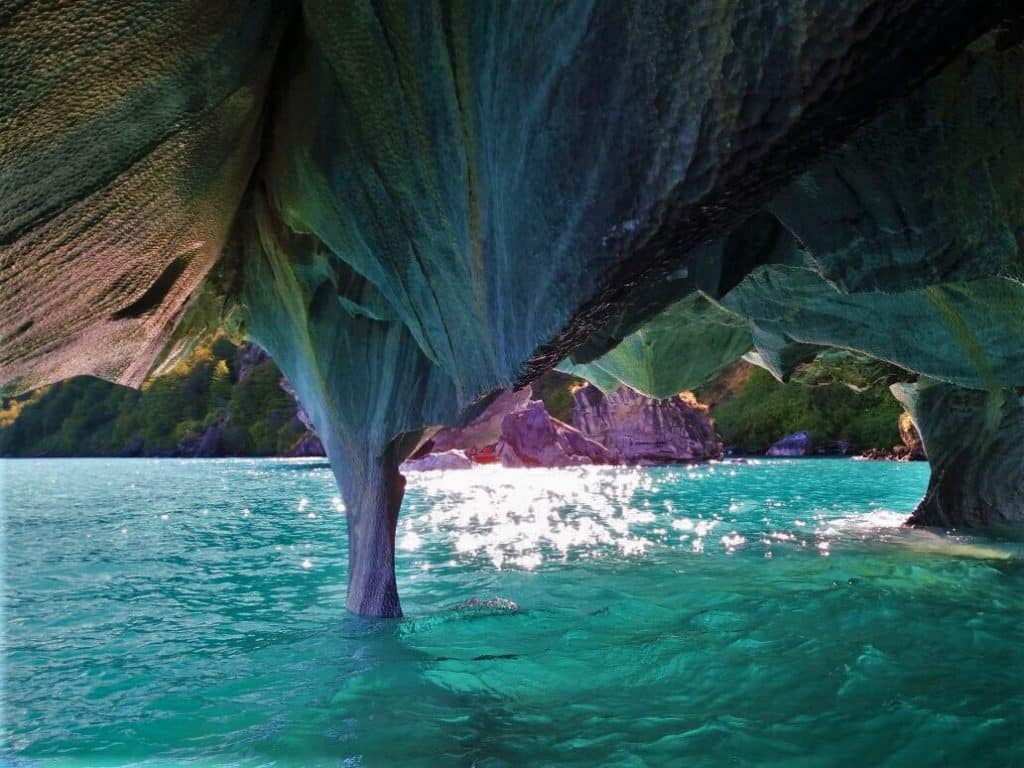 Puerto Tranquilo is also the starting point to discover the Explorador glacier on an ice hike, equipped with crampons and an ice pick. You will remember the experience for the rest of your life. Finally, if you have bigger budget, you will of course enjoy the cruise to the Laguna San Rafael, accessible as a 1 day boat trip. At Travelcoachchile, we even offer to sleep inside the valley, with locals. At Travel Coach Chile, we even offer the option of staying the night with locals inside the valley.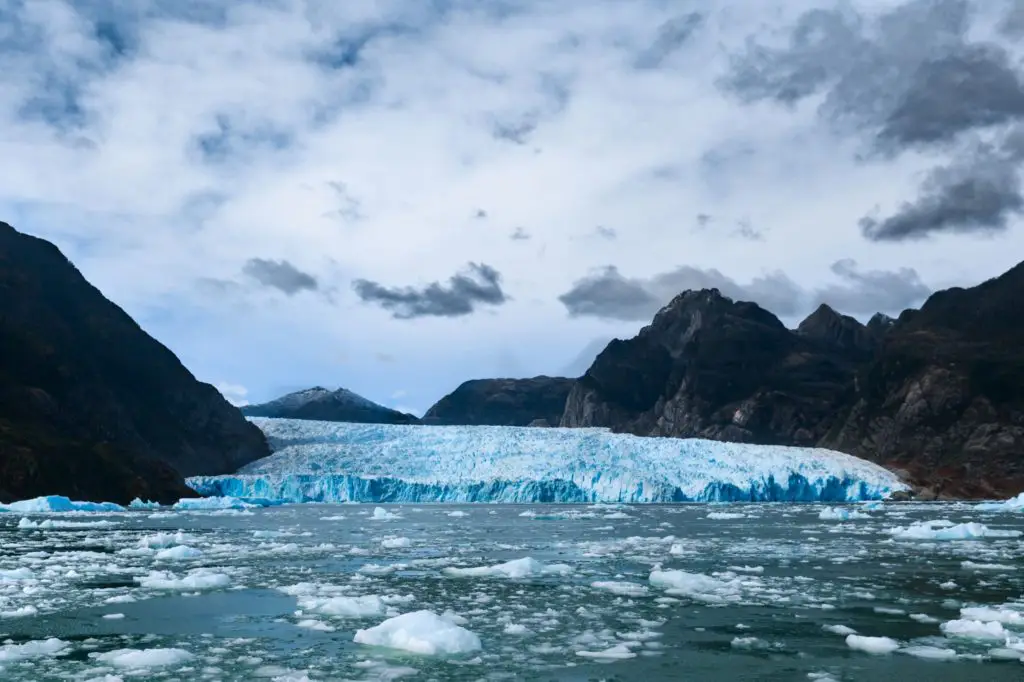 Puerto Bertrand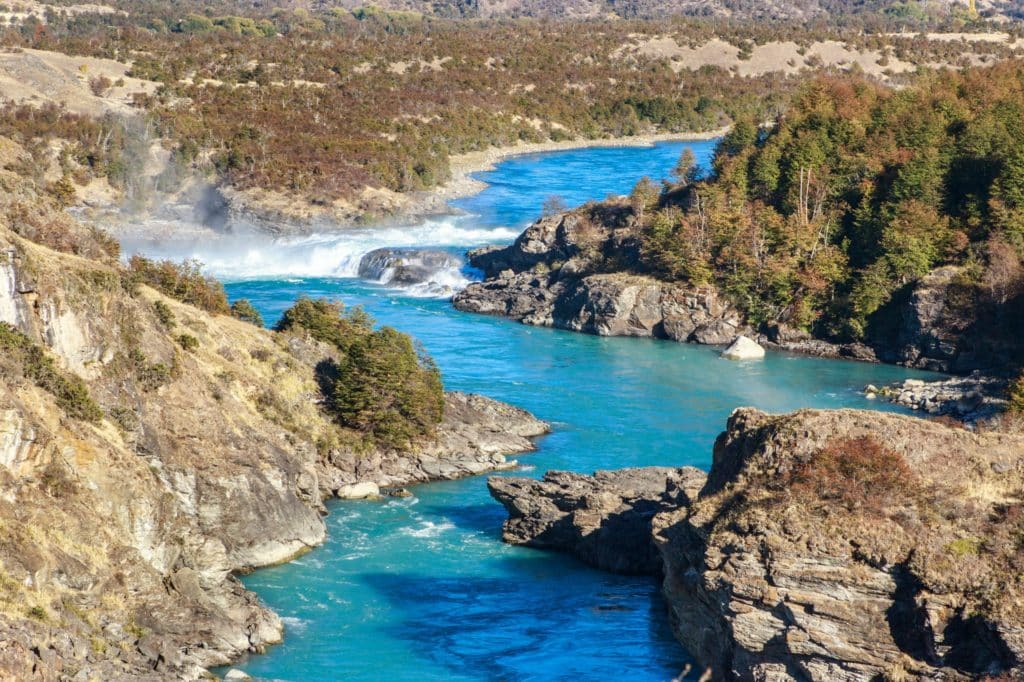 The emerald waters of this river will give you the urge to dive right in. This is a convenient spot to enjoy easy rafting sessions, suitable for the whole family. Fishing enthusiasts can even join a session of fly fishing lessons as these waters are full of trout. There is a wide range of accommodation options overlooking the river. What could be better than waking up to the most stunning view in Northern Patagonia?
Cochrane
Small town of little interest but useful to refuel and connect to the telephone network. It is also the last stop before Tortel. We recommend going for a short hike at the Tamango reserve. Beautiful panoramas await you, especially on Lake Cochrane, which has a special green hue. You can kayak or take a boat ride in the reserve.
Parque Patagonia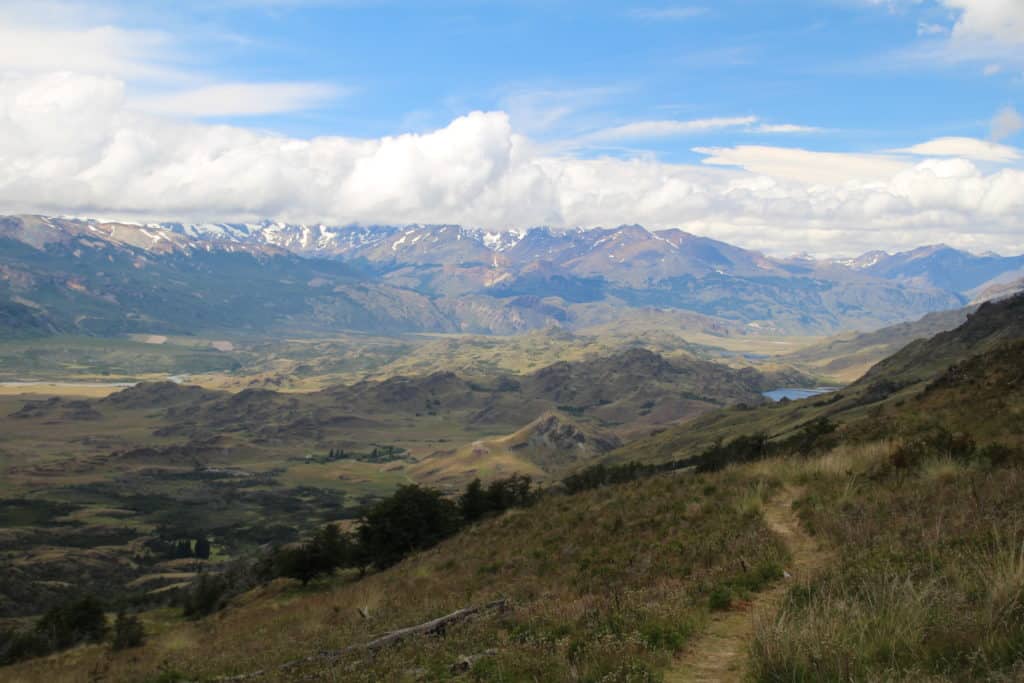 This park is the Tompkins' second. There is a long path that leads you to the welcome center, where you will probably see guanacos grazing. These animals have returned the park thanks to the incredible conservation work put in place by the Tompkins' NGO. The park is ideal for hiking enthusiasts who have several days to spend there. The campsites are high quality. For a day hike, we suggest checking out the Los Aviles trail, also recommended by our clients. Lagunas Altas trail is also interesting but may be a bit long, so we recommend stopping halfway (when you reach the first lake) if you are short on time.
Chile Chico
This is a compulsory stop if you want to return to Coyhaique by ferry, crossing Lake General Carrera. From Puerto Guadal, it takes around 3 hours on a scenic mountain road. The village is extraordinary because it is located on the shores of a turquoise blue lake, close to the Argentinean border, not far from the Andean peaks. The town also provides access to the Jeinimeni reserve, from where you can discover a superb panorama of Chacabuco Valley. A detour to Cueva de las Manos is strongly suggested for rock art lovers.
Caleta Tortel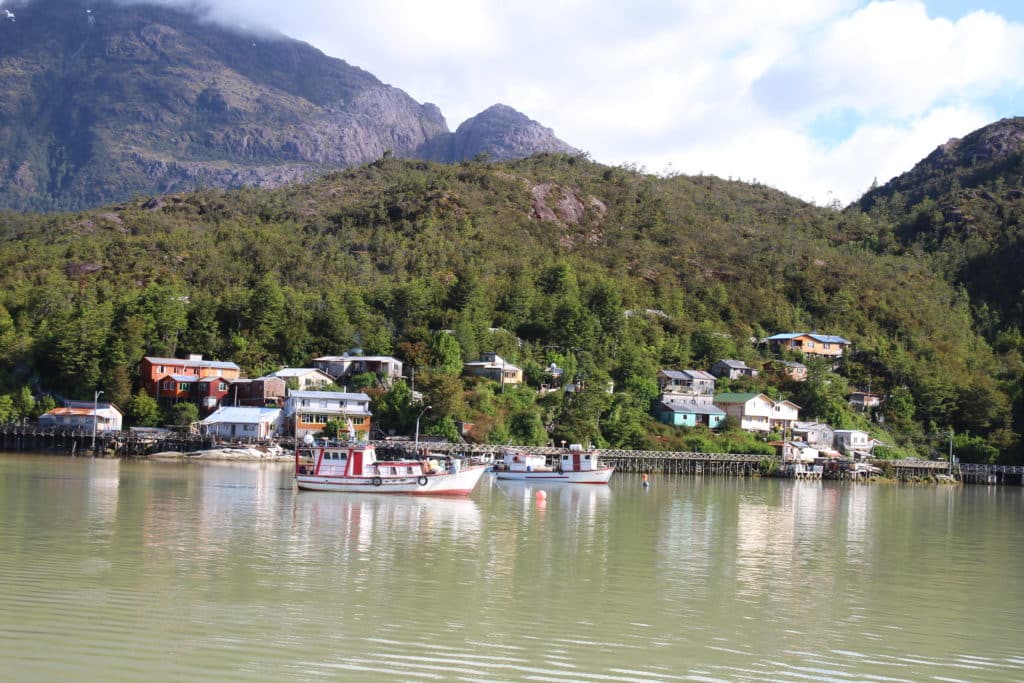 Caleta Tortel is located at almost the end of the road. This village, connected entirely by footbridges, always leaves a great impression. This small, isolated town possesses a unique, authentic atmosphere. You will almost feel like time is suspended. There are short tours to do, such as a boat trip to Isla de los Muertos. Taking a boat trip to Steffen Glacier or Jorge Montt is a must: you will sail along fjords and approach the glacier in a Zodiac boat.
Villa O'Higgins
That's it, you've reached the end of the road! This little corner of the end of the continent not easy to access, but it is truly spectacular. You can explore the area by foot or on horseback. And keep in mind that new adventures begin where the road ends!
As you have seen, the southern road is filled with beautiful scenery. In our opinion, the most important feature of Carretera Austral is its authenticity. As a travel agency dedicated to voyages off the beaten track, we wanted to go beyond expectations to give you a chance to experience Chilean Northern Patagonia: that is why we offer a wide range of unique travel experiences. Our goal is to give you an opportunity to experience something new and unique time of your life. It's the time to get to know the local culture and to leave your comfort zone. Let's discover together:
The best tours of Northern Patagonia
Hiking on a glacier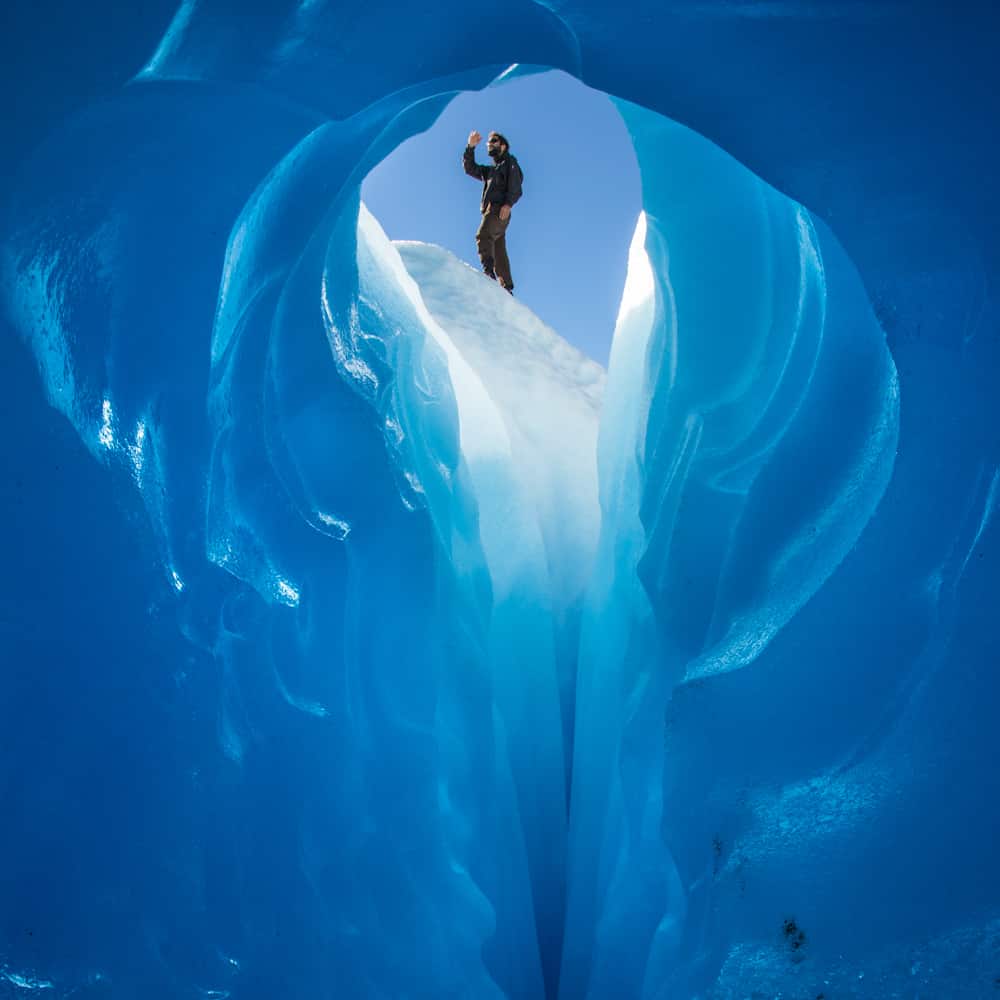 Want to discover a glacier up close? Are you thrilled by the idea of putting on your crampons and setting off on an adventure? If so, you will want to take advantage of this hike on a glacier (ice trekking). We offer hiking on several glaciers, depending on your interest and skill level:
The Exploradores Glacier (fairly well-known)
Calluqueo Glacier
Los Leones Glacier
Sailing to a glacier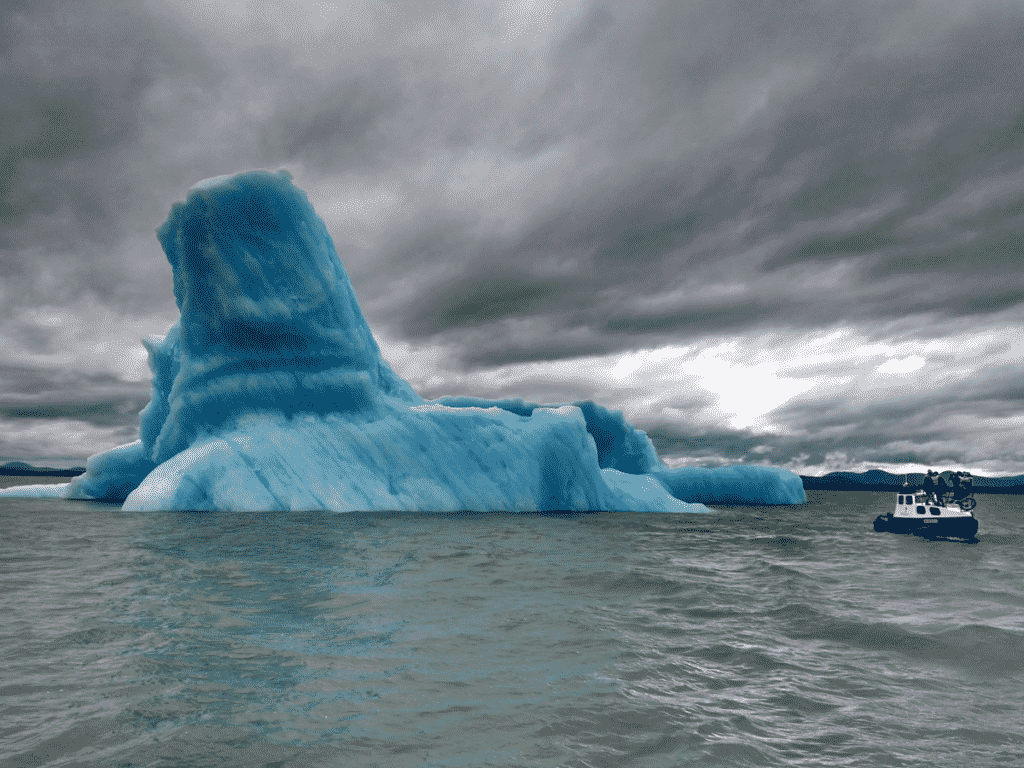 Of course, we are not talking about major cruises full of tourists, like what you might see in Ushuaia. We are referring to a day trip in a small boat of around 20 passengers to discover little-known glaciers…as close as possible to the ice wall!
Again, there are several options available to you:
Laguna Glacier and San Rafael Glacier
Los Leones Glacier or Soler Glacier
Steffens Glacier
Jorge Montt Glacier
What to expect from this type of activity ? You will sail through lagoons and between fjords, which will take you, after several hours, to the foot of the glacier's wall and next to large blocks of ice. Depending on the climatic conditions, it may even be possible to approach closer in a Zodiac boat.
Rafting on the rapids of Baker River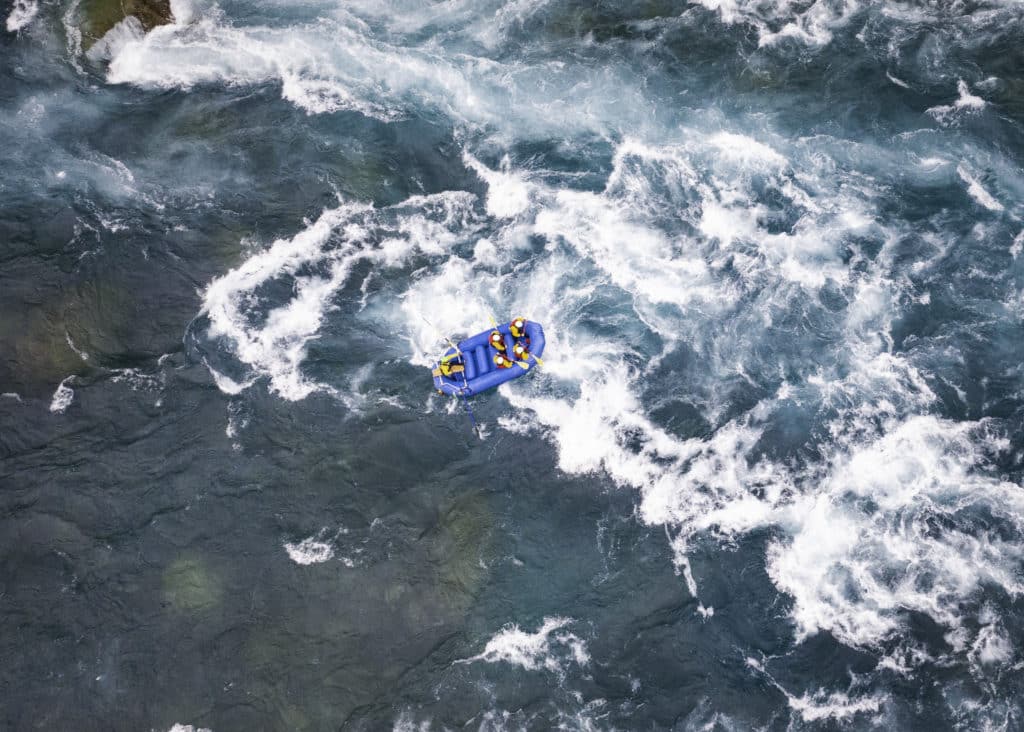 This gentle rafting trip is an excellent tour suitable for all water sport enthusiasts who want to sail on the blue waters of Baker River while enjoying impressive landscape comprised of glaciers and mountains. Thrills are guaranteed!
Kayak to the marble caves on General Carrera Lake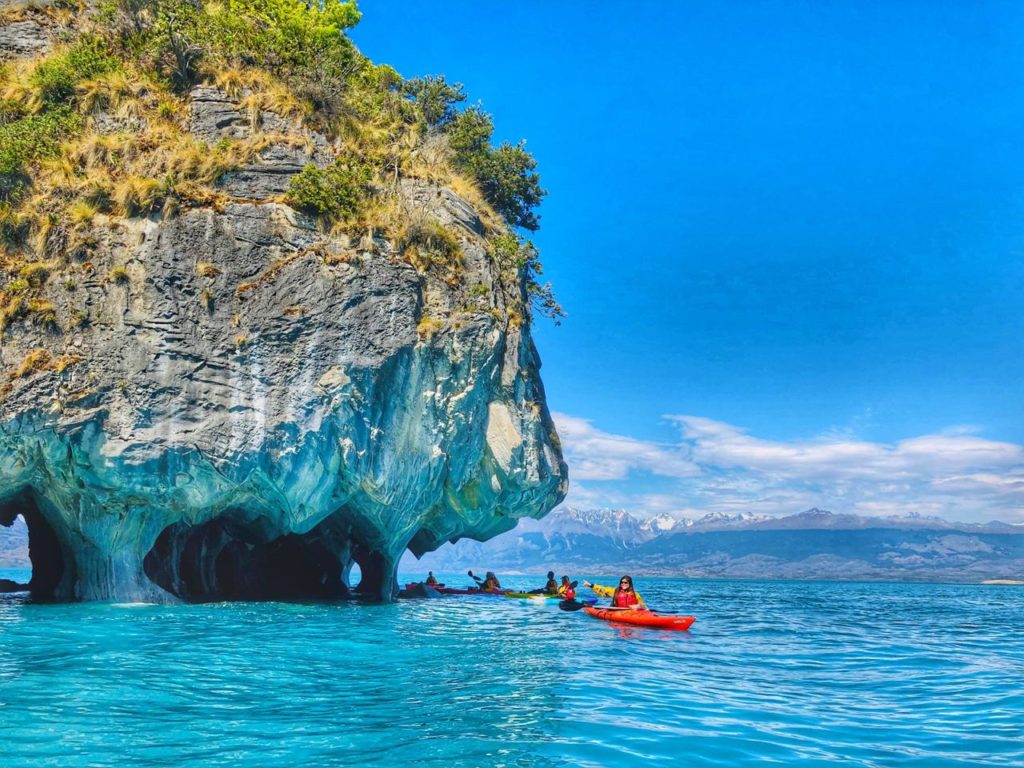 At TravelCoachChile, we recommend without hesitation that those who feel physically capable take advantage of kayaking to the marble caves in order to avoid the crowds and enjoy complete tranquility. It's a good opportunity to choose a #slowtravel alternative, and take the time to discover the marble cave, this monument of nature unique in the world.
Discover fly fishing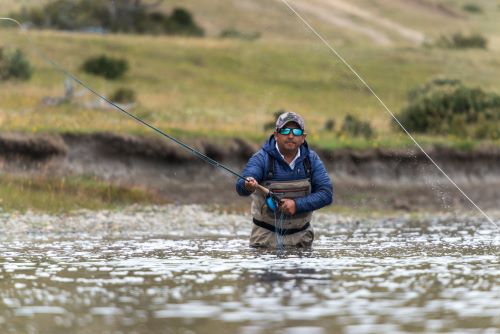 Are you a fishing enthusiast? If so, you won't be able to resist trying your hand at trout fishing in the emerald waters of Baker River. Want to try fly fishing? Take advantage of the expertise of our local guide, who invites tourists on his boat to introduce them to the basics of fly fishing (in Spanish). It is a relaxing, unique program.
Horseback riding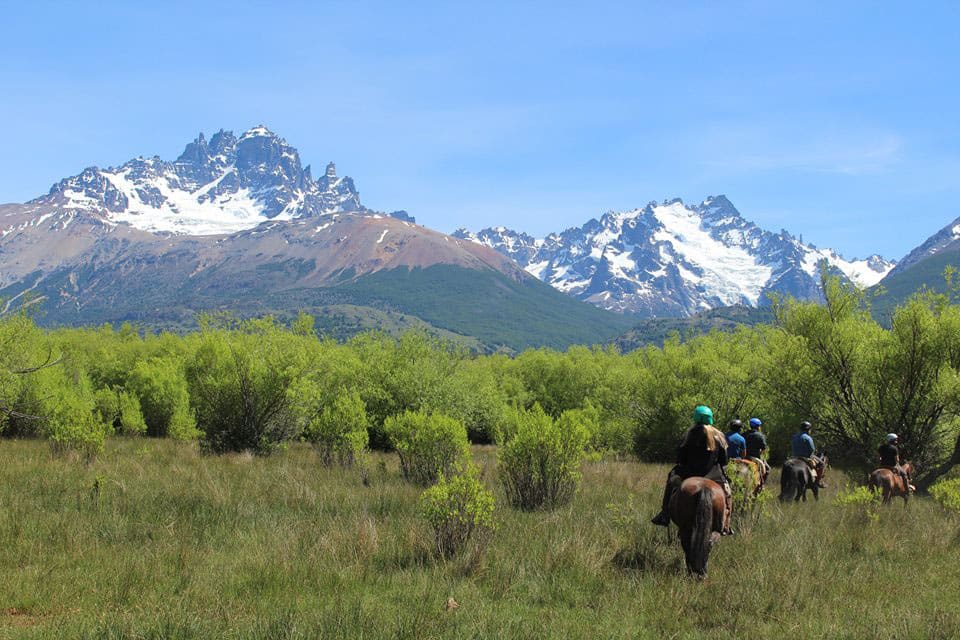 What if you had the chance to enjoy the scenery in a slightly different way, accompanied by gauchos? True to Patagonian traditions, these herders are happy to introduce you to their region on horseback. Beginners are welcome. The ride takes about 3 hours. An added bonus? Finish the day with an "asado al palo"–a traditional Patagonian barbecue–and a good glass of red wine.
Hiking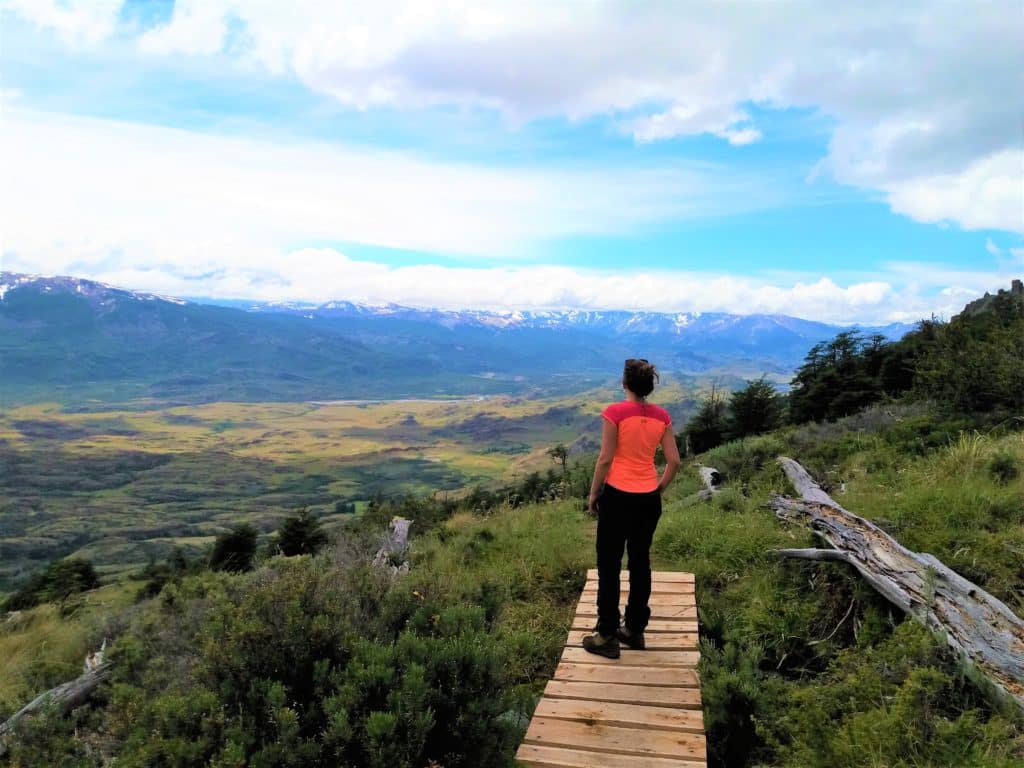 This remote region of Patagonia is a trekking paradise. If multi-day trekking is possible, we recommend day hikes. That gives you the opportunity to alternate between landscapes and enjoy a good night's sleep. Several nature parks offer this option:
1-day hike to Laguna Cerro Castillo
Patagonia Park
Pumalin Park
Queulat National Park
Jeinimeni Reserve
Relaxing at hot springs
Imagine the following scene: sinking into warm waters set to incredible views of fjords, immersed in a spellbinding fog, in a remote area. Does this sound like a dream come true? Well it's possible… either at Ventisquero Hot Springs (rustic) or at Puyuhuapi Spa (luxury).
Camping in front of a glacier
TravelCoachChile and its partner recently added this unforgettable experience to their portfolio. We suggest that you take the immersion in Patagonia one step further. So we offer a 2-day-tour. On the program: hiking on trails, hiking on glaciers, numerous boat rides to discover unique and remote glaciers, and camping near glaciers.
Now that we have convinced you to take this once-in-a-lifetime journey on Carretera Austral, you are probably wondering how to get to there. At TravelCoachChile, since our travelers often have time constraints, we recommend that you take a road trip on the northern road and rent a car. You can also make the trip by bus, but be careful when coordinating the schedules, especially in low season when they are often irregular. Some will opt for a trip on Carretera Austral by bike. We suggest using specialized providers who can take care of the logistical aspects of this kind of trip. Of course, don't hesitate to ask us for recommendations if needed.
How do I organize a road trip in Northern Patagonia?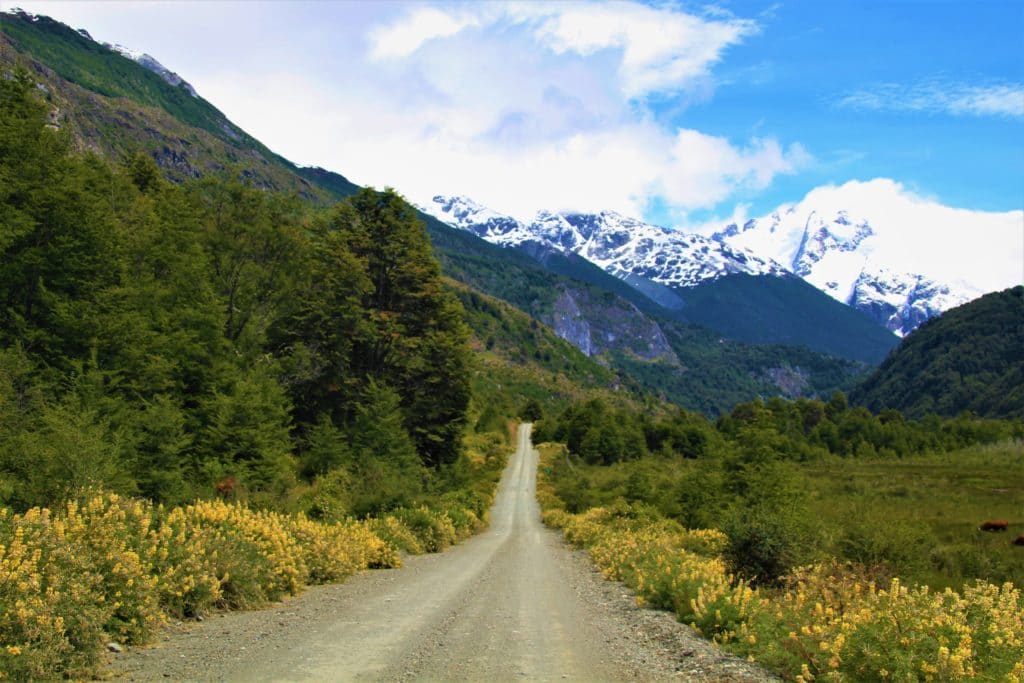 First of all, it must be taken into account that Carretera Austral is not 100% paved. On its northern part (from Puerto Montt to Villa Amengual), it is almost exclusively a dirt road. From Villa Amengual to Villa Cerro Castillo, passing through Coyhaique, most of the road is paved. From Villa Cerro Castillo to Villa O'Higgins, more than 560 miles of gravel road awaits you. It is in particularly bad condition from Cochrane. You can find all the details on distances and mileage on the Aysen region's official website.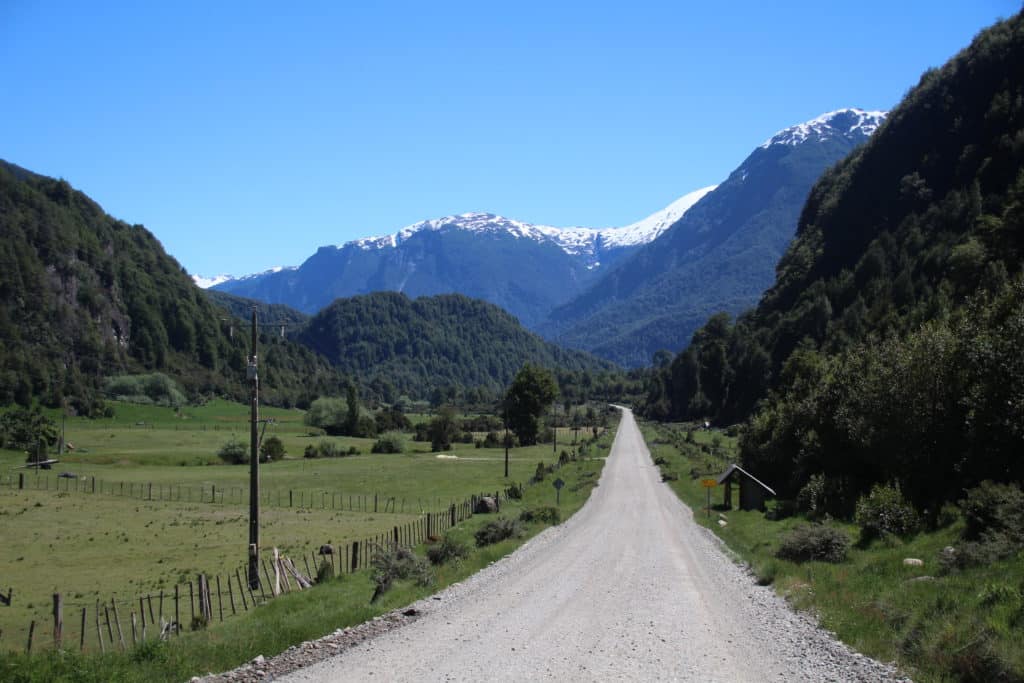 To prepare for this road trip to Northern Patagonia, you will also need to identify the villages that have a gas station. It is always best to refill your tank whenever possible to avoid a sticky situation. In addition, only towns have a cellphone coverage. So don't rely on your smartphone during journeys. In addition, each location only has access to either Claro, Movistar, or Entel. We recommend using Entel, the Chilean national provider with the most network coverage in the country. Finally, only certain towns have an ATM. Being organized is therefore essential.
Here is a handy summary of key locations to help prepare for your road trip to Northern Patagonia:
For ATMs: Puerto Cisnes, Puerto Aysen, Coyhaique, Cochrane, Chile Chico
For gas stations: Hornopirén, Futaleuf, Alto Palena, La Junta, Puyuhuapi, Puerto Cisnes, Ma'ihuales, Puerto Aysén, Coyhaique, Chile Chico, Puerto Tranquilo, Puerto Guadal, Cochrane, Villa O'Higgins
Even though the road does not present too many technical difficulties, local drivers (4×4s and trucks) will not hesitate to speed by you, regardless of the weather conditions, which can be a little disconcerting. Therefore, we suggest maintaing a reasonable speed and not taking any risks, especially during rain.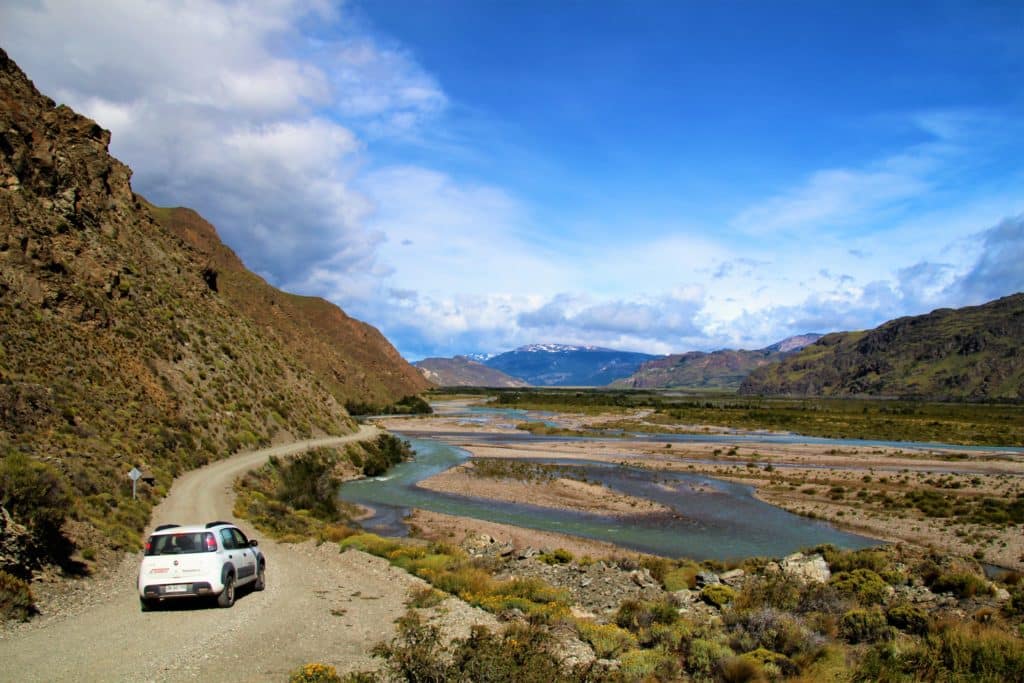 As far as car rental is concerned, we recommend an elevated and reliable vehicle. We ourselves do not always rent 4×4 vehicles because we do not always consider them necessary. It depends on the stretch of road you are traveling. If you are considering going to Tortel, then a 4×4 vehicle is essential.
Suggested itinerary for 7 days in Northern Patagonia
At TravelCoachChile, we recommend a loop, starting from Coyhaique, continuing down to Cochrane, and returning by ferry across Lake General Carrera. This itinerary allows you to include many tours, such as horseback riding, kayaking, glacier hiking, rafting, fishing lessons, hiking, and a relaxing day in a lodge.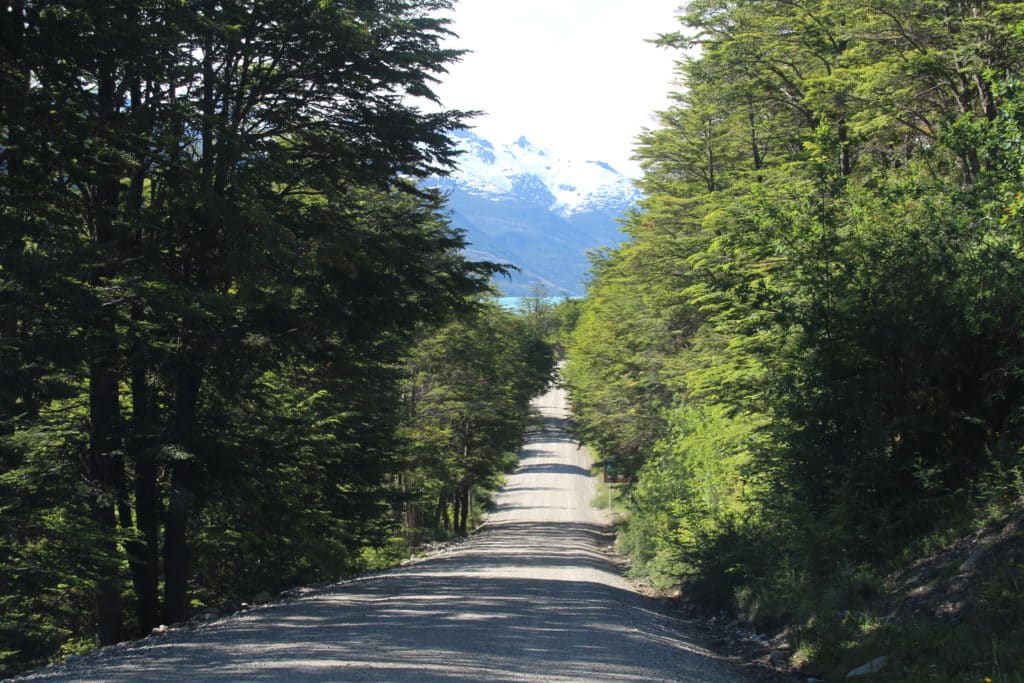 Suggested itinerary for 10 days in Northern Patagonia
If you have 10 days, we recommend adding a few more stops to the previously suggested itinerary. Queulat National Park and Puerto Puyuhuapi. In 10 days, you can travel from Puerto Montt to Puerto Cisnes and return by Chiloé, to explore the northern part of Carretera Austral.
Suggested itinerary for 15 days in Northern Patagonia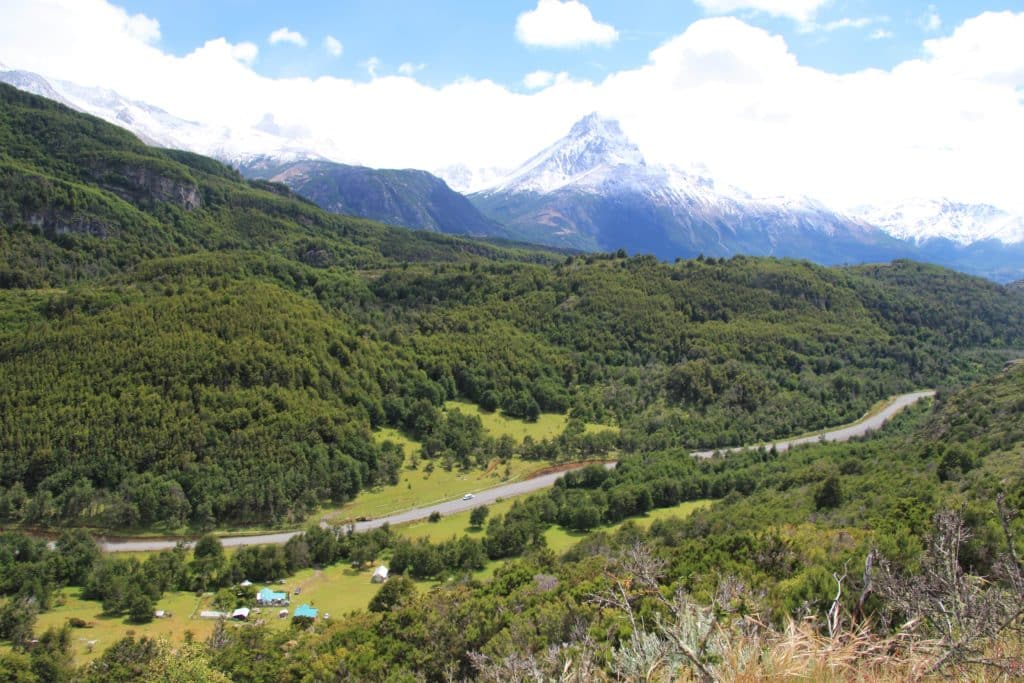 With 15 days, you can plan to go down to Tortel, while enjoying a trip that includes the main highlights of Carretera Austral as well as atypical experiences.
Don't hesitate to take a look at the trip we prepared for an expat family.
Have we convinced you? Have you made up your mind to go? Contact us to discuss your travel plans and prepare a personalized trip.
One of our agency's strengths is the trustworthy relationships we have established with our suppliers and the firsthand experience we have gained. For Carretera Austral, this allows us to offer you a wide range of accommodations, from a simple riverside cabin to an extraordinary lodge. We also have a few hotels and shelters that offer comfortable bedrooms.
We even have a few luxury accommodations to offer for those who would like to celebrate an anniversary. Some of our providers have set up a hot tub for ultimate relaxation after an action-packed day.
The best hotels of Northern Patagonia
On the shores of Baker River
This riverside lodge offers comfortable and minimalist spaces that enable meeting other guests and have relaxation time. It is a quiet, exclusive place of high quality. Each room is insulated and connected via walkways. The lodgewas built in order to respect the environment, according to the standards of eco-tourism and sustainable development. The environment is preserved and natural light is favored. It houses 7 comfortable rooms, all with great views of Baker River… what more could you ask for?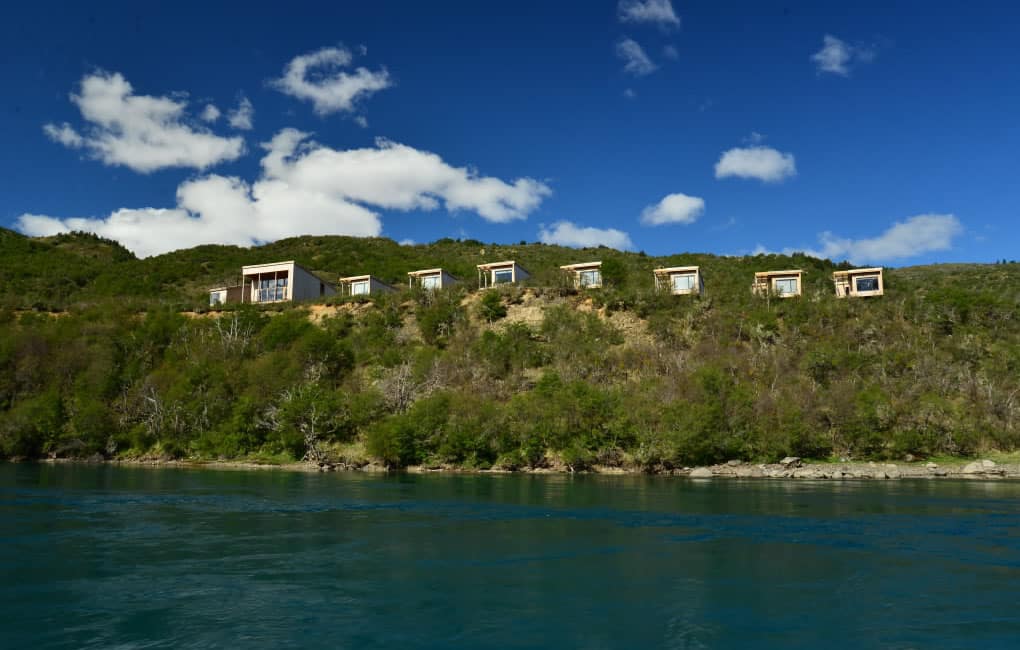 This second option is ideal for those who want an authentic, homey experience. These rustic, family-friendly cabins welcome just 3 people each (with a pull-out couch in the living room), on the secluded shores of Baker River. You will feel warmly welcomed by the owners who also offer home-cooked meals.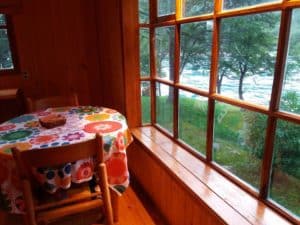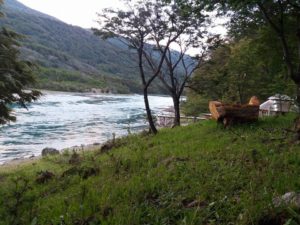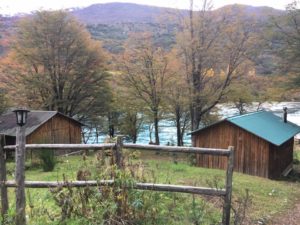 On the shores of Lake General Carrera
This stunning, charming lodge, located on the shores of Lake General Carrera, boasts spectacular views of the surrounding mountains. Spacious room, with terrace and with a view. Enough to punctuate your stay with a romantic touch. There are also a few family suites. A private beach is available. The lodge also provides good home-cooked meals. Some activities are organized by the lodge, such as hiking and yoga on the beach.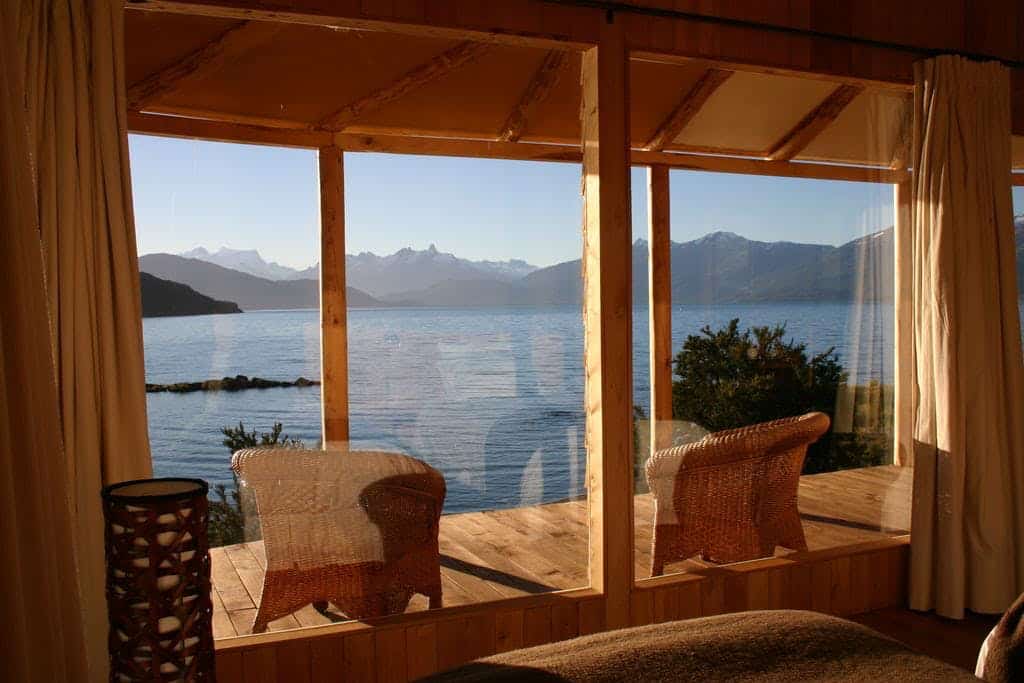 In Chile Chico
This property is owned by a Belgian family who arrived in Chile in 1949. It is a true story of pioneering that they are happy to retell. This place is recommended to immerse into local life, and spend a unique moment. The rooms are spacious, clean and well-kept.Picture a Patagonian atmosphere Gaucho atmosphere.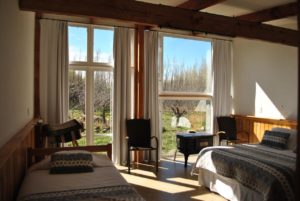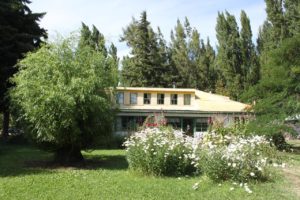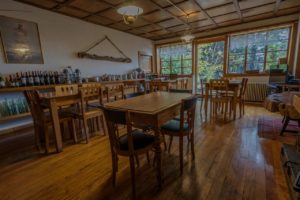 In the fiord of Puyuhuapi
Posada located near Queulat Park, run by a family business that started in 1988. It embodies an authentic, unique atmosphere. Several family cabins located in a lush garden. Common spaces are located around a fireplace. Enjoy a home-cooked meal here, as well. The rooms are simple but cozy , sufficient for a pleasant stay even in rainy weather.