First of all, we think it is important to visualize the location of the Lakes District of Chile, also called Sur Chico (the "small" Chilean South). Some guides refer to it as Northern Patagonia. However, Patagonia actually begins south of Puerto Montt, and the beginning of the Carretera Austral.
In this guide we will also cover Chiloé Archipelago,the Rivers region (Los Rios), as well as Araucania. These 3 regions are ideal to add to your trip in the Lakes District (Los Lagos). Be aware that there is also a Lakes District in Argentina,on the other side of the Andes Mountain range, around Bariloche. The Lakes District of Chile should not be confused with the tip often referred to as the "7 Lakes Route",which connects Bariloche to San Martin de los Andes,on the Argentinian side.
Now let's discover all the points of interest of the region onour interactive map.
The map of Lakes District in Chile
Where to go in the Lakes District?
Araucania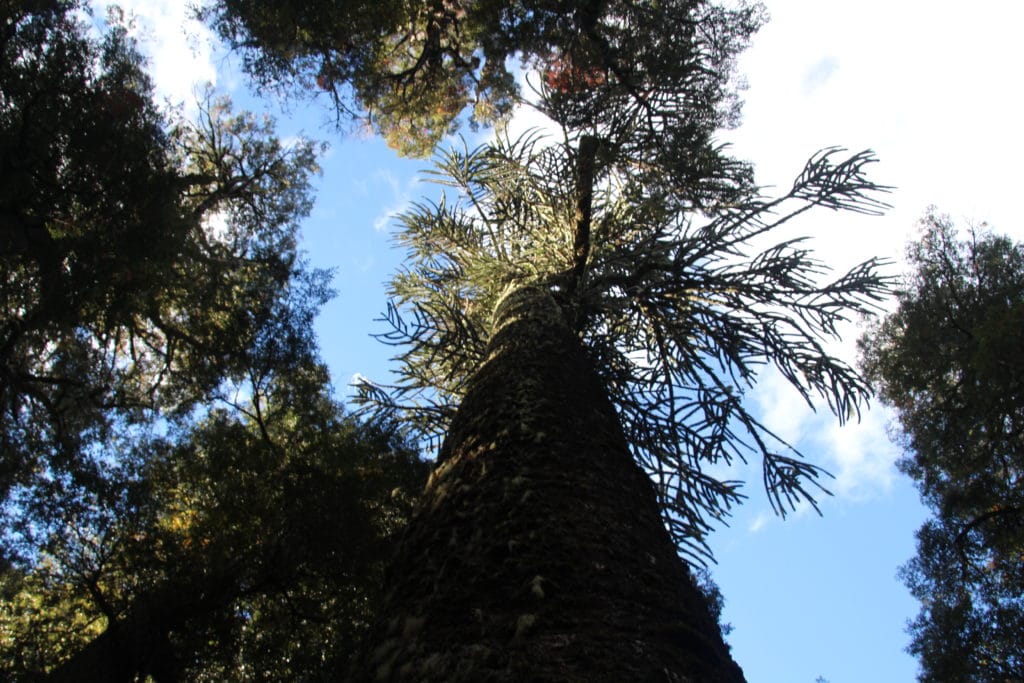 Temuco
Araucania is attracting more and more international travelers. And with reason ! The main regional city of the Araucania, is Temuco. The city is not of great interest, but it allows connecting by flight the capital, Santiago de Chile. It is also an interesting location to rent a car and start exploring the surrounding area. We recommend small budgets considering a night bus ride,as they are very comfortable and safe, rather than a flight.
Conguillio National Park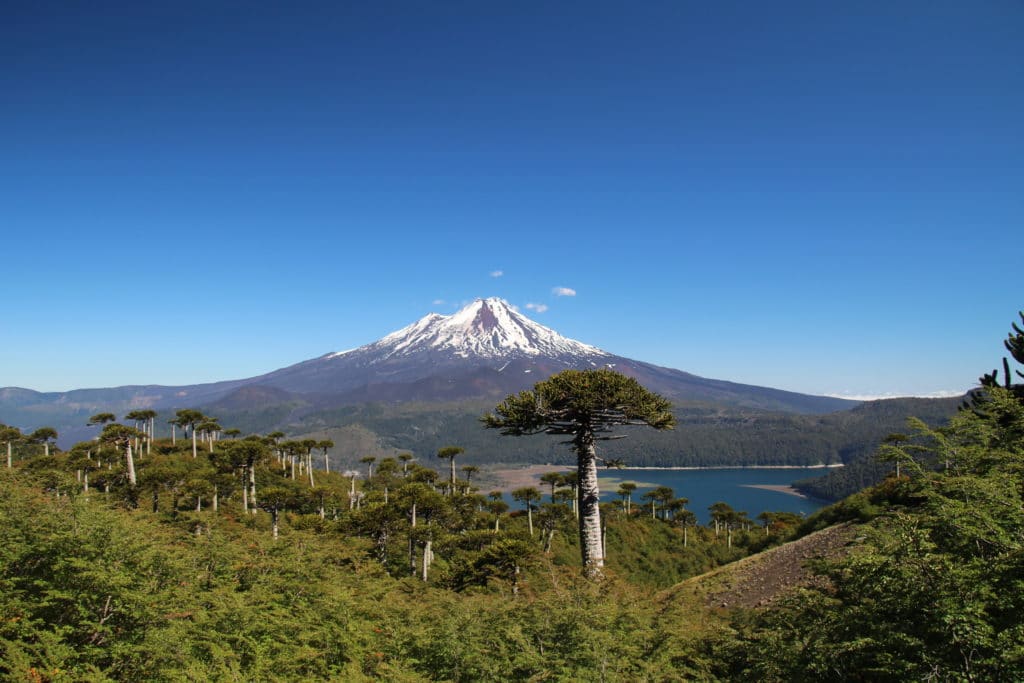 Let's start by talking about the Parque Nacional Conguillo, with its 2 imposing volcanoes named Llaima and Sierra Nevada.The snow-capped peaks are surrounded by black lava, which give beautiful contrasting colors. This park features native forest of Araucaria and Nothofagus, that are enhanced by the impressive Llaima volcano on the background. The park is an excellent destination for hiking enthusiasts. The most beautiful hike of the park is Sierra Nevada.
Sollipulli Glacier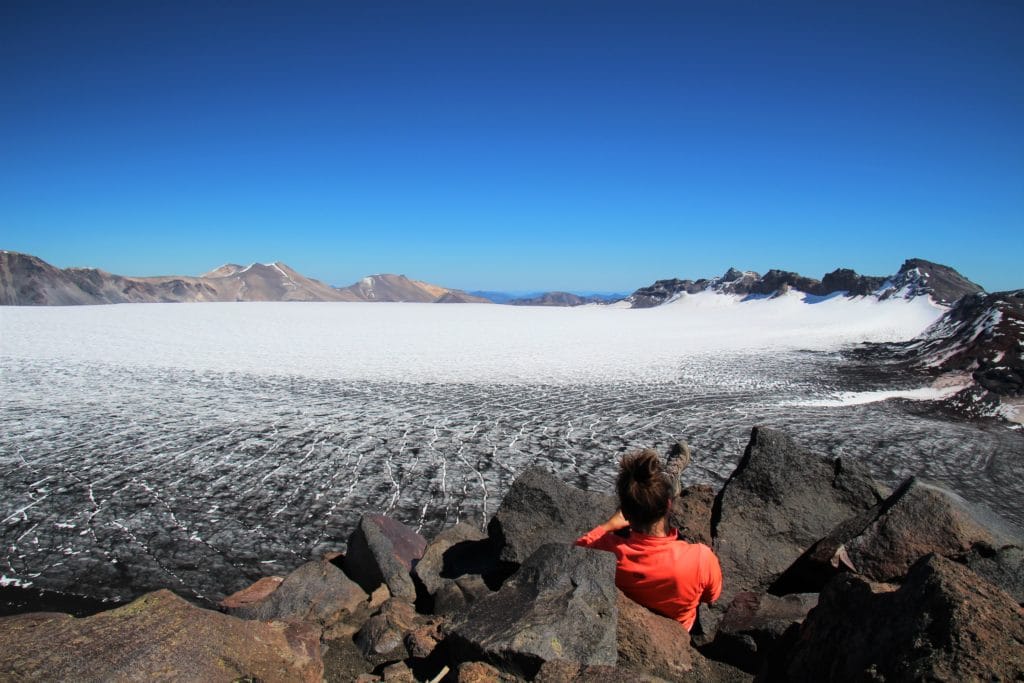 The most seasoned hikers will not skip this 100% off the beaten tracks tour: the ascent of the Sollipulli glacier. Once at the top, you will enjoy an impressive view on a crater covered with ice. On a clear day, you will have a view of all volcanoes of the region: Llaima, Lonquimay, Copahue, Sierra Nevada and Lanon. For an even more unique experience, we offer crossing the glacier in three days. Camping on the glacier, crossing rivers, swimming, hiking with crampons and ice axe are the highlight experiences of the trip. This tour is reserved for good hikers.
Pucón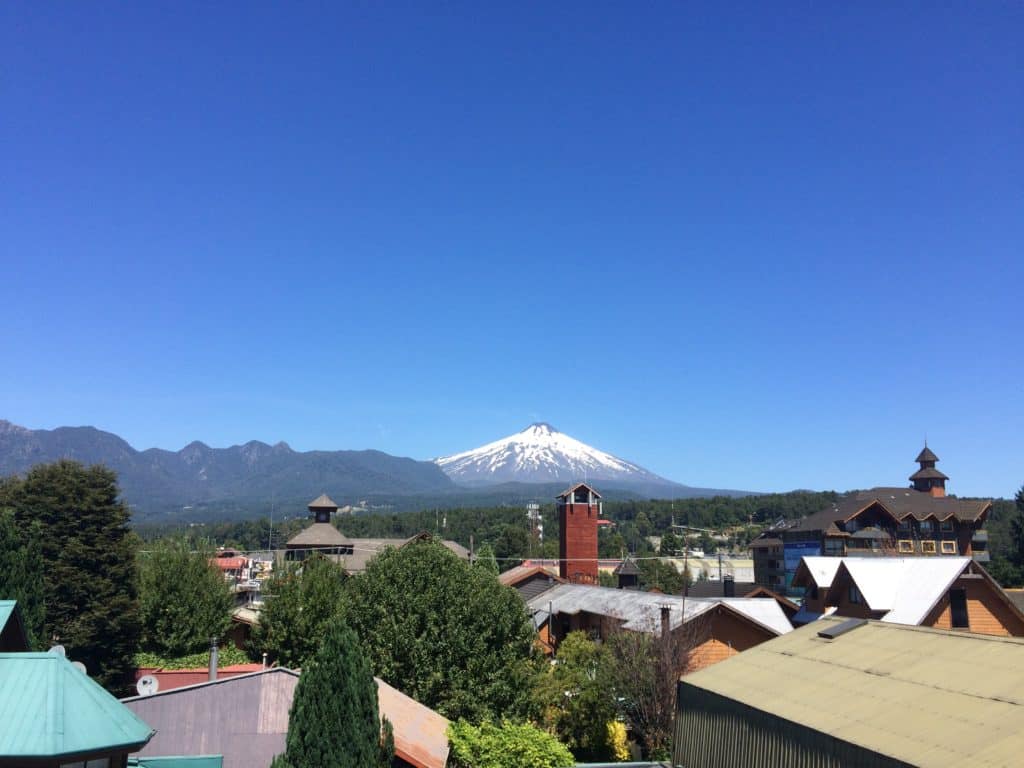 Pucon is a good base camp and is located near to Villarica Lake (and the volcano of the same name). This destination attracts many tourists because it is a subtle mix of beautiful landscapes, authentic culture thanks to The Mapuche and adventure activities. Gourmets will be happy to enjoy the good restaurants offering of the city centre, especially because of its cosmopolitan cuisine.
Villarica volcano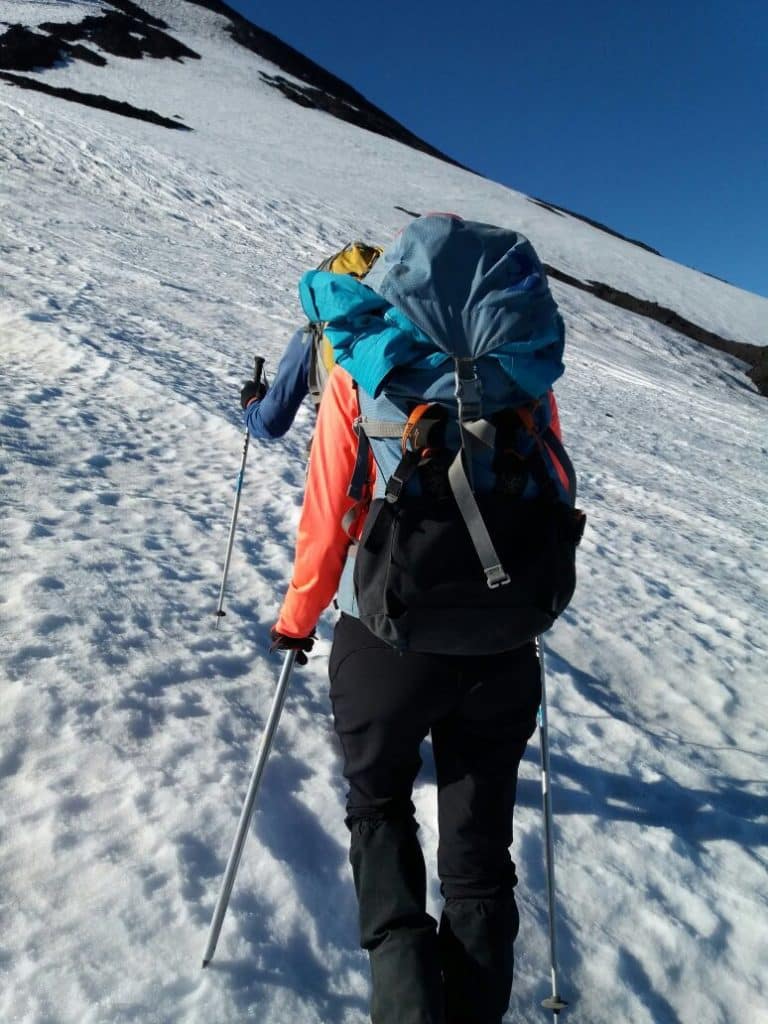 The National Park Villarica is one of the most popular of the region. Located near Pucón, the park is perfect for climbing your first volcano. Volcano Villarica, is located at 2847 meters and is quite accessible for beginners. It is also one of the most active volcanoes of the continent. You will enjoy a panoramic view by taking up the challenge of climbing Villarica with your cleats. The bonus is the downhill sledging,or skiing, which guarantees an adrenaline rush!
Huerquehue Park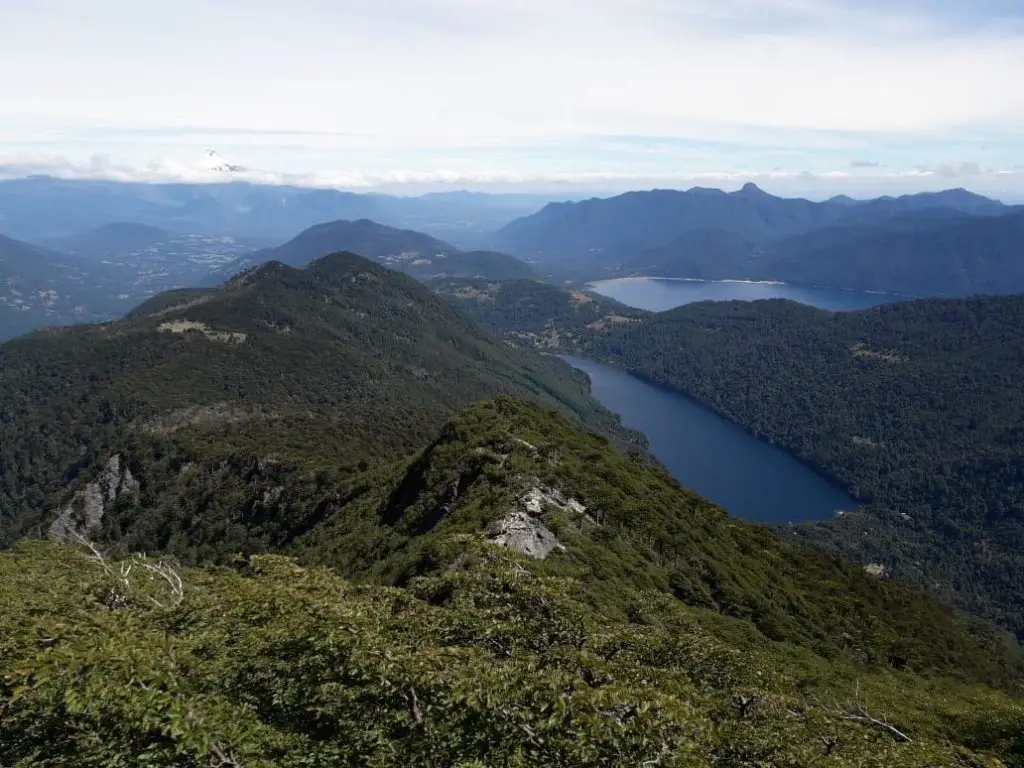 Huerhuque Park is ideal for a day trip, not far from Pucon. It provides a beautiful scenery of Lake Tinquilco and Villarrica volcano, and it is a dream place for hikers. There are many trails whose peaks give a great overview of the area. Travelers who are with their family will enjoy the easier trails, giving access to waterfalls.
Around Pucon
The area around Pucon is worth a visit, for a half-day excursion. You can take a tour of the following places:
Santuario El Cañi: a magnificent nature reserve that keeps one of the oldest araucaria forests.
Ojos del Caburga:these natural pools of turquoise water, are quite popular in the region.
Lago Caburga, Playa Blanca and Playa Negra: this large lake is the place to be for sunbathing during summer. With a good weather, you will be delighted to dive into its refreshing waters, surrounded by an incredible natural panorama
Hot springs
Who doesn't dream of a few hours of relaxation in hot springs pools, surrounded by nature? Well, Pucón is the place to be ! Indeed, the Araucania, around Pucon offers plenty of thermal centers (more or less rustic) that will add a moment of wellness to your stay. It is said that being in contact with nature and having relaxation times contribute to spiritual and physical well-being. We are sure that after a few hours in those hot springs you will be completely regenerated and rested. and ready to keep enjoying your vacation in Chile..;-)
Rivers Region (Los Rios)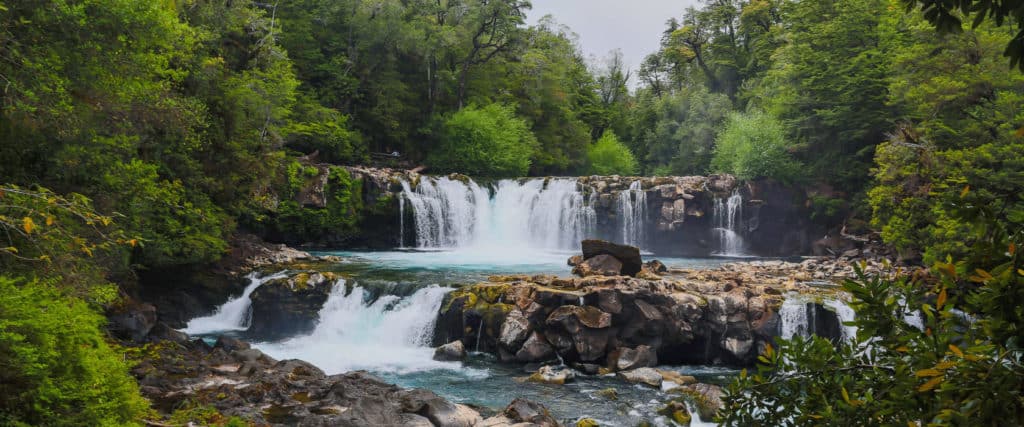 This region has a lot of rivers and is located between Araucania and Lakes District. The Road of 7 Lakes offers a fantastic setting for a road trip, especially in the area of Panguipulli Lake. Lake Ranco is the largest of the valley. On the opposite side, to the West, is the city Valdivia, another highlight of the region, where you can drink the best beer of the country!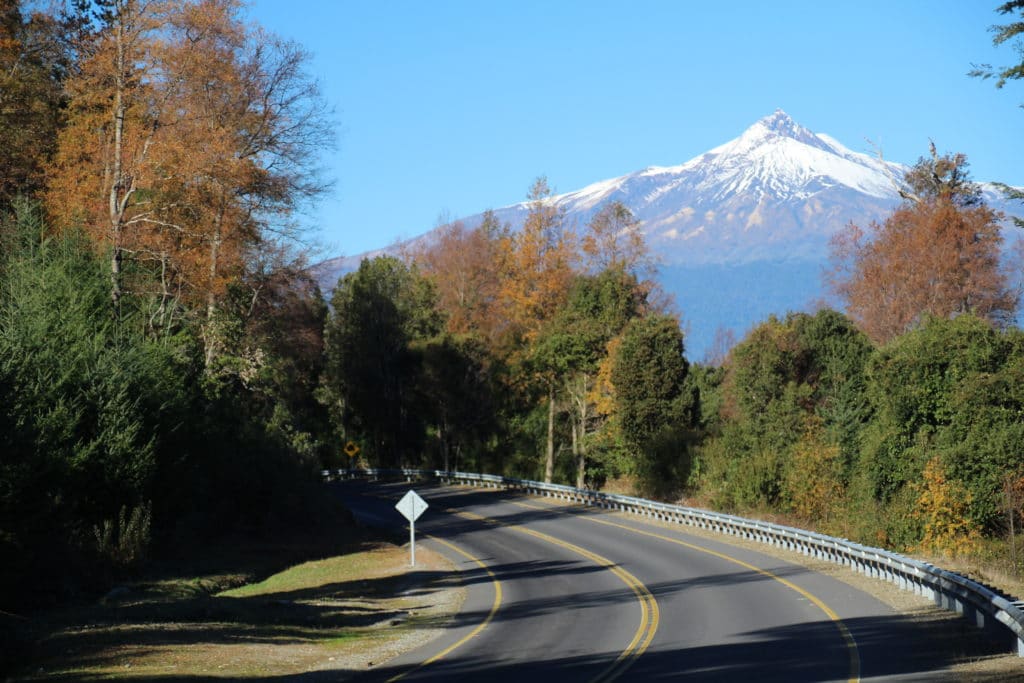 Huilo Huilo Reserve
Huilo Huilo is a private park in the rivers region (Los Rios). Specially suitable for families,it is the ideal park to discover nature and animals with children. Many experiences are fun for all ages: zip line,waterfall, animals, easy hikes or funicular to the top.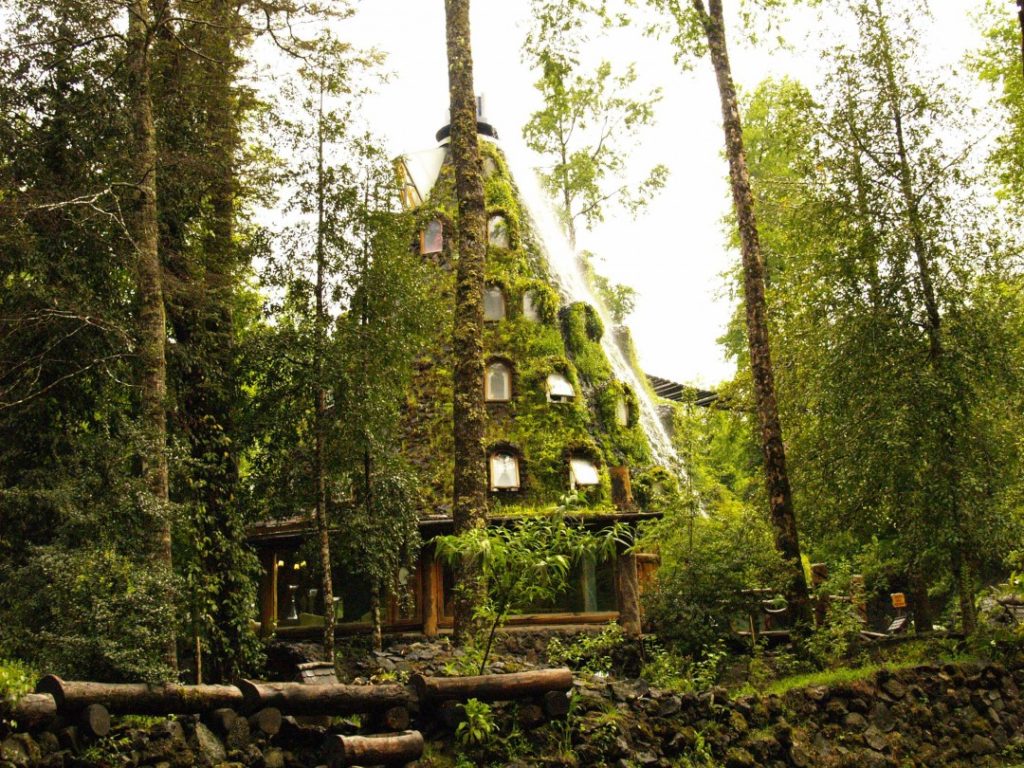 Valdivia
Valdivia is often ignored by foreign visitors. And yet! It is a very cosmopolitan city, organized around canals, where the atmosphere is very pleasant. It is surrounded by Valdivian jungle and fjords. There are also some remains of fortress that nowadays testify the strategic past of the city during the War of Independence. A few kilometers away, Niebla and its fortress (Fuerte de Niebla, built in the 17th century) are other interesting spots of Valdivia region.
The Lakes District (Los Lagos)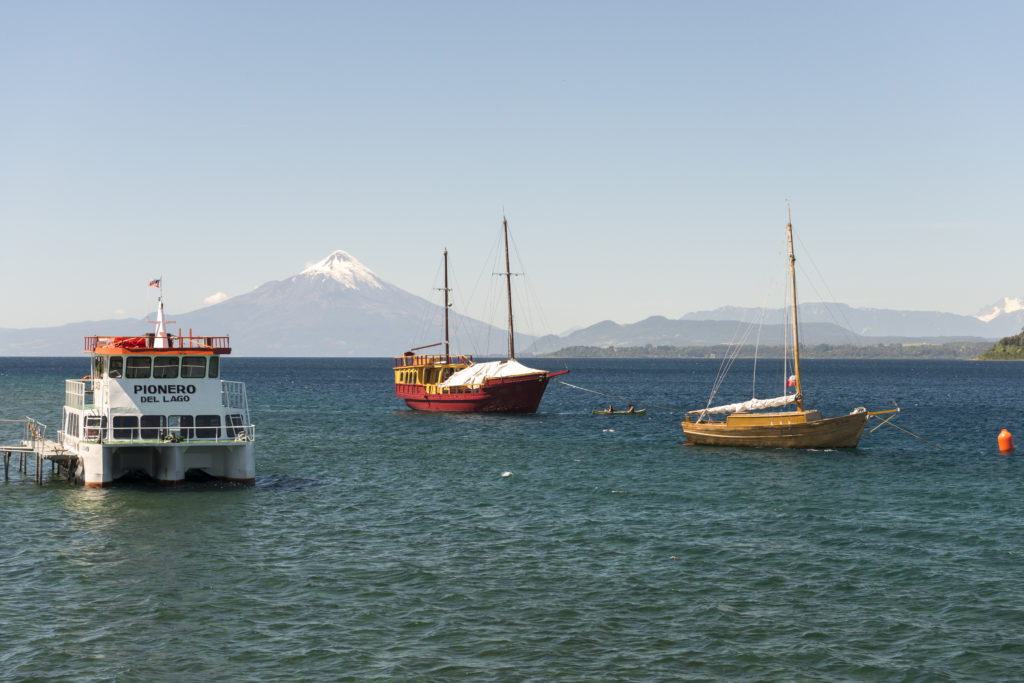 Puerto Montt
Puerto Montt is the gateway to Patagonia. Above the city, several hills offer a superb view of the Seno (gulf) of Reloncavi. Near to Puerto Montt, researchers found in the 1970s, human remains dating back 12,500 years. In 1998, they claim to prove a human presence dating back 33,000 years!
Puerto Varas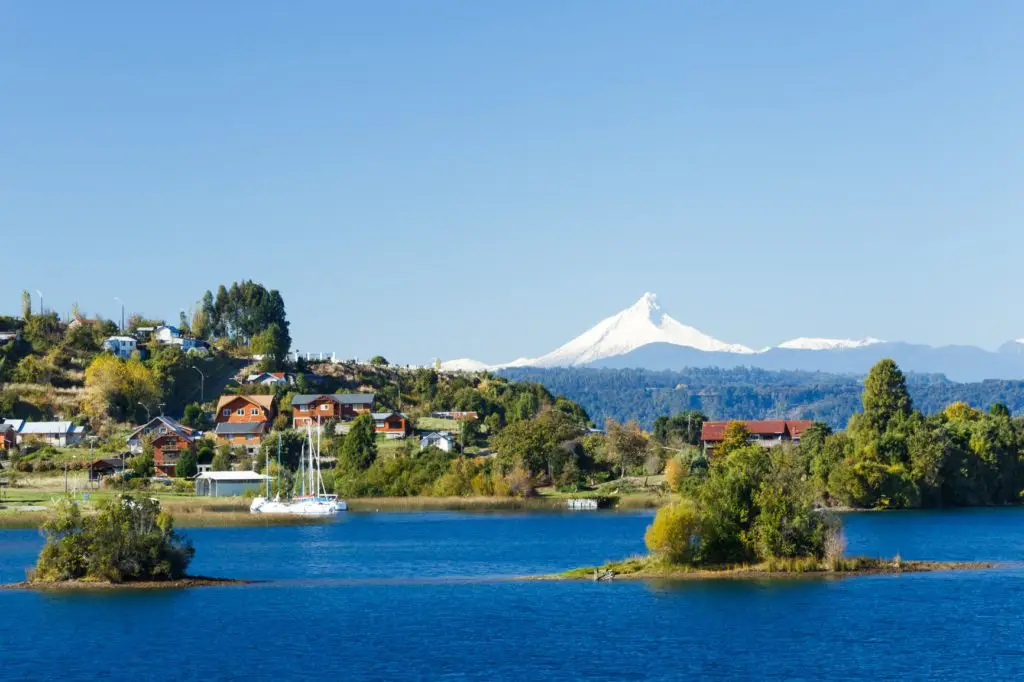 This peaceful city is a perfect combination between Chilean and German traditions. The place has an impressive setting. From Puerto Varas, you can go exploring magical places of the area or simply enjoy the view of the volcanoes from the shores of the peaceful lake of Llanquihue. Indeed, Puerto Varas,promises incredible views of both Osorno and Calbuco volcanoes.
Frutillar and Puerto Octay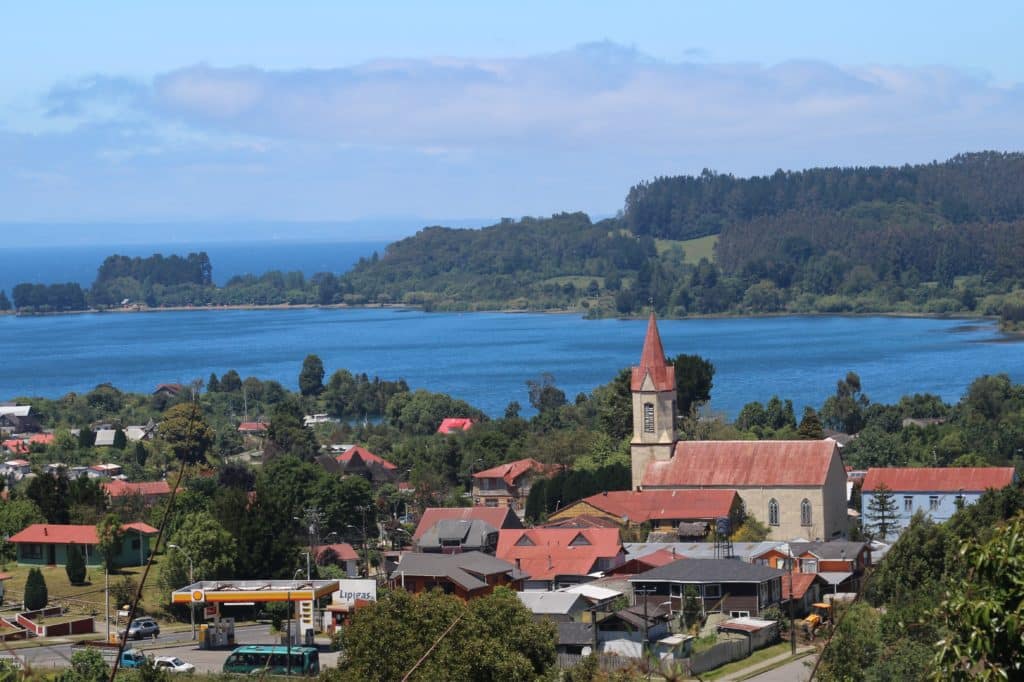 Not far to the North, Frutillar and Puerto Octay are German-style villages (due to the strong migration of Germans at the beginning of the 20th century).
Saltos de Petrohué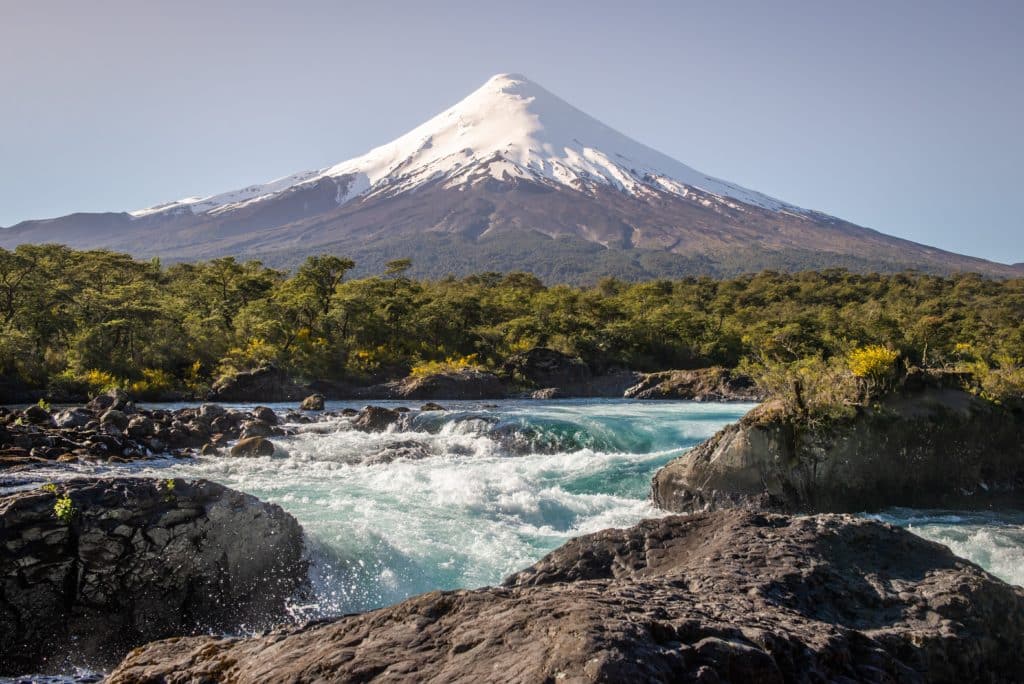 To the east of Llanquihue Lake , Petrohué Falls are worth a visit! The Petrohué Saltos offer a postcard landscape: impressive emerald-colored streams with a a volcano on the background. Small walks and easy trails make it possible to appreciate this beautiful nature.
Lago Todos los Santos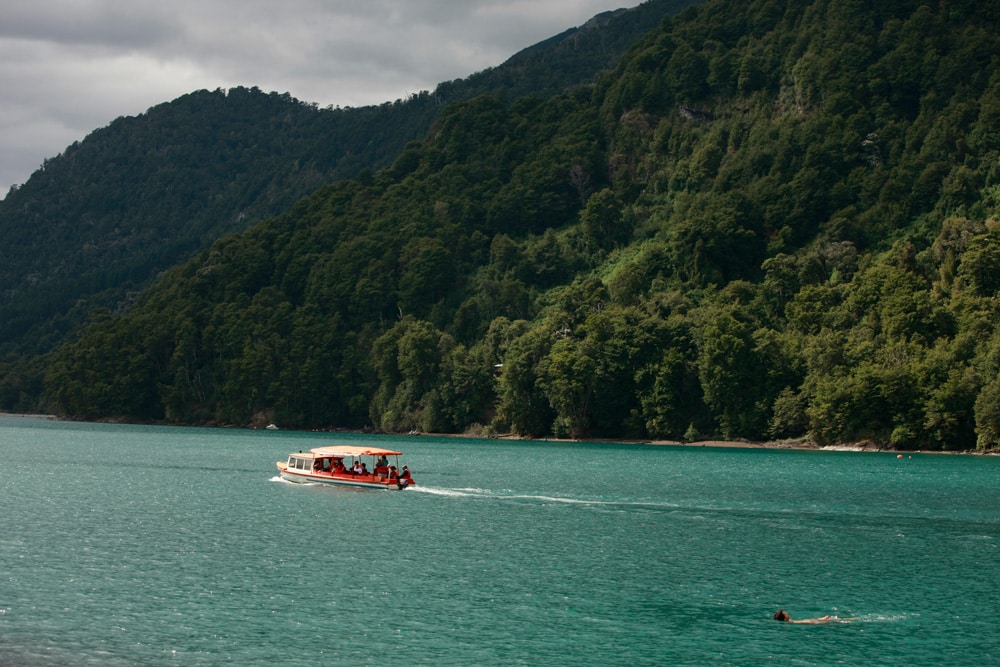 Continuing at the end of the road, we arrive at Petrohué. From here you will have the opportunity to observe a beautiful panorama of the Lagos Todos los Santos. One or two hikes are possible from the sandy beach. It is also possible to cross the lake by boat to Peulla. This 2 hours navigation (one way) is a beautiful sailing on a green lake. Once arrived in Peulla, you can zipline (ideal for children)or walk to Los Novios waterfall.
Osorno volcano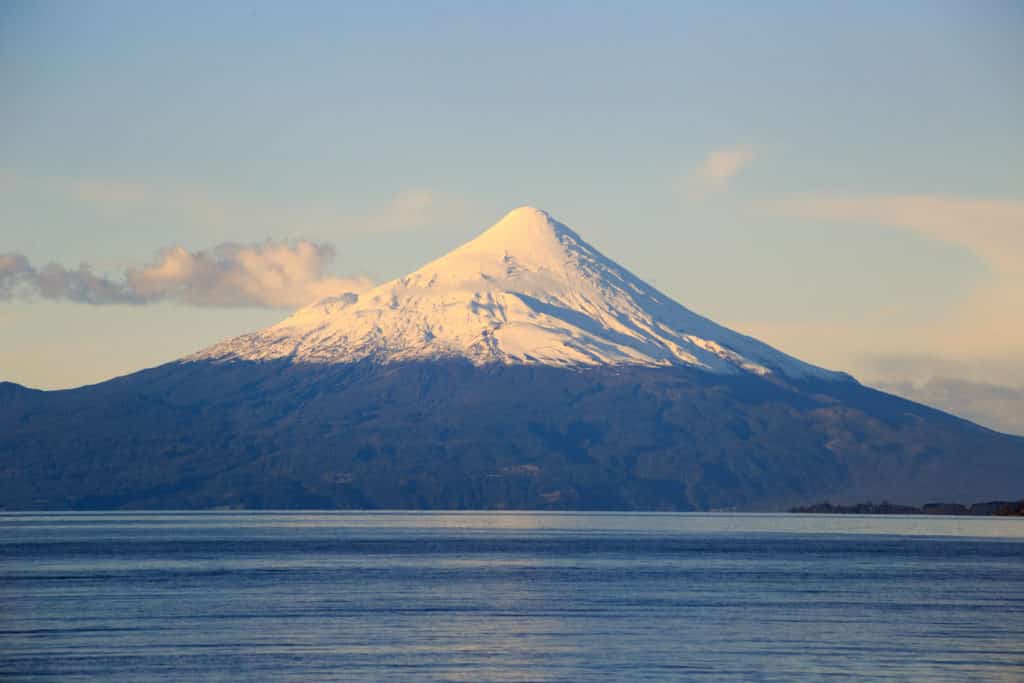 To get there you will pass through Ensenada from where you will enjoy a beautiful panorama on the snowy peaks of volcanoes overlooking lakes.
You will take a mountain road to get to the top, passing from the forest to the desert. It's beautiful. Once you arrive at the top, you can take the chairlift to get even higher and enjoy a view on a stunning area. Once at the top (500m higher), your feet will be covered by snow…
Alerce Andino Park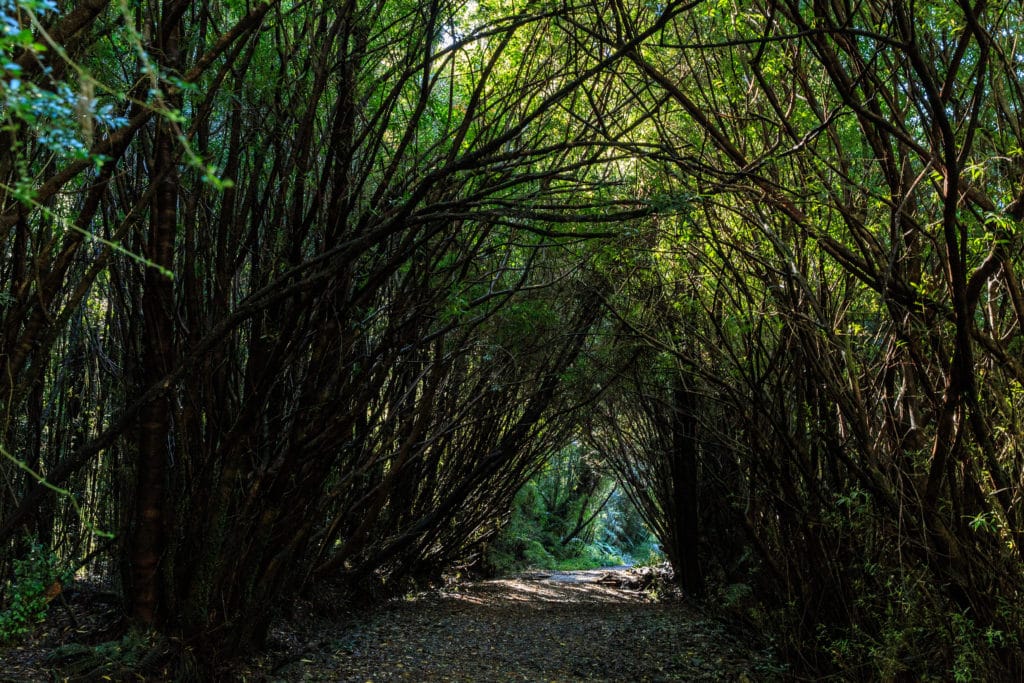 This park is located between municipalities of Puerto Montt and Cochamó. Take the road from Puerto Montt via Lake Chapo (28 mi) to get there. Three types of forests are present in the park. The park was named after the most remarkable type of tree:the alerce. It is present on almost 77 sq mi of the park. This is an endangered specie. Other kind of species can be watched in the evergreen forest: coige (a kind of beech) or tepa. Mammals,pudo (small deer), puma, grey zorro (grey fox), viscachas are also endemic inhabitants of the park. Regarding birds, they found evidence of condor, kingfisher, carpintero negro (woodpecker)… As a conclusioin, the park is exceptional! And again… be sure it's an experience off the beaten track waiting for you.
Osorno and its beaches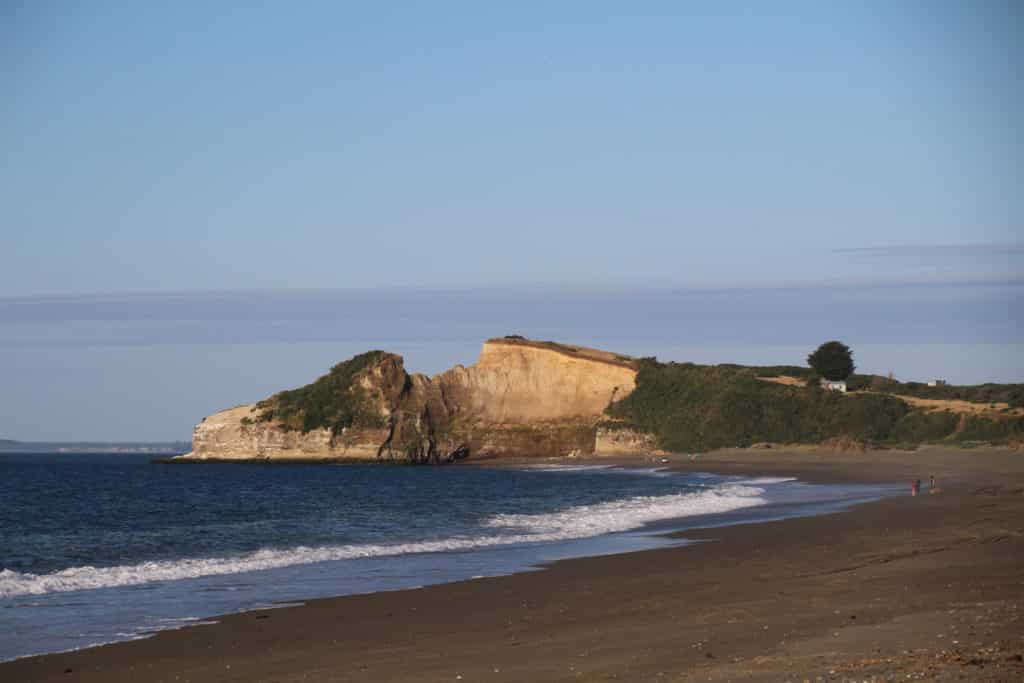 Another destination to avoid crowds is Osorno,and San Juan de la Costa. This town offers amazing beaches. It's a little paradise on earth. Don't miss it out! Be careful, these are beaches where swimming is prohibited because of the streams. The reason to head there is to go for a stroll on the beach,and connect to nature. Among the beaches we love :
Caleta Condor
Playa Tril Tril
Bahia Mansa
Pucatrihue
Maicolpué
Huellelhue
Tip: go there with a 4×4 car, otherwise you may get stuck on your way.
Puyehue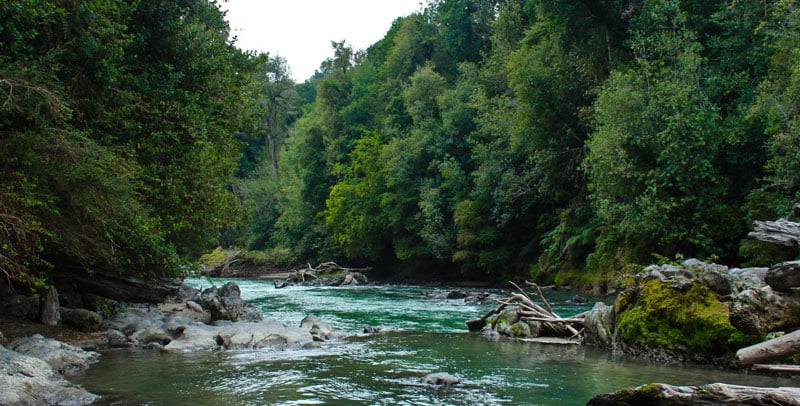 Another national park that offers several interesting facilities. First of all, it's a great place to hike and try to watch woodpeckers. Then, in winter, it is also possible to ski in the Antillanca Resort. Finally, Wellness enthusiasts will be delighted with Puyehue spa complex, whereas those who prefer authenticity will head to Aguas Calientes. The park also offers original accommodations, such as wood cabin with hot tub on the terrace, geodesic dome,…
The main island of Chiloé is so mysterious and mythical that it deserved a whole section. By way of introduction, a bit of history…
Introducing the Chiloé Island
Over several thousand years, two tectonic plates dived into another, creating several large volcanoes and glaciers in the region. Glaciers then began to recede and the ocean took over, creating an inland sea. That sea nowadays separates Chiloé from the rest of Chile.
The inhabitants of the island were called Chono, a people of sailors. After the discovery and the settlement of the archipelago, the products of the island greatly enriched the Spaniards, while the natives lived in poverty and were in forced labor. Over the centuries, Spaniards and natives have resigned themselves to living together, which today allows the island to preserve local traditions. The Chilotes speak a dialect that results from a mixture of indigenous words and Spanish from the time of colonization.
Why visit Chiloé Archipelago?
The Chiloé Island, swept by wind storms (and rain!), is the best place to discover some of the Chilean traditions. Chiloé, for example, has more than 150 churches and chapels, many of which are UNESCO World Heritage Sites. Between wooden architecture, handicrafts and the famous palafitos,the island attracts more and more tourists looking for authenticity.
But it is also an ideal place for people looking to reconnect with nature. Indeed, the island is endowed with an exuberant and unspoiled nature. Either from immense natural beaches or in evergreen forests, you will find calm and serenity here. It is an ideal stay for a digital detox.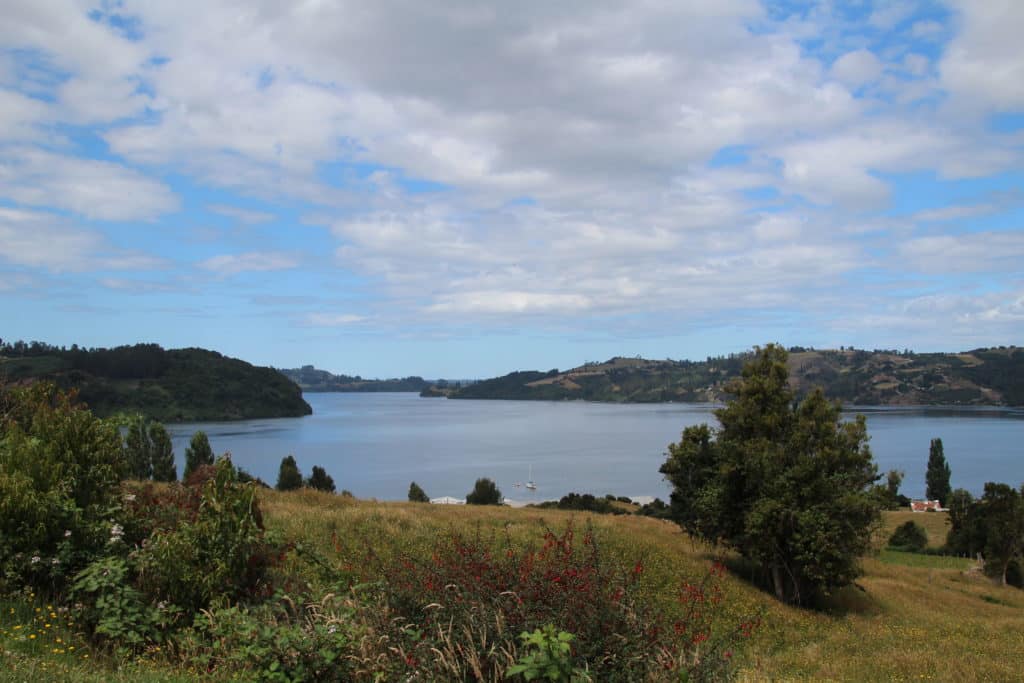 What are the best tours of Chiloé?
Ancud
Ancud was the capital of the island until 1982, because of the importance of its port until the end of the 19th century. The docks and squares were kept under a traditional architecture, which contrasts with the new and modern shops. The Regional museum of Ancud allows you to learn more about the culture of the Chilotes. Ancud can be visited by foot.
Chepu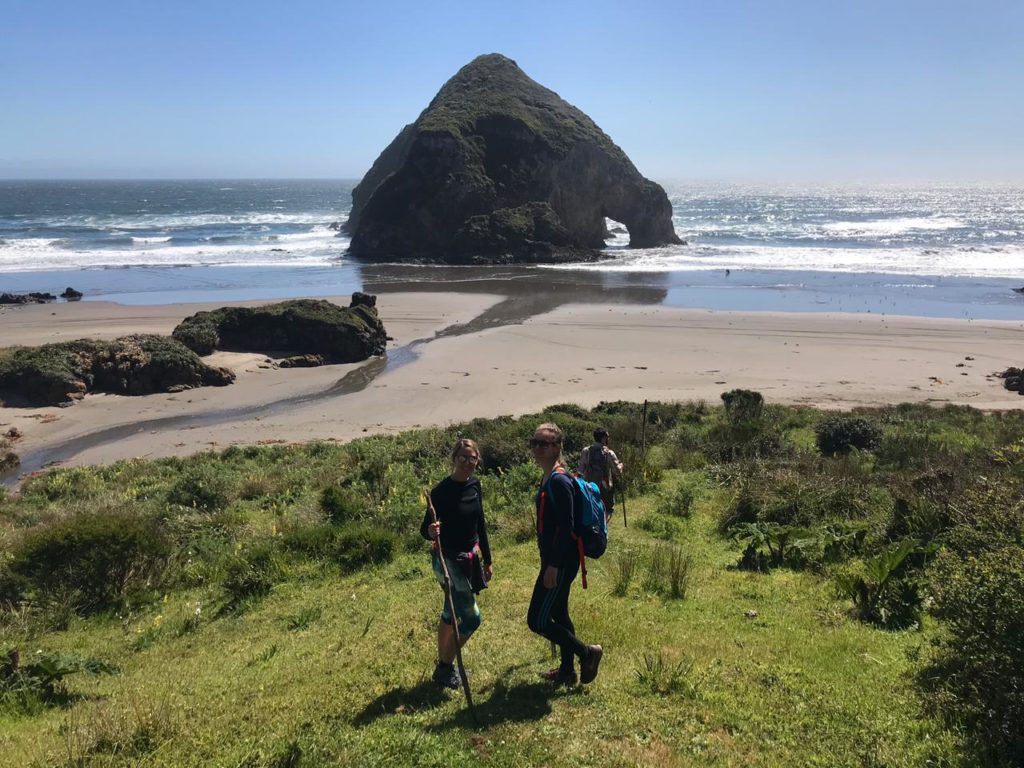 This place is still preserved from tourism. To discover this region, we recommend you go and spend a stay with a Franco-Chilean couple who have settled there to create different and authentic travel experiences. Indeed, you will be welcomed as at home,and will share home-cooked meals made of local products. You will also have the opportunity to hike in the dunes,paddle on the river,or even fish in the early morning. No Wi-Fi or TV… The place is designed for disconnecting from your daily routines!
Castro and the south-east of the island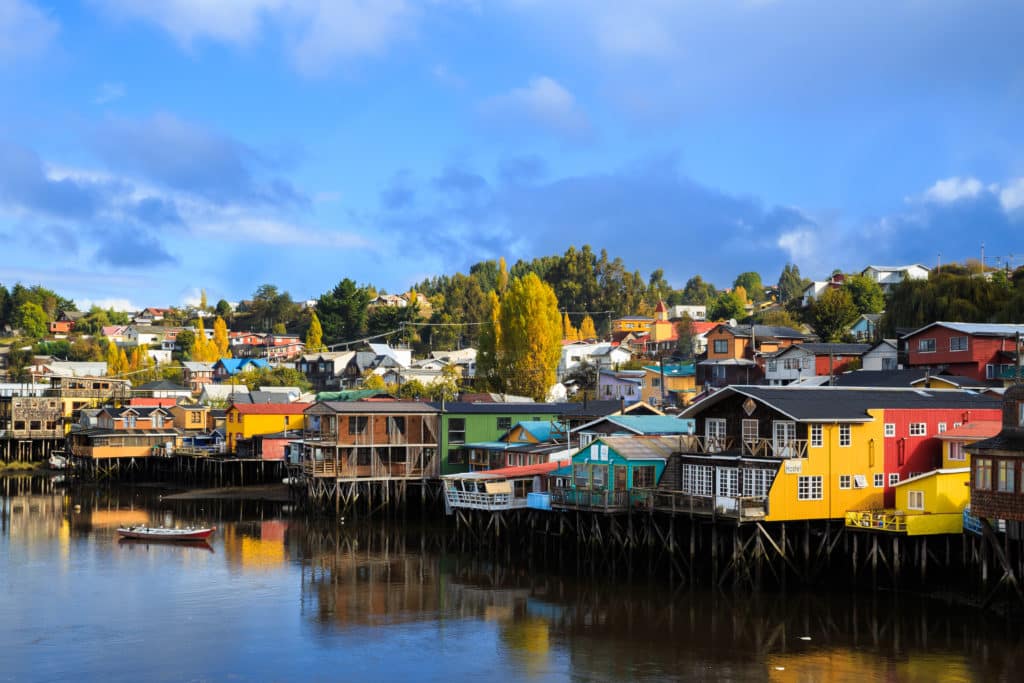 To the south of Ancud, Castro is a city that still has palafitos and that offers very beautiful landscape. Palafitos are wooden houses on stilts. It is also a gastronomic center for the Island, where we recommend tasting a delicious ceviche. The bonus? Stay in a typical accommodation: in Palafitos.
Around Castro
We recommend driving along the shore to discover Dalcahue, Llaullao and Quinchao Island (take a ferry). The latter is famous for its delicious oysters and its church (Iglesia Santa Maria) built of alerce wood. You can also take a boat to Lemuy Island or go as far south as Queilen.
Quemchi
Quemchi is the ideal place to buy locally made fabric. From the town you will enjoy a view on Caucahue Canal and the island of the same name. It is also possible to visit the house of Francisco Coloane.
Chiloé National Park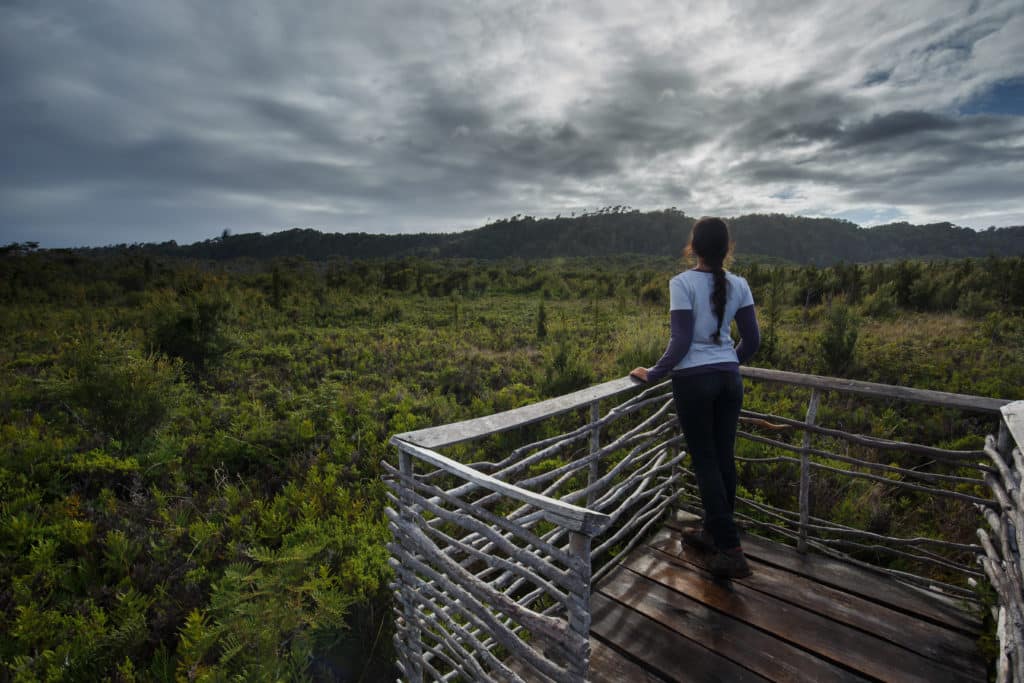 To the west of Castro, on the Pacific coast, we recommend visiting the Parque Nacional Chiloé (for hikes and natural beaches). Don't miss the famous Muelle de las Almas, where you can take a picture of a bridge that flows into the ocean (very Instagram).
Tantauco Park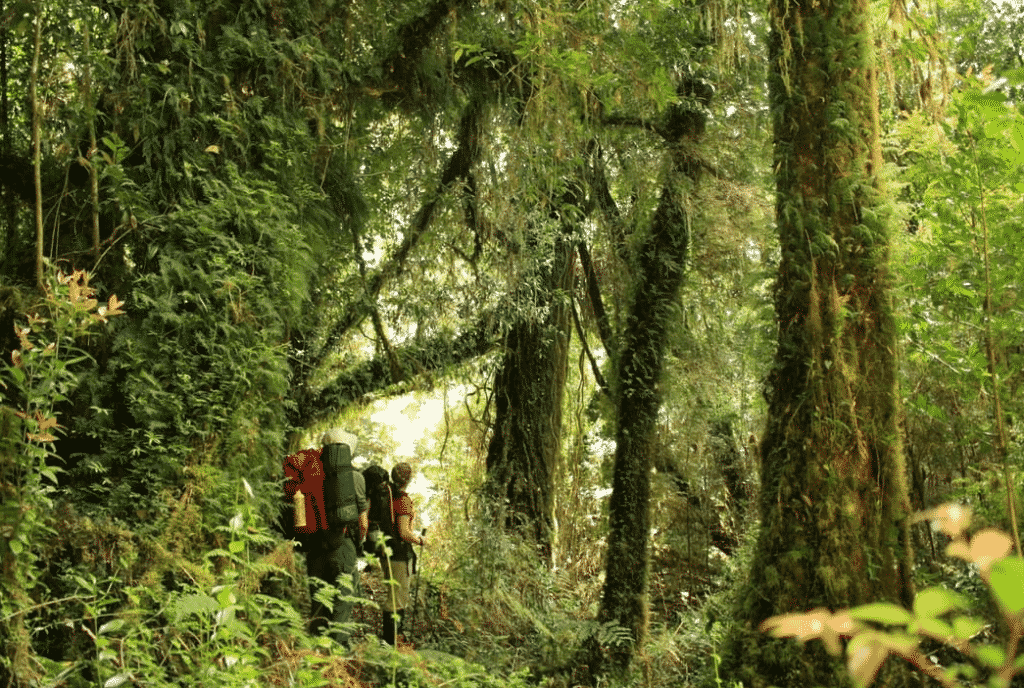 At the southern tip of the island, a new private park has been created. It is remote and off the beaten tracks, because it is quite difficult to access. If you get there, you will discover forests, lagoons and rivers, which are just waiting to be explored. The forest is rich in endemic species, and the vegetation is dense especially because of the very rainy climate. Be prepared for a unique and totally preserved spectacle of nature. Not to be missed under any circumstances!
At TravelCoachChile, we offer you to discover the country through unusual experiences of all kind: adventure, culture, relaxing..
On the one hand you can experience moments of adventure and adrenaline by, for example, climbing an active volcano, or by rafting down the rapids of a turquoise river.
On the other hand, you can also choose to meet the Mapuche community, in order to discover their history and traditions. If you are more into relaxing time, you will be happy to enjoy the hot springs, located all over the region.
The best adventure of the region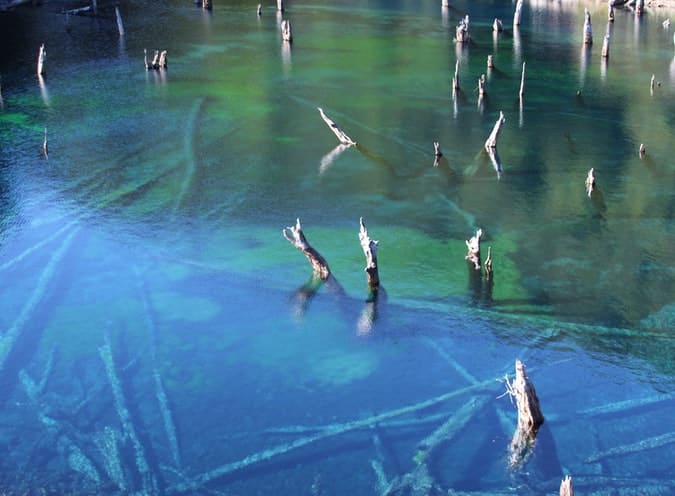 Rafting on turquoise water rapids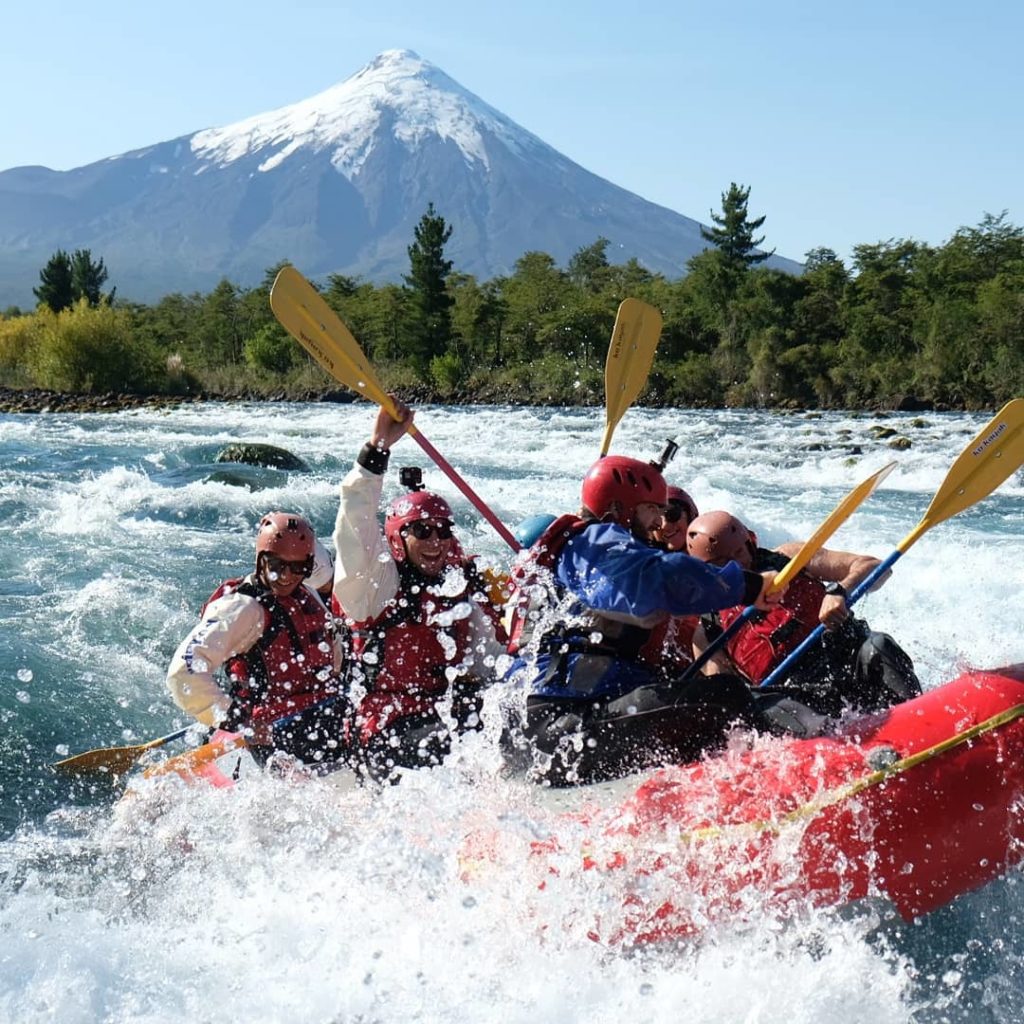 The Lake District is the best spot in Chile to discover this rather extreme sport. A good adrenaline rush awaits you along the descent of the rapids of the turquoise rivers. And on the background , you will have a perfect view on a volcano. From beginners (ideal for families, class III) to the more experienced (class V), you will find your happiness in one of our favorite spots.
Kayaking between lakes and volcanoes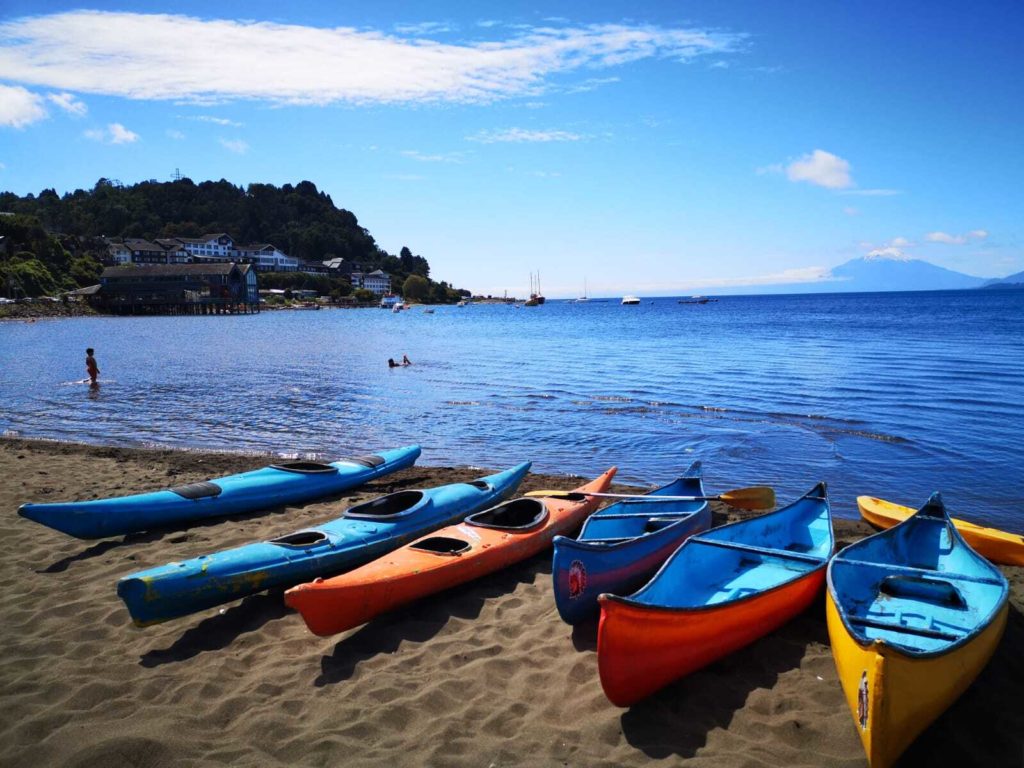 What if you would took advantage of your stay to perfect your kayaking skills and make a multi-day tour? Whether it's on lakes, on rivers or even sea kayaking (to some extent), you'll be in rowers' paradise. Shorter and easier outings are also possible to practice this water sport.
Ascent an active volcano!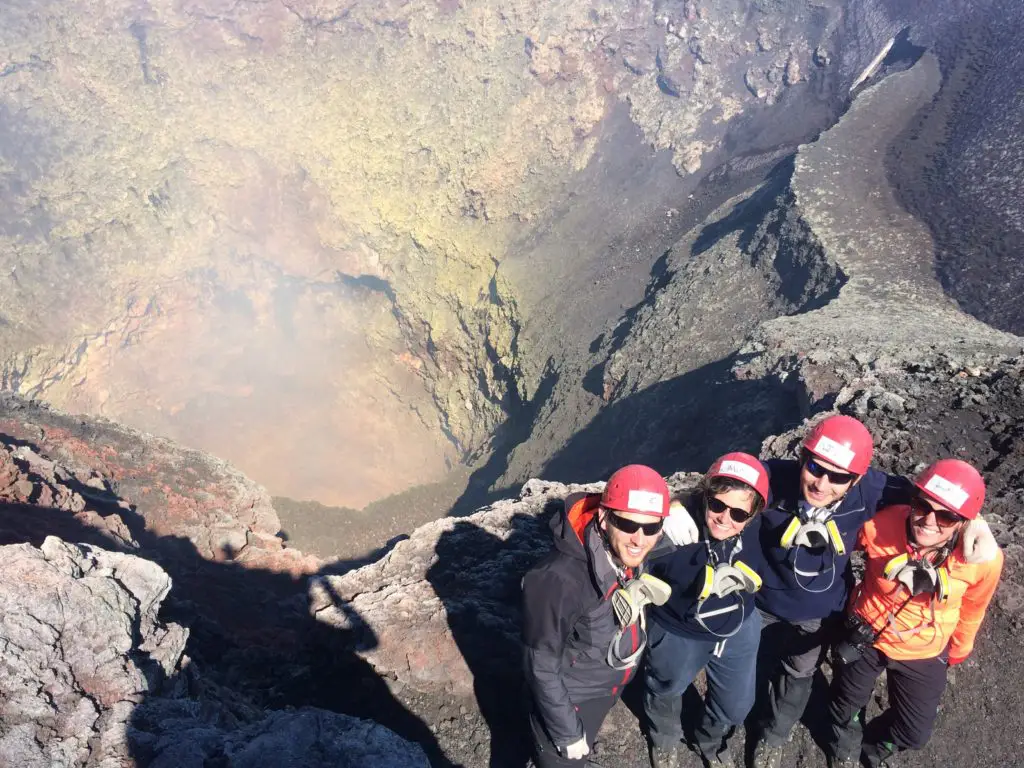 Get ready to climb to the top of one of the region's many volcanoes. Whether it is from the top of Villarica with its 2,847m peak, or from one of the other volcanoes in Araucania (Quetruplion, Lanlon, Llaima, Lonquimay, Sierra Nevada, Chohuenco, Osorno, Tolhuaca), you'll enjoy panoramic views on the region's lakes and surrounding summits. The Villarica, promises a complete experience because the ascent is done walking with your crampons shoes,and you can observe from the top a smoking crater (and even boiling lava if you are lucky). The descent is done by sled or ski. What else could you ask for?
Horseback riding with a professional trainer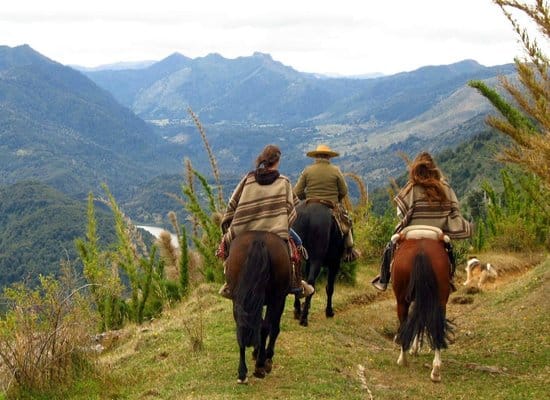 We offer you an horseback riding tour to volcanic peaks of the cordillera del Cañi (5000 ft above sea level, to Redondo volcano) crossing ancient forests of endemic trees such as the Coigues, Lengas and Araucarias, to reach the Huenulafken lagoon.
The best local and authentic family experiences
Take a ferry ride to the end of the world (Patagonia)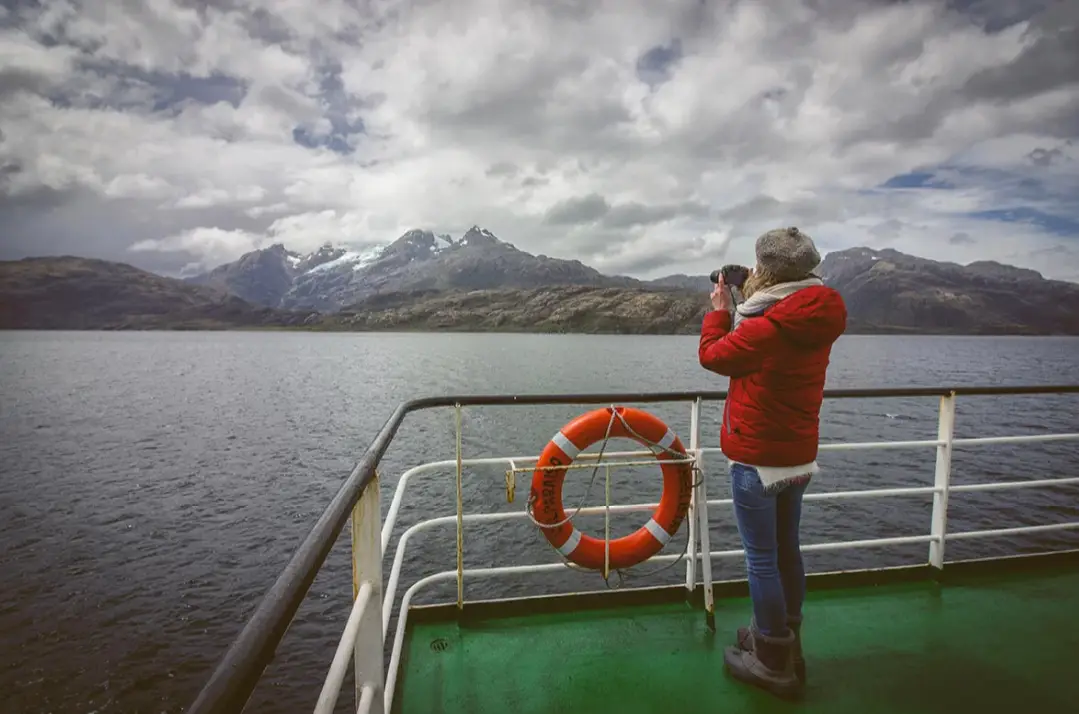 Another authentic experience on the program. What if you opted for a slowtravel experience and chose to connect the Lake District with Patagonia on a cargo ship? This 4-day/3-night trip allows you to reach two areas of major tourist interest in Chile, to discover Patagonian canals and fjords while enjoying a peaceful navigation… The atmosphere is great on board and is Full Board. It is possible to take a private room,with or without a window and private bathroom. It is quite convenient for all type of travelers!
Relaxing in Hot Springs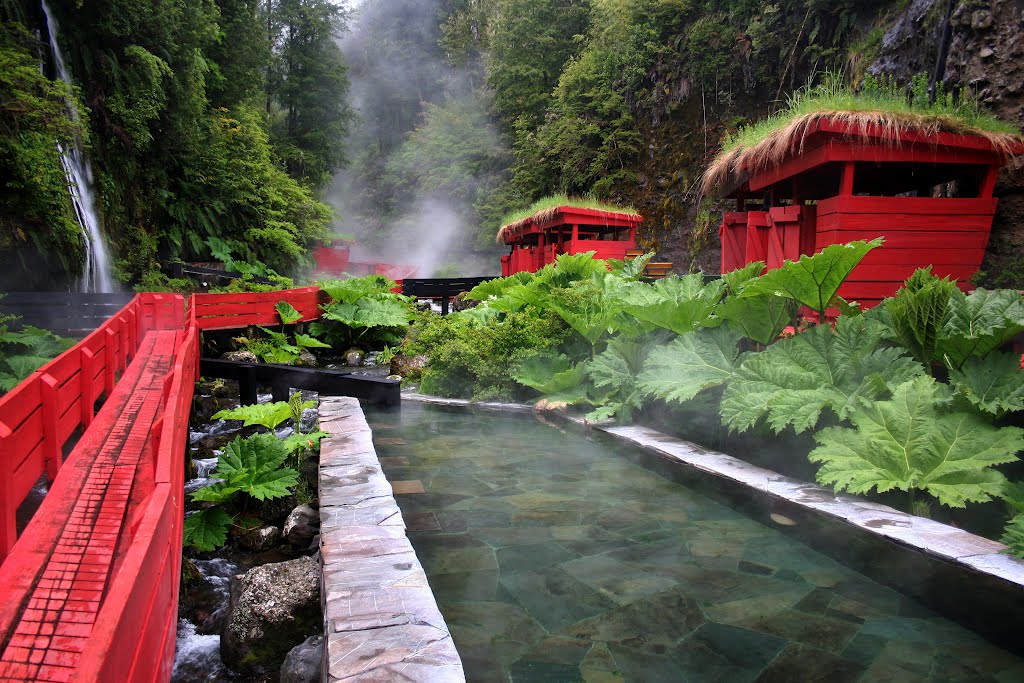 Holidays are also a key time to relieve stress and disconnect. And to combine the useful with the pleasant, why not take the opportunity to reconnect with nature and enjoy a change of scenery? We invite you to spend a unique moment of relaxation,in warm thermal waters in an idyllic natural setting. From luxury spas to more rustic natural pools ,we have a selection of hot springs that will delight Wellness enthusiasts in the southern region of Chile:
Termas Geometricas, the best of the area, near to Panguipulli
Puyehue termas (All Inclusive Complex) not far from Puerto Varas
Aguas Calientes (the economic alternative to the Puyehue Termas)
Termas del Sol (south of Puerto Montt), off the beaten track
Peumayen Termas (especially if you want to enjoy a relaxing time with a good meal)
Los Pozones (for their affordable price and rustic side)
Termas El Rincon (for a Hot Tub into the wild)
Termas Panqui (for their surroundings)
Wildlife watching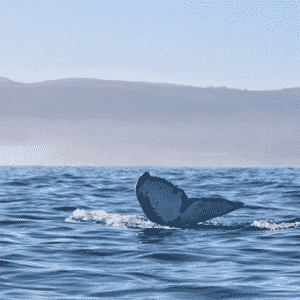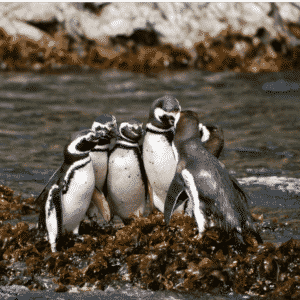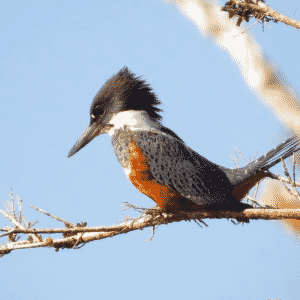 What if you made your children dream by taking them near to the Pacific coast to try to spot whales, dolphins or penguins during your family stay in Chile? This could be magical moment of your journey! You have to be lucky to see the acrobatics of dolphins and whales. That is why we suggest a visit to the penguin natural reserve Humboldt, north of Chiloé near Ancud. To that place you have more probabilities to see penguins between December and March, during their migration.
Hiking on a natural park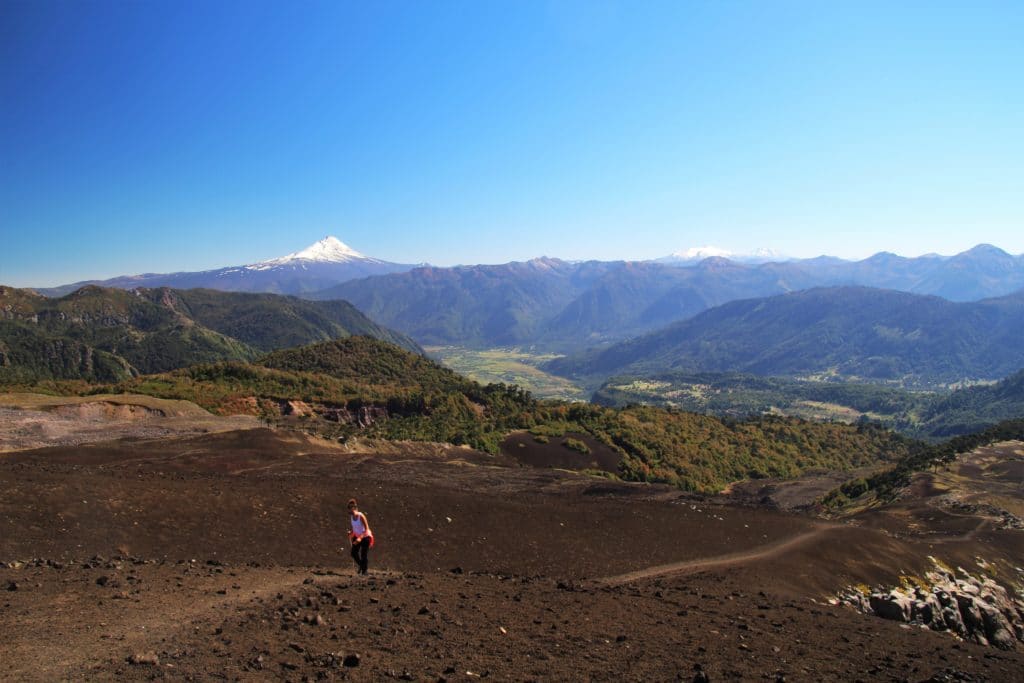 As we have seen in our previous sections, the South is full of natural parks and reserves of all kinds, ideal for hiking enthusiasts. Dozens of parks offer accessible hikes at different levels. Our favorites? Chiloé National Park, Alerce Andino Park and Huerquehue Reserve.
What cultural and local experiences do you recommend?
UNESCO Heritage Tour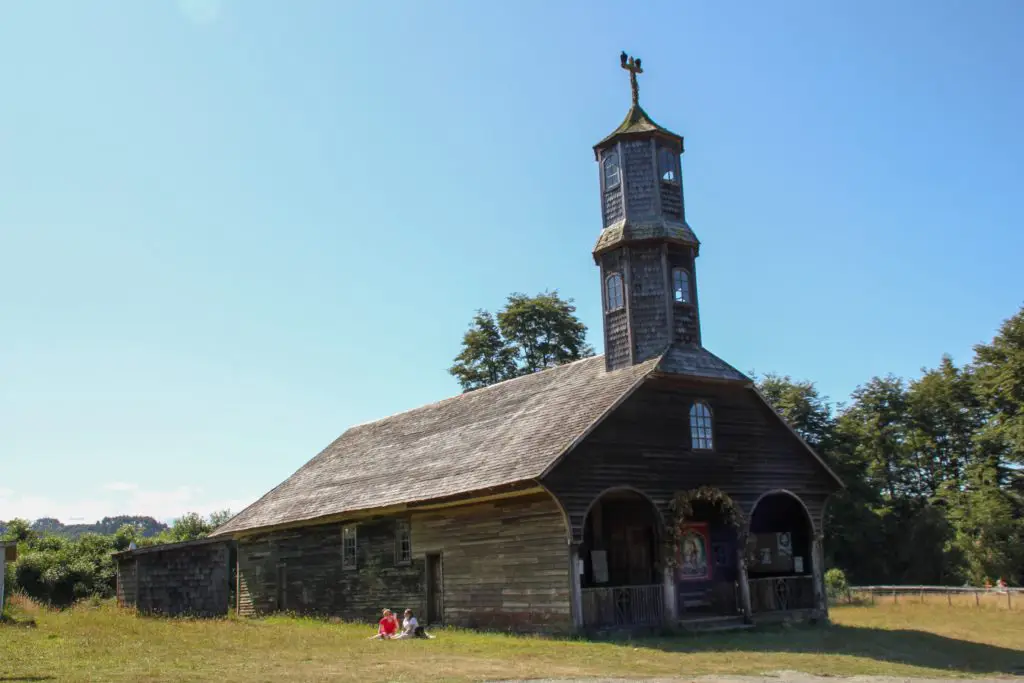 Chiloé is known for its cultural heritage, because of 16 UNESCO Heritage Churches.
Located on the "Road to the churches of Chiloé", they are known to be some of the oldest wooden buildings in the world to still be standing. They are only about ten kilometres apart, which makes them easy to discover in a day.
Get to know the Mapuche community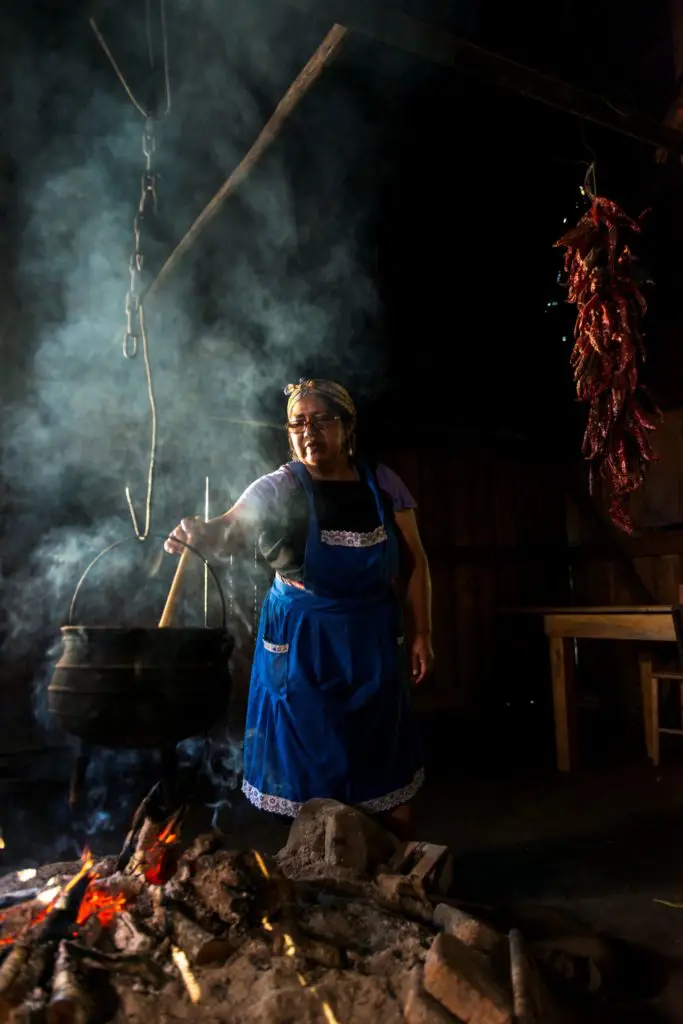 Why not taking advantage of your stay to learn about the indigenous culture of the Mapuche people? Whether through their cuisine,their customs or their special connection with nature,you will certainly be impressed by this community that does everything to preserve its traditions. We offer you to live an unforgettable adventure by sleeping in a community and participating in the preparation of a meal in a ruca, a typical dwelling.
What to do in Chile's Lake District during winter?
Skiing on a volcano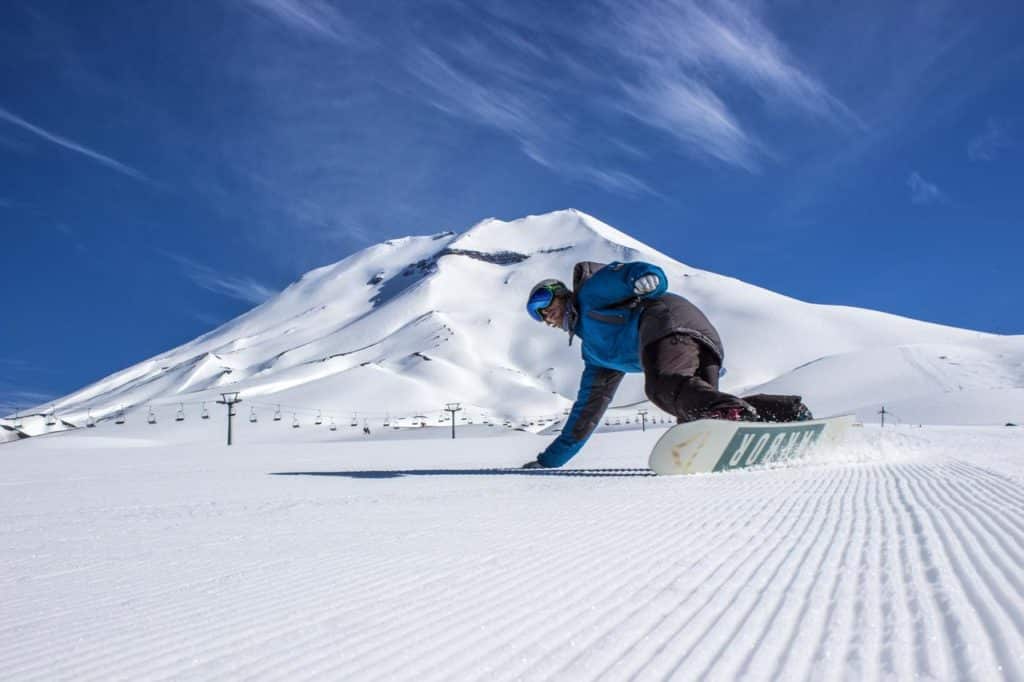 Do you want to have an unusual skiing experience? Let's ski on snow-covered slopes located on the walls of volcanoes. It also is possible to ski in privileged areas located in the Araucaniamountain range. We have tested several ski resorts, and recommend the ones that are ideal for ski enthusiasts looking for a snow experience in southern Chile.
Hiking to a hidden glacier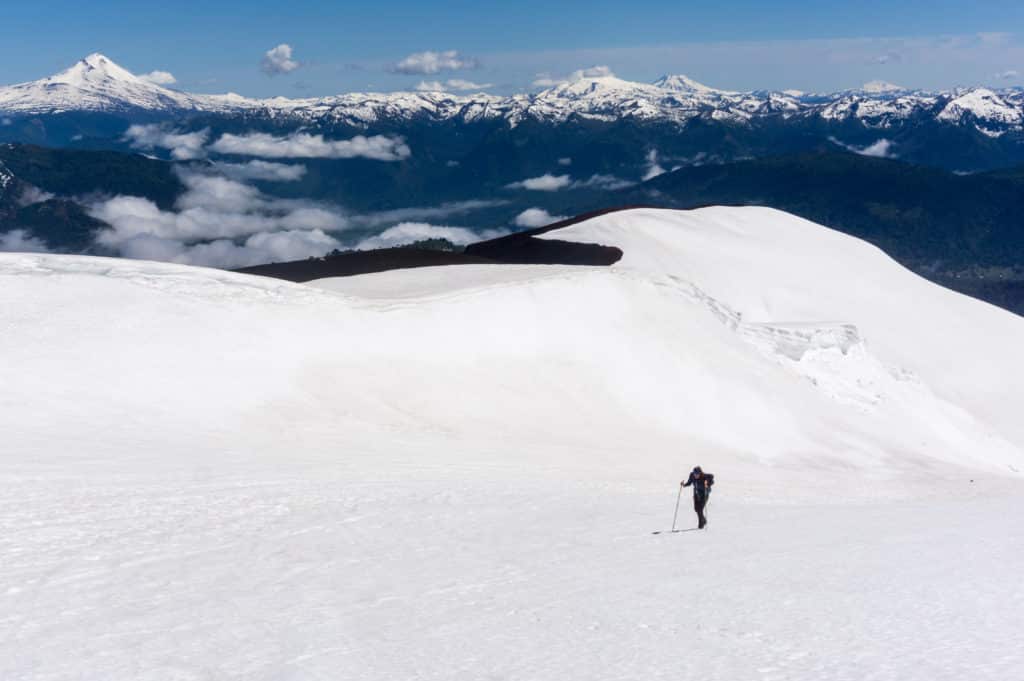 There are plenty of glaciers that are accessible and off the beaten tracks for which it is possible to organize an expedition with a guide. These ascents are usually done on a day, with crampons shoes and axes. While they do not involve technical difficulties, they do require good physical condition. Among these, we tested for you:
Dog Sledding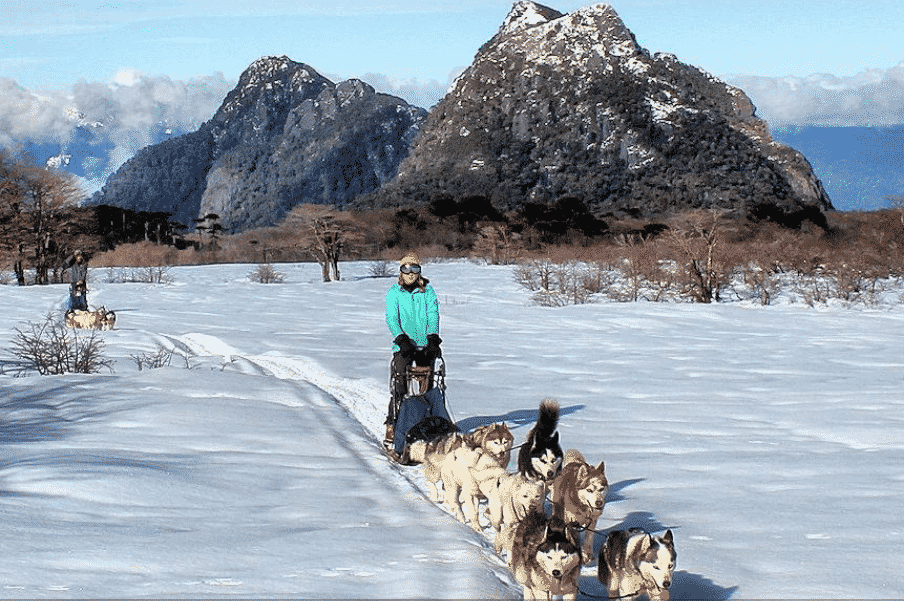 Have you always dreamed of dog sledding? This day is a unique opportunity to experiencemushing with Siberian dogs. In addition you will be surrounded by a fabulous landscape and you can be sure that husky dogs will be in the center of the activity at all times.
When is the ideal time to visit Lakes District?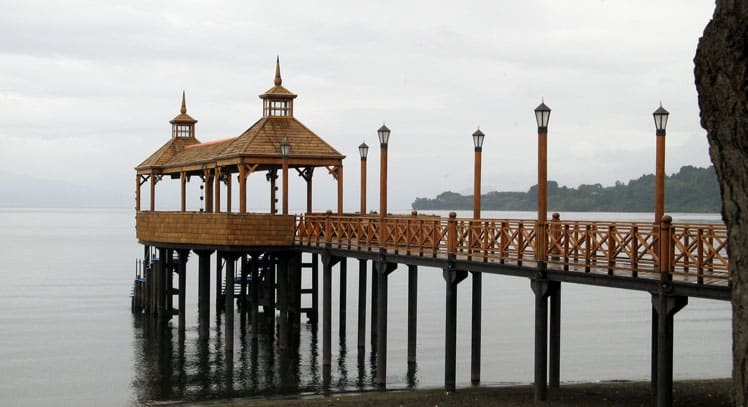 You may have been dreaming so far, but we haven't told you everything. Yes, this beautiful region has a drawback… It's very rainy! It is one of the wettest regions of Chile.. all year round.
The best months to visit the southern region of Chile,are between November and April. The high season runs from January to February,during the southern summer. At this time, the maximum temperature is 20 °C. The temperature drops to 9°C in the middle of winter, i.e. in July. Minimax rarely drop below 5°C in winter and 11°C during the summer. Therefore, bring warm clothes to travel to the Lake District. And don't forget your waterproof jacket.
You will find the same kind of climate in Chiloé, except that there is heavy rain,almost all year round. But that's part of the charm, isn't it? We still recommend going there in the summer,when tourist services are operating normally and temperatures are milder.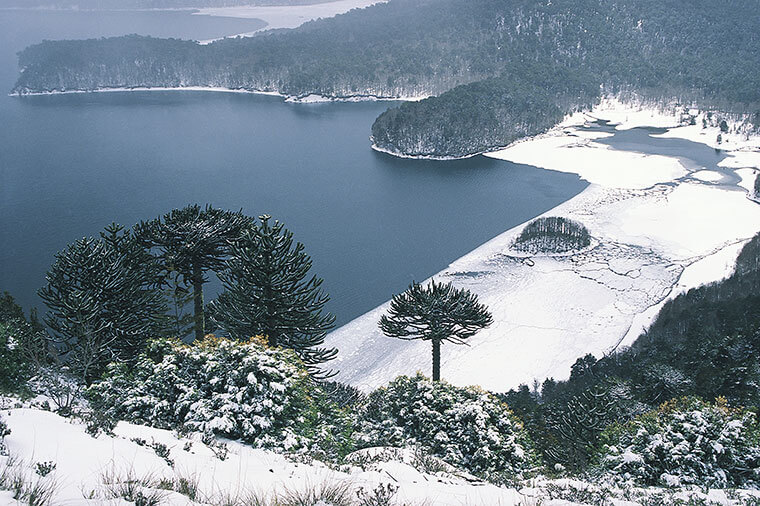 In winter and autumn the minimum temperatures are around 3 to 6°C. In summer,the minimum temperatures are about 9°C, and the hight temperature would be around 18°C. As we said, Chiloé is not the place to go for having a sunbath.
How to get to southern Chile and Chiloé?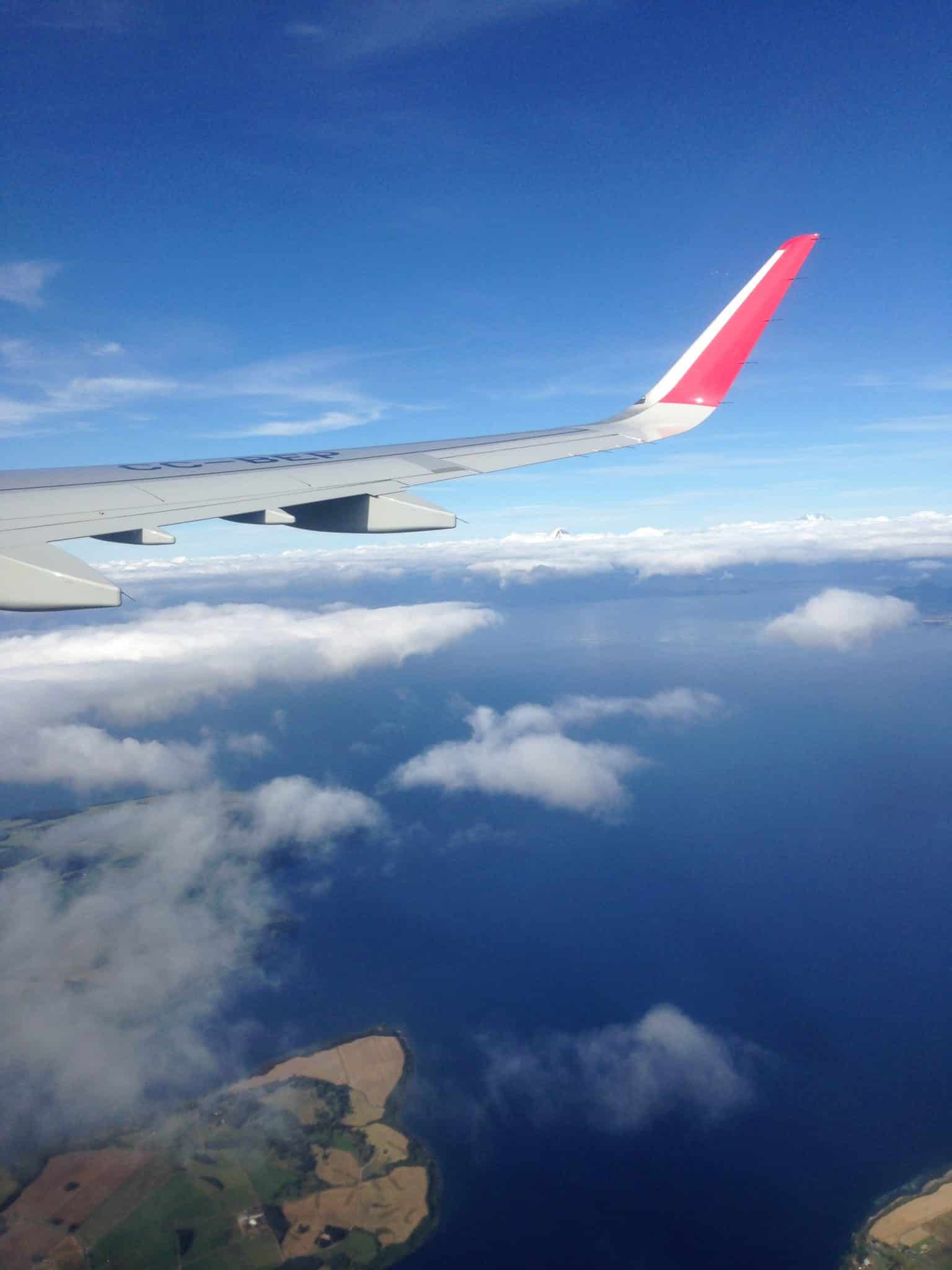 There are two airports connecting the region with the capital, Santiago de Chile: Temuco and Puerto Montt. 3 airlines Sky Airline, Latam and Jetsmart make connections on a regular basis. It is possible to rent a car from these two airports.
Pucon, is about 50 minutes from Temuco airport. Conguillio Park requires an hour and half drive from Temuco. If you want to head to Puerto Varas and Chiloé, then prefer arriving via Puerto Montt airport. Puerto Varas is only about 20 minutes from the airport, whereas it will take 4 to 5 hours to reach Castro (Chiloé). The best is to sleep near to Puerto Varas the day before you flight back, in order to avoid stress.
It is also possible to get there by night bus. They are convenient,safe and comfortable. In this case, opt for arriving in Temuco (9am or so), and rent a car from that city to Pucon or Conguillio Park. If you want to travel near to Lakes District or Chiloé, then take a night but to Puerto Varas (a dozen hours).
How to visit Chile's Lakes District?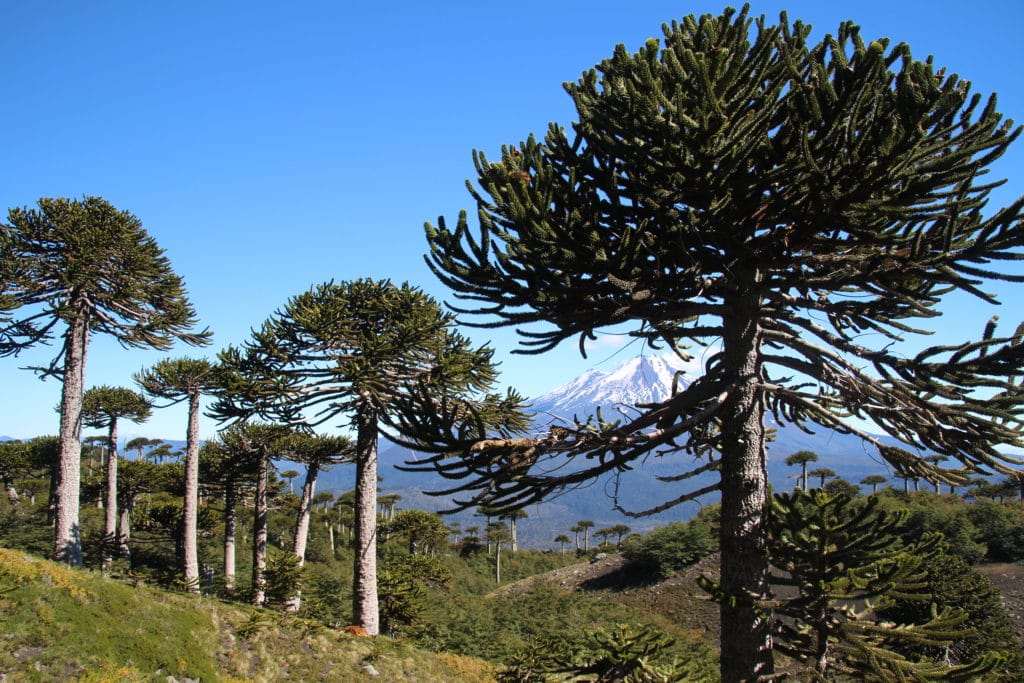 We recommend without hesitation to rent a car or a van, in order to make a road trip in the area. Indeed, this gives you maximum flexibility, but also allows you not to be dependent on buses. In addition, most of the natural parks we mention are not accessible by bus. Sometimes, the bus only connects with the small towns near to the parks, which greatly complicates your organization and your trekking possibilities.
Renting a van can be an interesting option if you want to experience #slowtravel,and test this type of adventure.
There are buses that connect Ancud, Castro and the main cities of Chiloé from Puerto Varas. Puerto Montt and Puerto Varas are connected by small buses that leave every 15 minutes. There are also buses every hour to the villages of Puerto Octay and Frutillar.
There are only two daily buses that connect Puerto Varas and Pucon directly. Otherwise, we'll have to make a connection in Temuco.