Do you want to escape the heat of the capital for a long weekend with family or friends? Do you dream of discovering Patagonia but don't have much time? If you answered "yes," this article is for you! We offer all the tips, plans, and important practical information so you don't miss any corners of this magical region that you must see at least once in your lifetime.
What to do in Patagonia
Torres del Paine Natural Park
The great unmissable of Chilean Patagonia is of course the beautiful Torres del Paine Park and its famous Torres. It is the ideal destination for trekking enthusiasts. You can choose from a variety of extensive, arduous hikes or shorter, easier ones. You are also free to explore the park in a suitable car and access most of the impressive views of the site. Families or adventurers, amateurs or skilled hikers, all will be able to find their ideal method at their own pace to admire the splendid landscapes and breath in the pure air!
The favorite hikes of Travel Coach Chile
Easy level: Mirador de Los Cuernos – 3-hour round trip. This trail leads to a breathtaking panorama of the massif and Lake Nordenskjöld. A short route to the Salto Grande is also accessible in this area.
Moderate level: Mirador de Las Torres – 7-hour round trip. The park's iconic trek, this is a mandatory stopping point for all travelers in good physical condition. Note: this hike's famous reputation attracts a large number of people.
Difficult level: West branch of the trek W – 8-hour round trip. An early departure by catamaran from Puedeto will drop you off at Paine Grande and reach the Grey viewpoint. You will have to be back down at 6:00 PM for the departure of the last catamaran.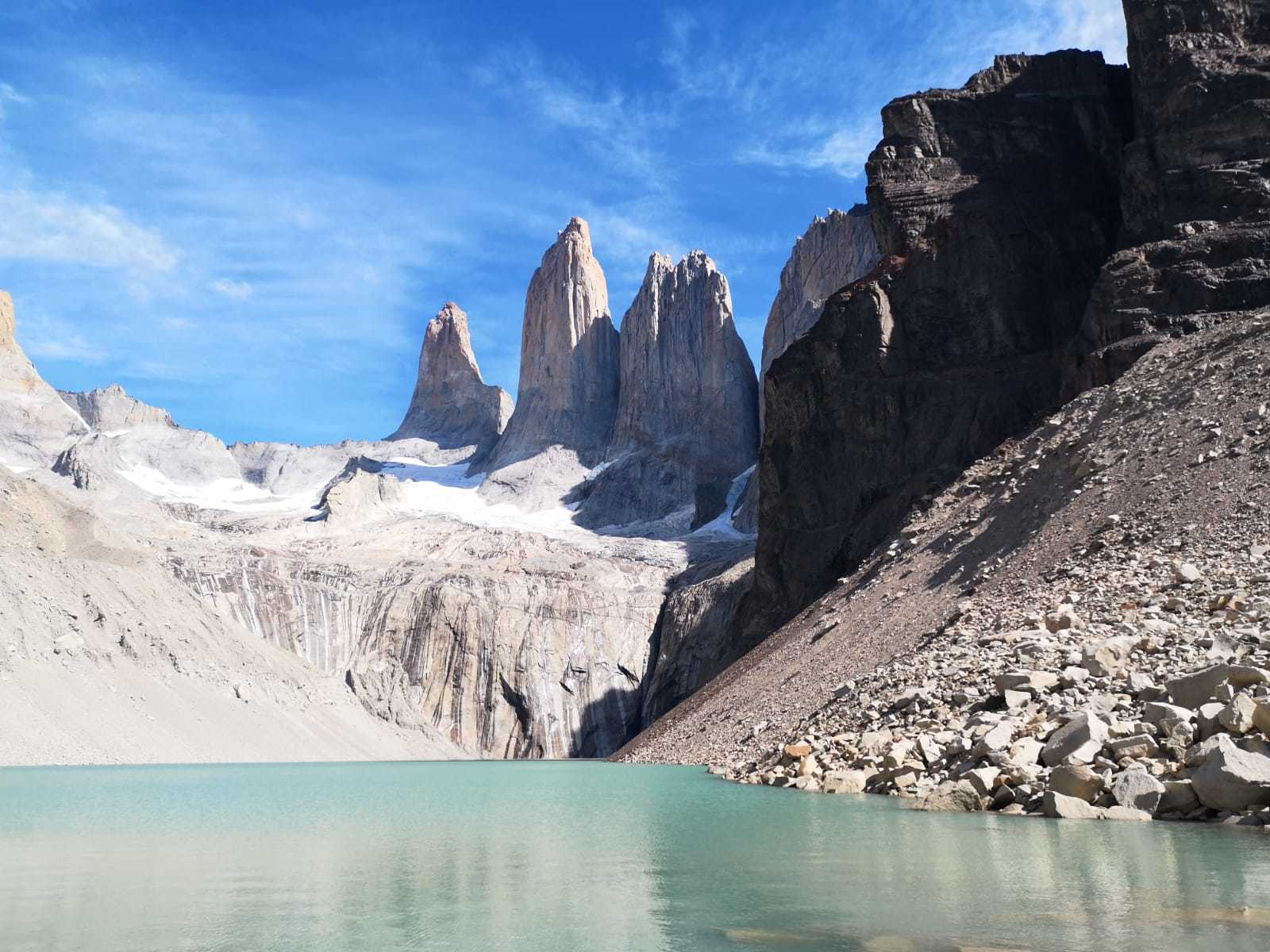 The impressive millennial glaciers
The glaciers of the region are obviously an essential stopping point. A cruise to the Grey Glacier or the Balmaceda Glacier will take you closer to the glaciers to enjoy a breathtaking view, and why not accompany the trip with a "whiskey on the rocks" in hand?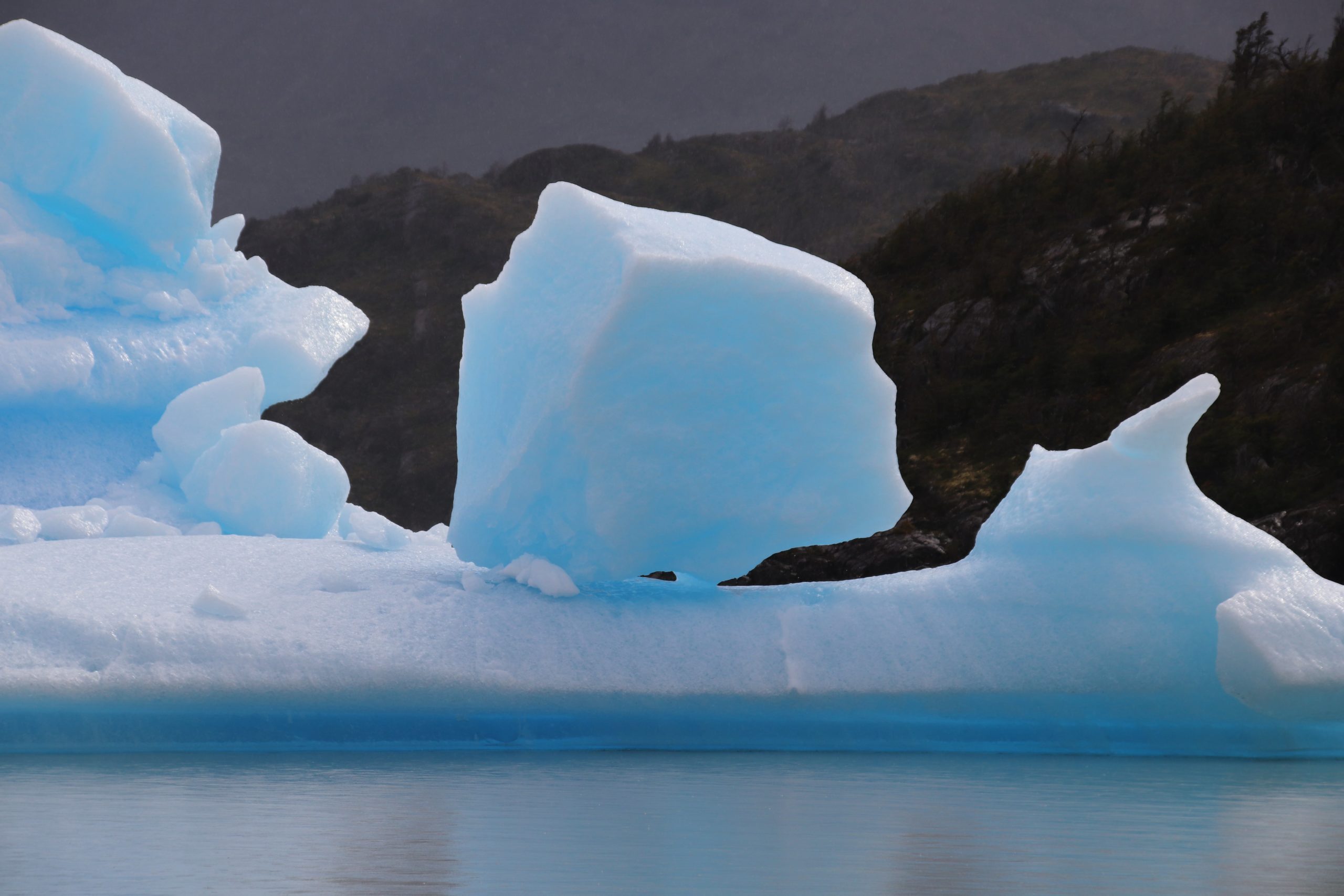 Magellanic penguins
For both young and old, an encounter with a colony of Magellanic penguins will remain a magical memory! The ideal place to observe them is on Isla Magdalena, a small island where they gather in large numbers. The nature reserve is only accessible by boat from Punta Arenas.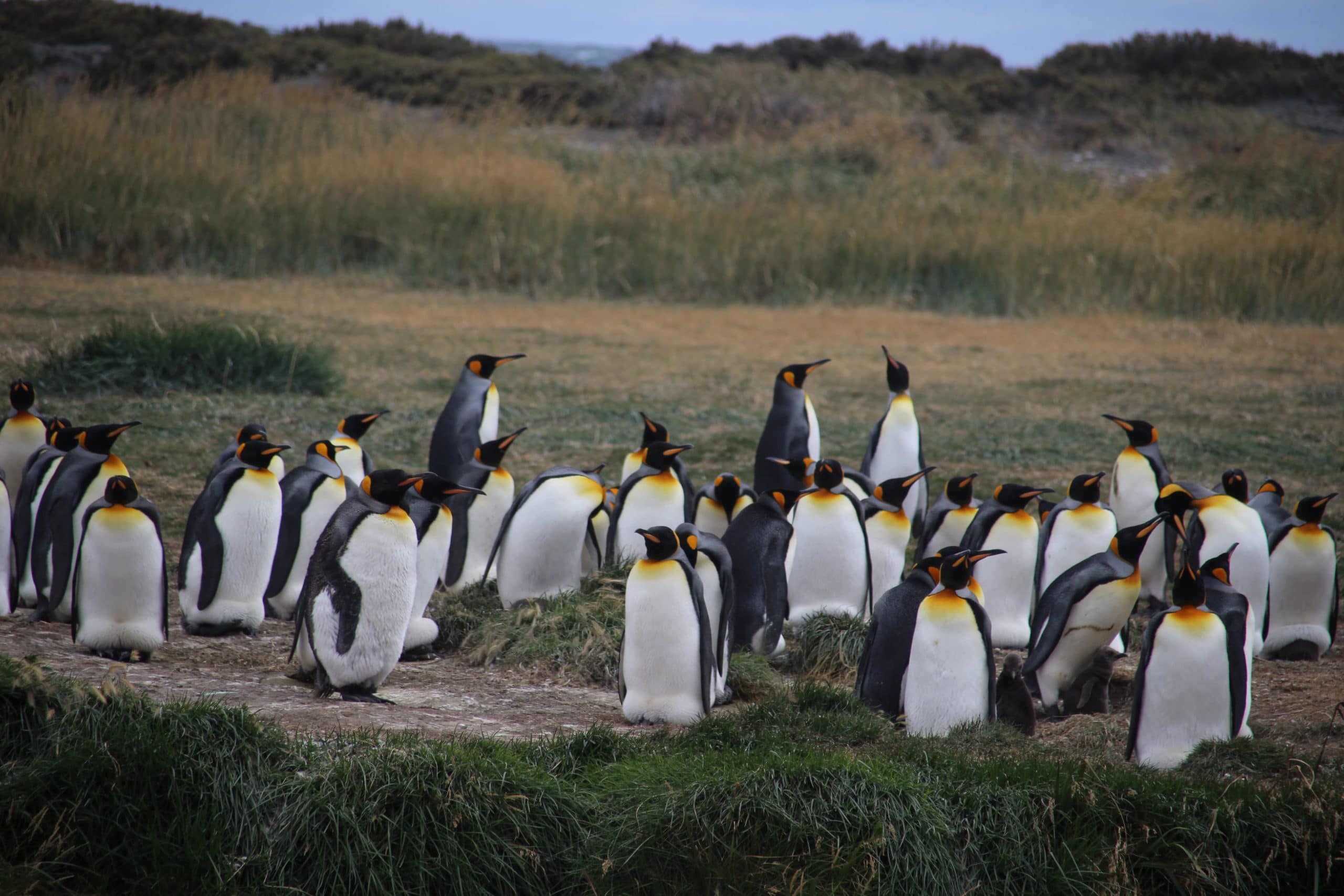 Experience the estancia
Finally, to complete your Patagonian immersion, what could be better than tasting a typical Asado al Palo on an estancia? For those who have a little more time, consider going on a horseback ride with the Patagonian gauchos, an activity in the middle of unique landscapes that will charm the whole family. The best part? It's accessible even for those who have no experience!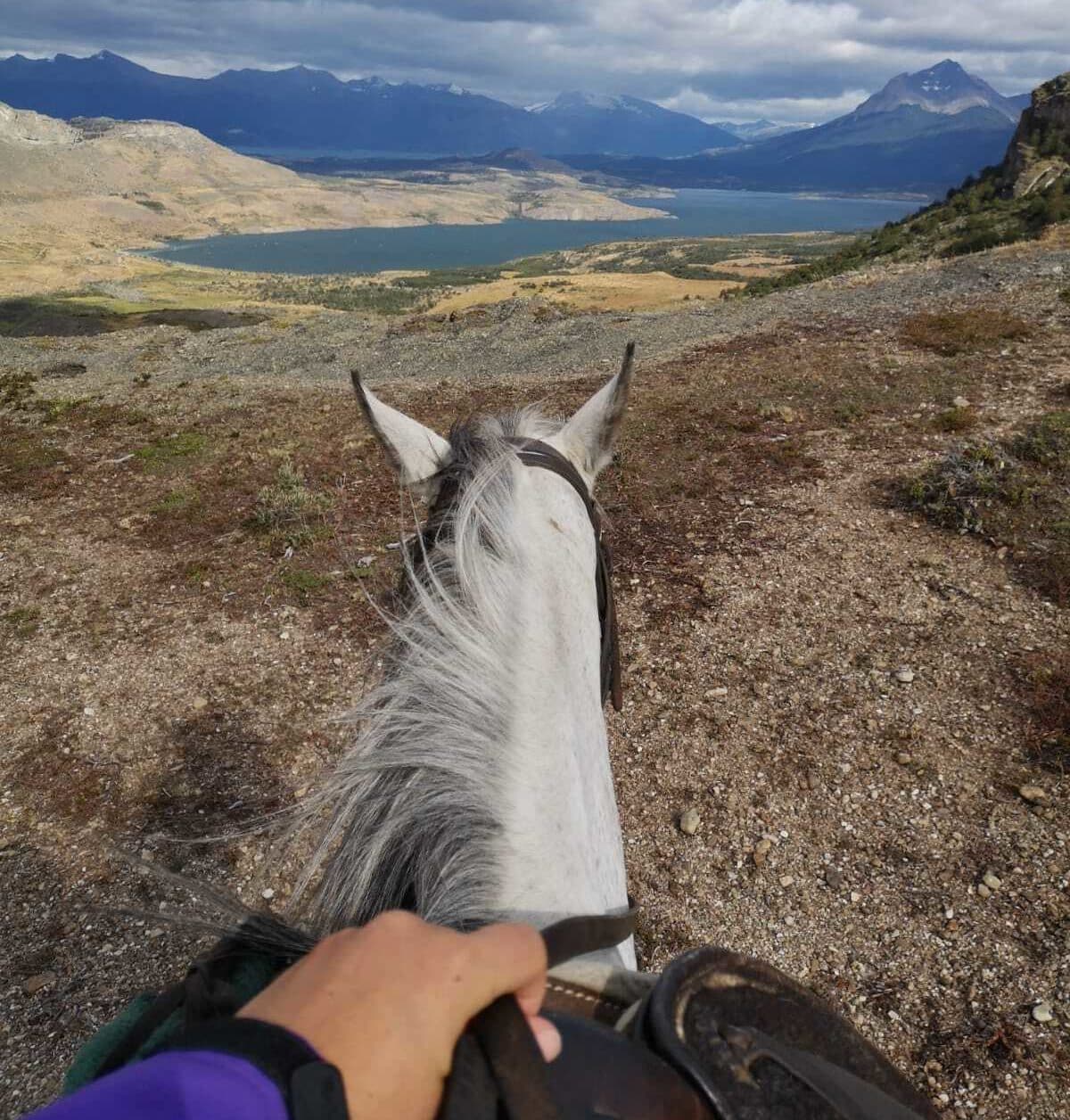 How to get there
On the way to the south!
To reach Patagonia, the most convenient option is to fly from Santiago to Punta Arenas, the gateway to Chilean Patagonia. This is where the majority of flights from local airlines land and depart. Keep an eye out for sales and promotions, which are numerous.
During high season, the very small airport of Puerto Natales is sometimes accessible by plane, which is a precious time saver for those on a tight schedule!
The most adventurous can try to reach the South by bus, planning on a salón cama (fully reclining seat) and plenty to distract yourself with on this extensive journey, from Puerto Montt or from Bariloche in Argentina.
Getting around on site
Keep in mind, once you arrive you will have to rent a car, preferably 4×2 or 4×4, if you plan to reach all the points of interest in this vast region at the end of the world. Having a car will allow those wishing to avoid long hikes to discover the Torres del Paine Park from different perspectives other than the famous W circuit.
Backpackers can try the experience by bus, but you should know that this option is a good deal more time consuming! Buses are rare and distances in Chile are always misleading, not to mention the irregular schedules and random stops of local buses. The journey between Punta Arenas and Puerto Natales, however, is a very good option by bus for tighter budgets.
Where to stay
Camping, glamping, refuges, hostels, or hotels, there is something for every taste and budget in Patagonia. The key, however, is to reserve your accommodations well in advance and to understand complex booking processes.
It is, for example, very complicated to book campsites or refuges in Torres del Paine Park during the high tourist season! Demand is very high and the majority of reservations are made well more than a year in advance.
Lots of mid-range housing, such as a rustic cabin or more charming, are at your disposal. That said, you will need to count on spending at least $150 USD per night, because in the park prices skyrocket with the growing demand.
For a comfortable experience, the variety of luxury hotels is also well developed.

When to leave
Patagonia, this "end of the world," is located in the very south of the continent. Though this feature makes it all the more attractive and seduces travelers worldwide, it also implies some climate limitations.
We advise visiting this region between October and March, the most suitable season for a clear sky and mild temperatures. The seasons here are the opposite of those in North America, and the southern winter begins in May. This period is obviously the most popular with tourists. January and February are to be avoided, as these are the Chilean school holidays, and throngs of people flock to the park.
Be aware, also, of the changing climate! In the blink of an eye, clouds can hide a warm sun, even in the summer.
For enthusiasts of wildlife, do not forget that penguins begin mating season from September to March. In January, the colony is larger, and from from the beginning of February, you can even enjoy the baby chick show! Rarer whales arrive in January.
After the summer season, large expanses fill with snow, paths become less accessible, and driving becomes difficult. The most intrepid will be able to try the adventure alone until the end of April, at which point a guide to accompany you is mandatory (which quickly increases the budget!). Activities will be subject to the climate and the number of participants, while many accommodations close completely in the winter.
The choice of dates is therefore not to be taken lightly during a getaway in Patagonia!
Want to embark on the Patagonian adventure? Don't hesitate to tell us about your project! Emilie, Florence, Lilian, or Myriam will be happy to discuss your needs and desires to concoct a tailor-made itinerary!