Our travel tips for Patagonia: a combination of Argentina and Chile
Today, let's explore the final chapter in our series on how to prepare your trip to Chile, with a blog post filled with tips and tricks for traveling to Patagonia.
The mythical and legendary territory divided between Argentina and Chile, Patagonia is a dream destination for both novice and seasoned explorers. But, it's not easy to find your way around its geography, uncover the best time to visit, or take care of the logistics that surround a circuit in the heart of the millennial glaciers. So, this blog post will explain all our tips, tricks, and must-sees to discover the Argentine and Chilean Patagonia like an expert!
First, where is Patagonia?
To properly prepare for your trip to Patagonia, we will first need to establish the fundamentals. We all have this vague concept of Patagonia as the land at the end of the world, but pinpointing it on a map is a bigger challenge.
So let's go through a short geography lesson, essential in Patagonia.
The basics of Patagonia: map and geography
The first highlight of Patagonia is a territory divided into two countries: Argentina and Chile! Originally completely Chilean, the Argentine side was "offered" by Chile in an alliance negotiation during the Pacific War, against Peru and Bolivia.
The area of Patagonia is between approximately 300,000 and 390,000 square miles, and its map is not universal. The border between the two countries is a point of controversy and not even completely established in some places. It stretches approximately from the Colorado River (which crosses the width of the continent of South America) to Cape Horn, the end of the world.
Check out the map of Patagonia to better visualize this territory:
Today, Chilean Patagonia lies in the Chilean Magellanic and Antarctic Region, the largest and southernmost region of the country (in Spanish, La Région de Magallanes y Antártica Chilena). On this Pacific side, Patagonia is home to incredible glacial fjords but also a dense temperate forest.
On the Argentine side, Patagonia is also called the Patagonian region. It is one of the four major regions of Argentina, and it is composed of several provinces: Río Negro, Neuquén, Chubut, Santa Cruz, and finally–in the south–Tierra del Fuego, Antarctica, and South Atlantic Islands. This Atlantic side of Patagonia features arid steppes, prairies, and deserts, landscapes much different from those of its Chilean neighbor.
Another mythical name of this territory is Tierra del Fuego. The boundaries of this territory are even more vague than those of Patagonia, but it still extends over the two Andean countries. In the very south of the continent, Tierra del Fuego is commonly defined by the large islet south of Punta Arenas (the large island of Tierra del Fuego). It is separated from the mainland by the iconic Strait of Magellan. Then, we find Ushuaia, but also Rio Grande in Argentina, and then in Chile Puerto Williams (even more austral than Ushuaia) and Cape Horn. Even if these names sound familiar, Tierra del Fuego is primarily made up of uninhabited and sometimes inhospitable wilderness. It is also the last inhabited place of the Antarctic, which necessarily makes it an isolated destination and earns it the nickname of "the land at the end of the world."
Patagonian people and inhabitants
The people and inhabitants of Patagonia have a history of their own.
The region, despite its harsh conditions, has been inhabited for nearly 35,000 years. It has been populated by many indigenous groups of people, both on the coast and in the Andes mountain range.
In Northern Patagonia, and in the Lakes region:
The Mapuche and Picunches formed, and still form, the largest and most influential community.
The Huiliches
The Chonos
In Southern Patagonia and Tierra del Fuego, the following groups have been found:
The Onas
The Yagans
The Alacalufes
1520 marks the arrival of Fernand de Magellan, and the beginning of colonization and European evangelization. The Europeans' arrival also brought genocides, expropriations, and foreign diseases, which led to the disappearance of the majority of these communities.
🎙 To learn more about the traces of the original people and the sounds of Tierra del Fuego, I invite you to listen to this podcast, which will transport you back in time and to the end of the world:
Today, very few inhabitants live in Patagonia. There are about 4 million Patagonians, with a very low density of 12 inhabitants per square mile! The inhabitants make a living mainly from cattle breeding and tourism.
Some come to escape civilization and enjoy the tranquility and calm of the region. This is the case, for example, of the French singer Florent Pagny, who finds refuge there several months a year in a ranch on the Argentine side.
Argentina/Chile: beyond Patagonia
To broaden our focus a little, you will quickly realize that Chile and Argentina share much more than Patagonia and Tierra del Fuego; in fact, the two neighbors share nearly 3,300 miles of common border! Separated only by the Andes mountains, the two countries of southern Latin America therefore reflect similarities and strong ties.
So, it makes a lot of sense to fully appreciate the culture and history of the region to plan a simultaneous trip to both Argentina and Chile.
In Chile, locals often depart from Santiago de Chile to Mendoza, the region of Argentine wines. On the other hand, travelers do not necessarily realize it, but a simple idea to begin your getaway is to go by car, which will completely re-route you from the Chilean metropolis!
Another crossing point between the two Andean countries is the lake region! Even if we often talk about the region of lakes and volcanoes as a Chilean region, the landscapes have no borders. This is our new favorite Chile-Argentina vacation route: the Lakes from Puerto Varas to Bariloche! My favorite moment of this magnificent journey is (even if it may seem strange at first) the crossing of the border. Yes, in this area, it is possible to cross the Argentine border during a fantastic drive between forests and mountains. The landscape will change the way you think about crossing the border from a daunting task to a worthwhile scenic route!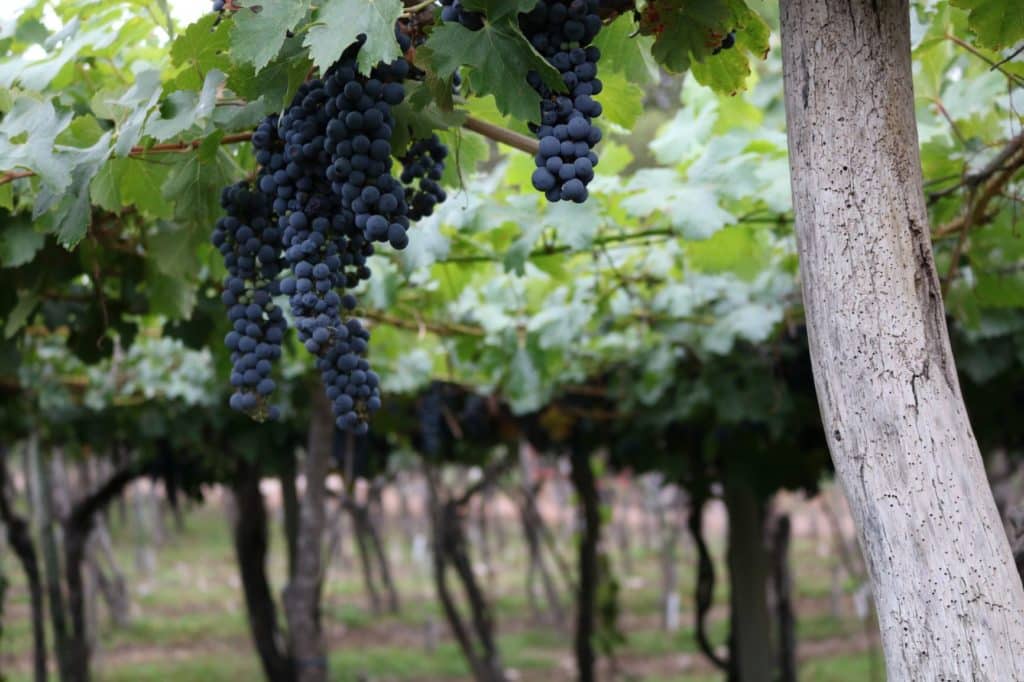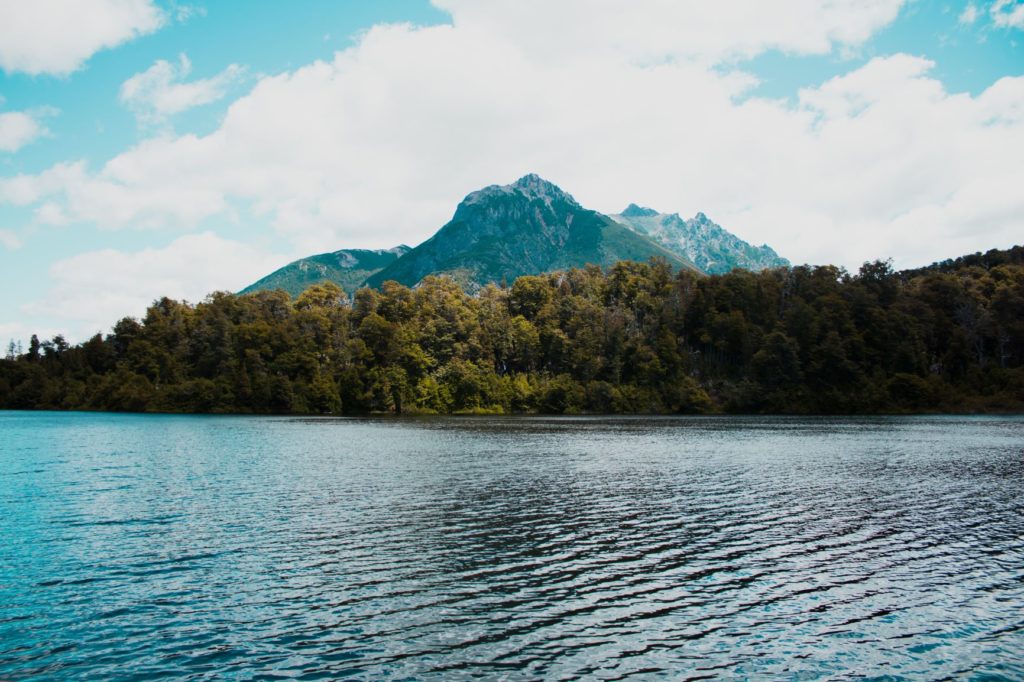 As I explained in our blog post on tips for a short unforgettable getaway in Chilean Patagonia, the choice of the time of year you choose to discover Patagonia is essential!
To explore all of Patagonia, visiting during summer in the Southern Hemisphere, from December to March, is a must. In December and March, you avoid the Chilean school holidays, which is always a plus as far as the prices and tranquility of the sights go.
However, the north and center of Patagonia remain pleasant between September and April.
The season in Patagonia ends in mid-April. Some will venture to the end of the world at the end of April or May, but not without a guide! The law requires it, and it is above all a question of safety. Going with a guide is a more expensive option, but very unique and helpful. It is truly an adventure to discover Patagonia under the snow, and alone in the world!
Patagonia, from Argentina to Chile, offers throughout its immense territory sites and places each more impressive than the next.
Here, I will leave you a non-exhaustive list of our favorite stops throughout Patagonia. Click on the titles to learn more about these must-see places of interest:
Next, all you have to do is choose your destinations to create your tailor-made itinerary in Patagonia!
What to do on vacation in Patagonia
As you will have realized by now, the Patagonian region is full of superb sites. But how does one visit them?
Here are my favorite activities to discover Patagonia and all these incredible places in an authentic, original, unique, and active way!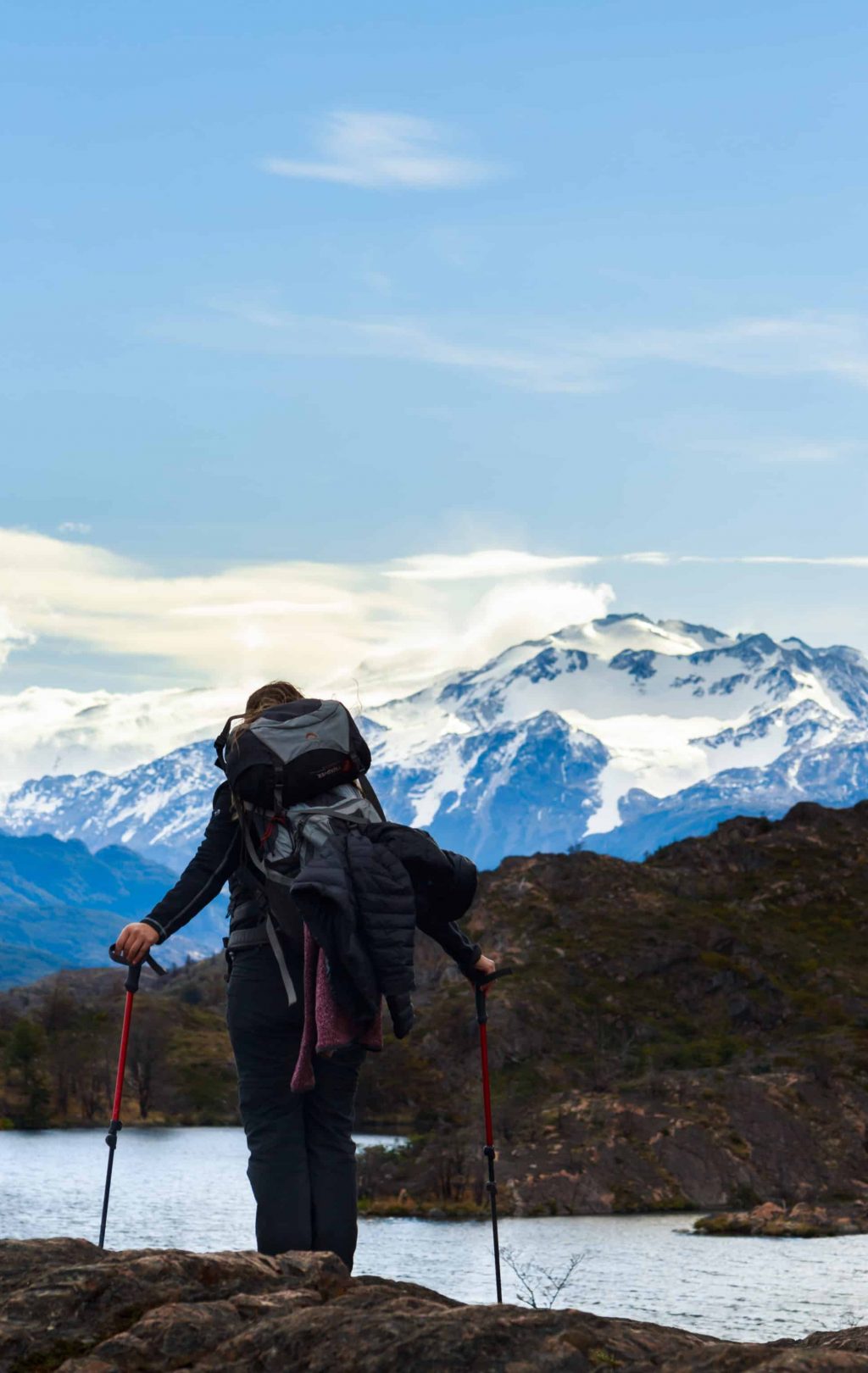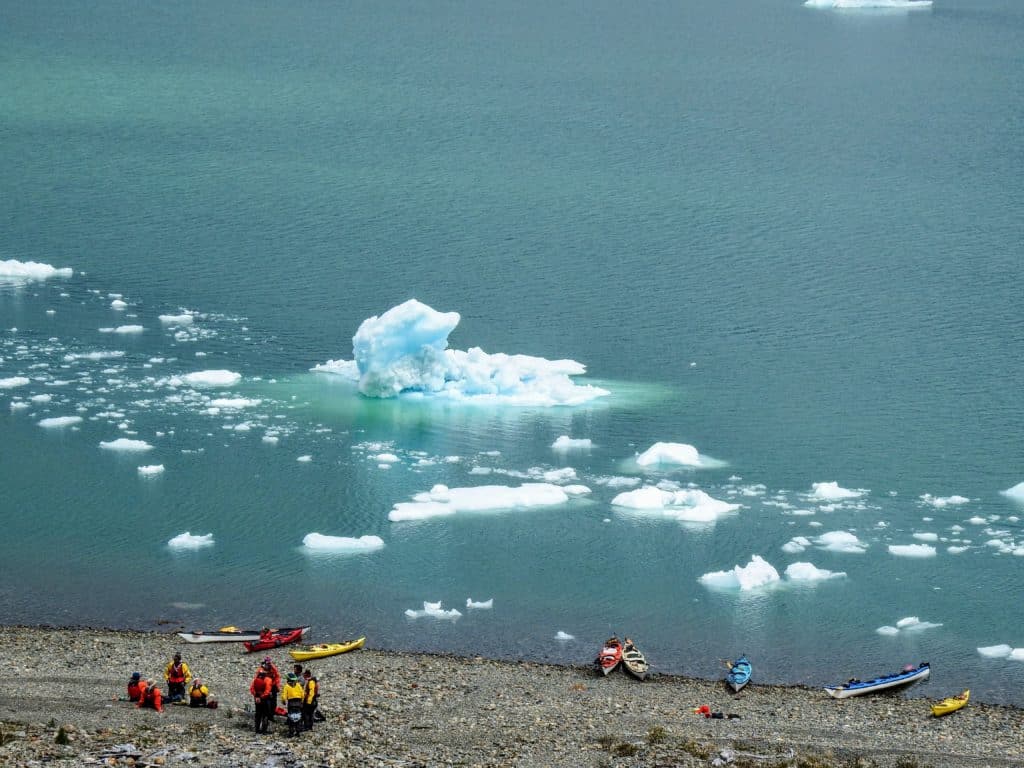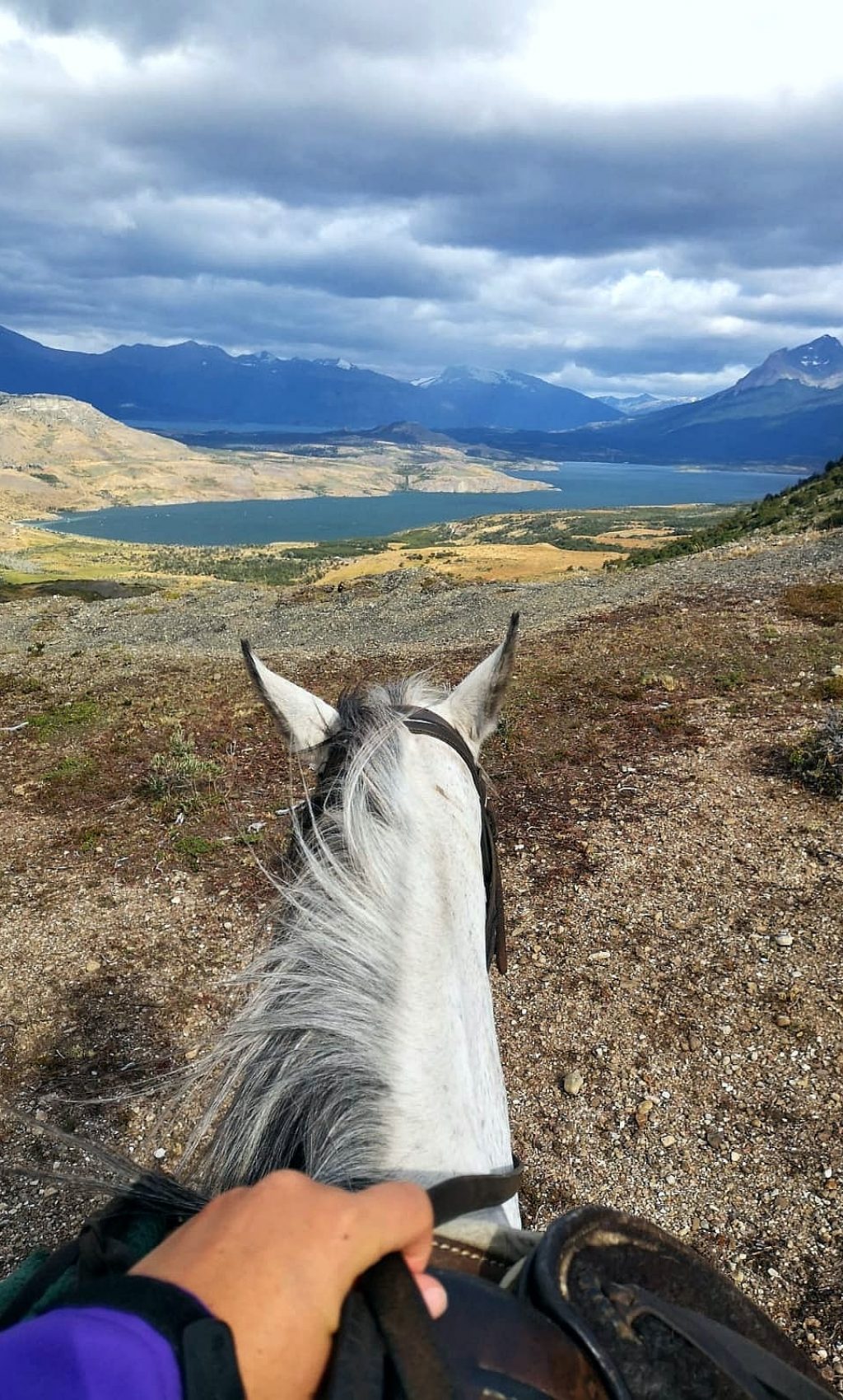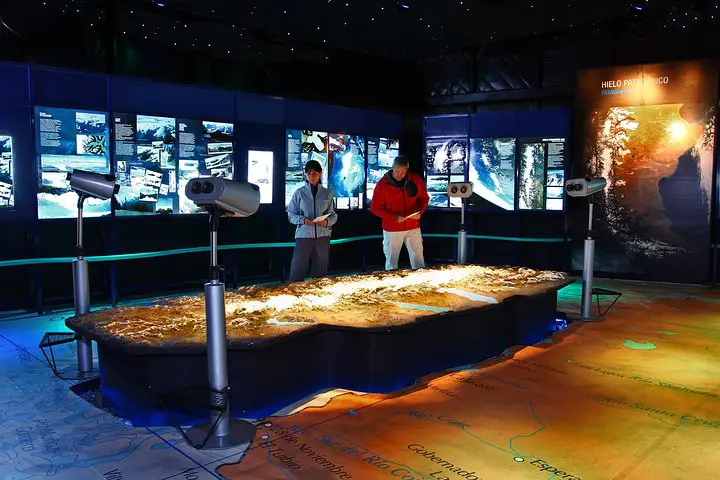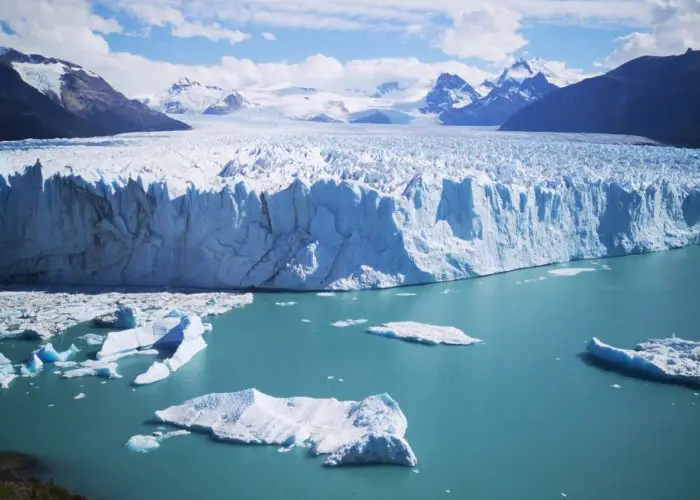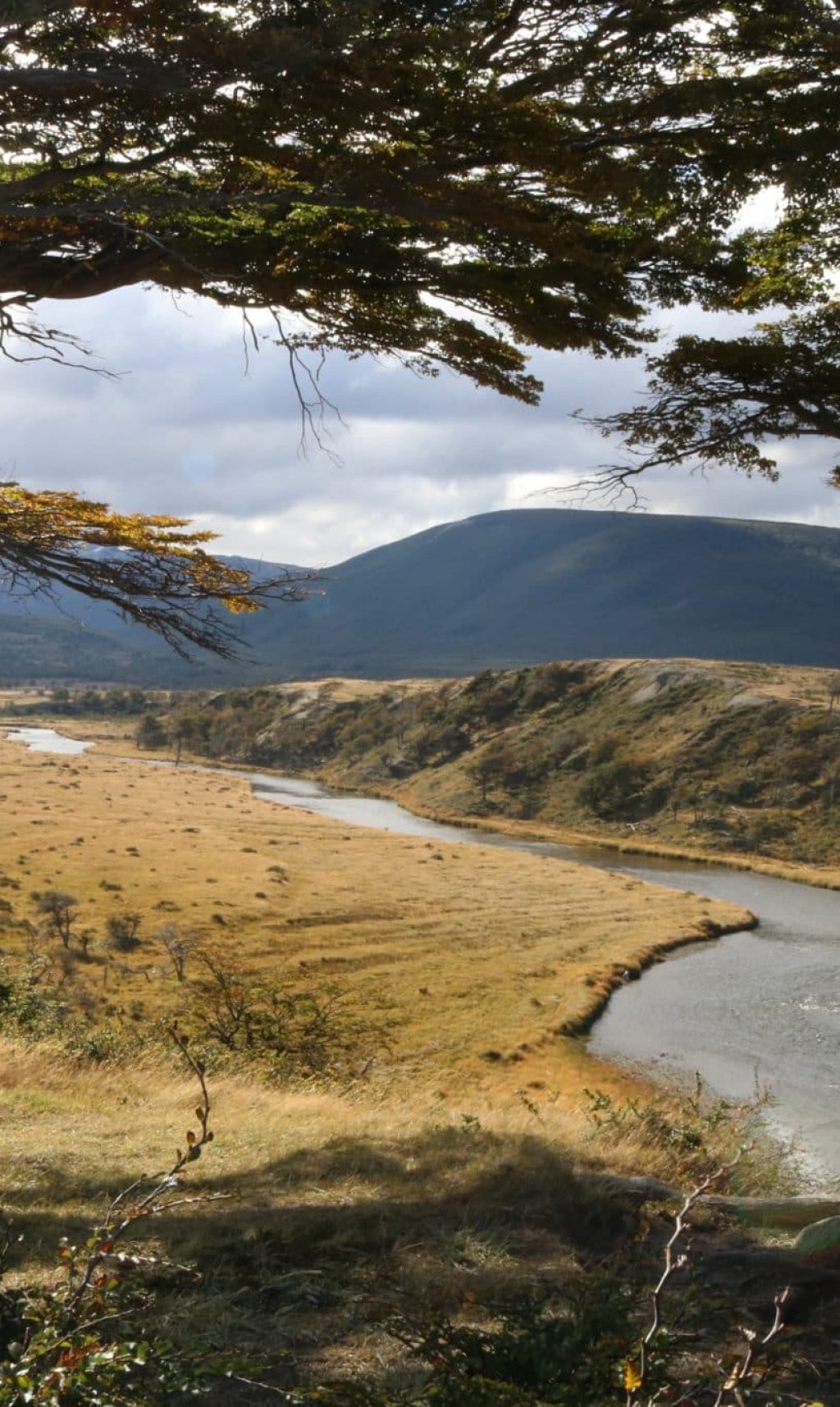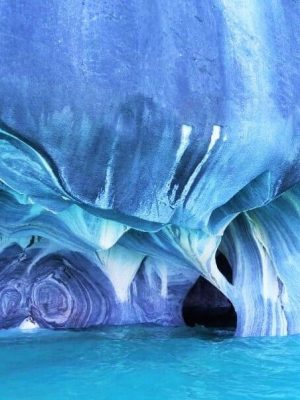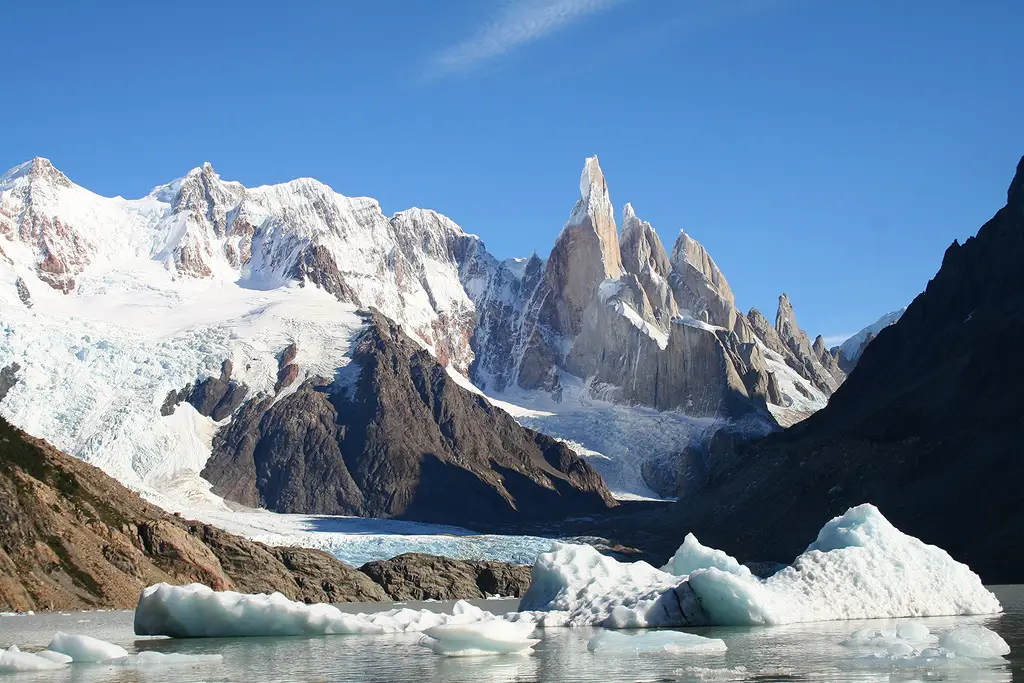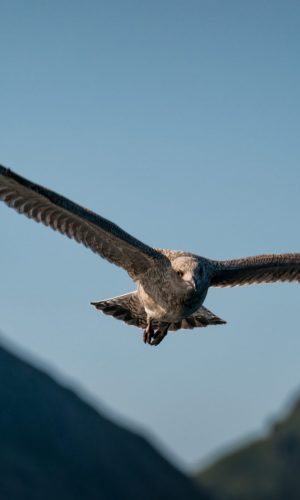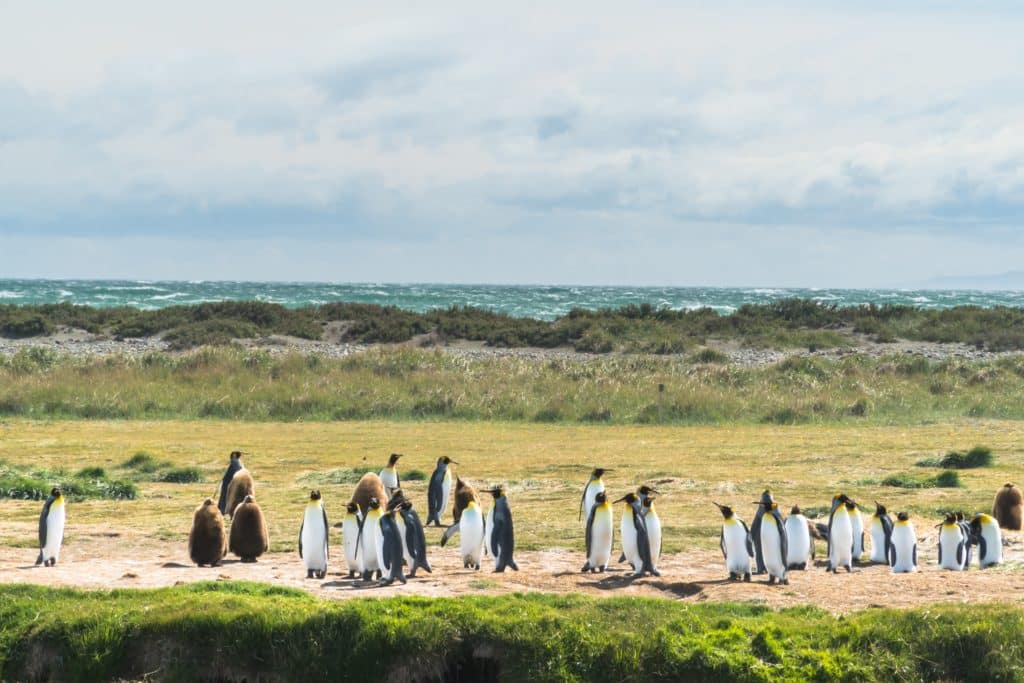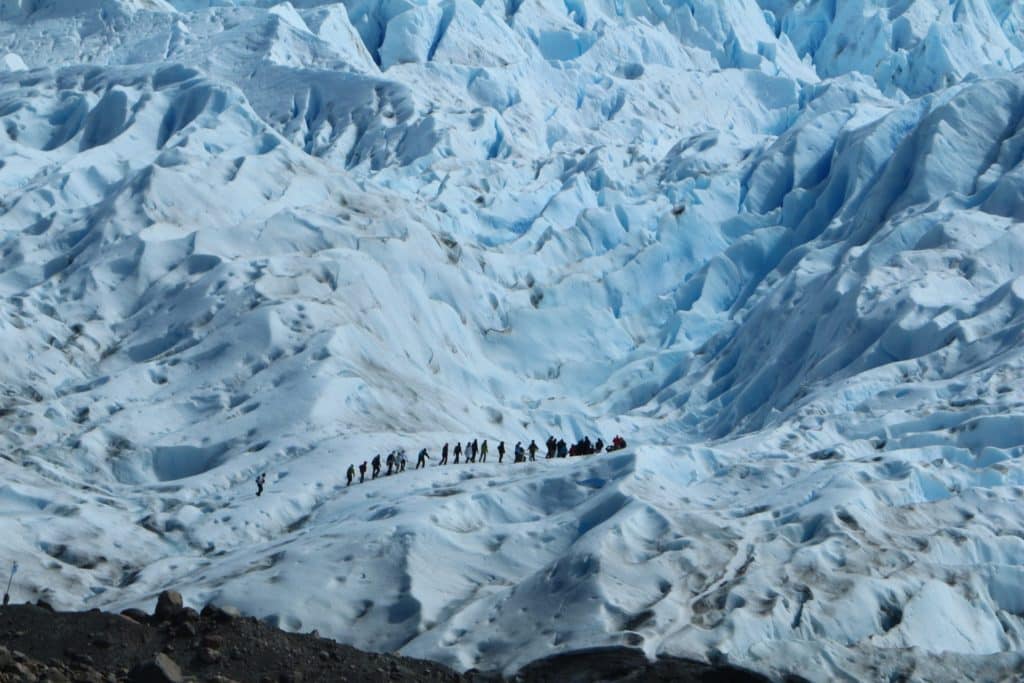 But wait, there are still many other things to do in Patagonia, such as:
An "asado al palo" feast, a typical Patagonian barbecue of lamb, on a real "estancia."
A day cruise to the glaciers of O'Higgins Park: the Serrano and Balmaceda glaciers.
A horseback ride in Torres del Paine Park or towards Laguna Sofía.
Sailing to observe the king penguins of Tierra del Fuego.
A half-day of kayaking in the Beagle Channel, at the end of the world in the Tierra del Fuego.
A trek on the Perito Moreno glacier.
A walk in the Nimez Nature Reserve observing its animals.
A visit to the Cueva de Milodon (Milodon cave), on the way to Torres del Paine.
…and the list goes on!
Where to stay in Patagonia
To stay in Patagonia, just as in the rest of Chile and Argentina, there is an option for all tastes and budgets, as we detail in our article dedicated to budgeting for your trip to Chile.
Adventurers and backpackers will be able to find many campsites, refuges, and hostels. The atmosphere is friendly and prices are often low. Do not expect luxury, however, and bring warm clothes!
Regarding wilderness camping, which is often tempting in the middle of this natural area, be careful because there are areas where it is strictly prohibited. For example, in Tierra del Fuego Park, Torres del Paine National Park or in the mountains around Fitz Roy, we strongly advise against trying the wilderness camping experience as you could face a hefty fine. In regulated places, and national parks in general, it's best to prefer marked, developed camping areas. These areas are often free (as in Tierra del Fuego or El Chatén), but can also require an entry fee and be fully booked well in advance (as in Torres del Paine).
You will find more convenient accommodation in hotels, hostels, and B&Bs. It is worth knowing that the Patagonian decoration style is rustic and heavy on wooden structures and accents. Many of these hotels are small, family-run businesses with a warm, welcoming atmosphere. You will find rare gems, housed in the middle of untamed nature.
In the tourist hotspots of Patagonia, prices soar. Especially if you want to stay inside a national park or in a charming accommodation.
The array of prestigious hotels, with exceptional infrastructures, is not lacking in the tourist sites. On the other hand, these accommodations are large complexes, often belonging to international chains. They are ideal for short stays in the region with comfort and high quality services.
It will be important to remember that a large portion of all types of lodging closes during winter in the Southern Hemisphere, so around July and August. Some even close for the entire off-season from April to September.
And now, to finish, do you want to know what my favorite lodging in Patagonia is? Without a doubt, waking up in a camper van, planted in the middle of nature. This is the best way to wake up on earth, with views that will not be forgotten any time soon!
Logistics for a trip to Patagonia
Since a trip to Patagonia is often synonymous with a vacation at the end of the world, it is true that preparing the logistical part of this adventure is important.
In this section, we will cover the most frequently asked questions regarding the logistics of a visit to Patagonia (Chile and Argentina):
The required budget for a trip to Patagonia
Accessibility and airports to reach Patagonia on both sides of the border
Visa and border formalities between the two countries that share Patagonia
Dangers and risks in Patagonia
Agencies and other organized tours for a guided trip to Patagonia
Budgeting your trip to Patagonia
A trip to Patagonia requires a certain budget, especially if you travel in comfortable hotels and guided tours.
Transportation, duration, activities, guided or solo, type of accommodation, seasons…all these factors come into play in the construction of a quote or a tour budget in Patagonia. So, giving you a ballpark number for your trip is nearly impossible!
However, as in the rest of Chile and Argentina, shoestring adventurers spend an average of $50 USD per day per person in Patagonia while trips organized by agencies in comfortable mode reach around $175 to $300 USD per day per person.
To calculate your personalized budget and find the prices of accommodation, activities, transportation, and the cost of living on site, head on over to our budget and prices blog post!
Airports and accessibility
Accessing Patagonia from Chile:
International arrivals to Chile all take place at the airport in Santiago, the capital.
To reach Patagonia, you will have several options.
The most common and economical is to take a domestic flight to Punta Arenas. In general, these flights are regular and reasonably-priced.
Another option is to reach Patagonia directly through the small airport of Puerto Natales. It is a more expensive solution, but it will allow you to, for example, reach Torres del Paine Park more quickly. These internal flights are more rare and available only a few months during the year, when the demand exists (in the middle of the Chilean summer).
Accessing Patagonia from Argentina:
International flights to Argentina all arrive in Buenos Aires, which has several airports.
To reach Patagonia from Buenos Aires, you will have to take a domestic flight to El Calafate. Be careful, prices are volatile and can increase at a moment's notice!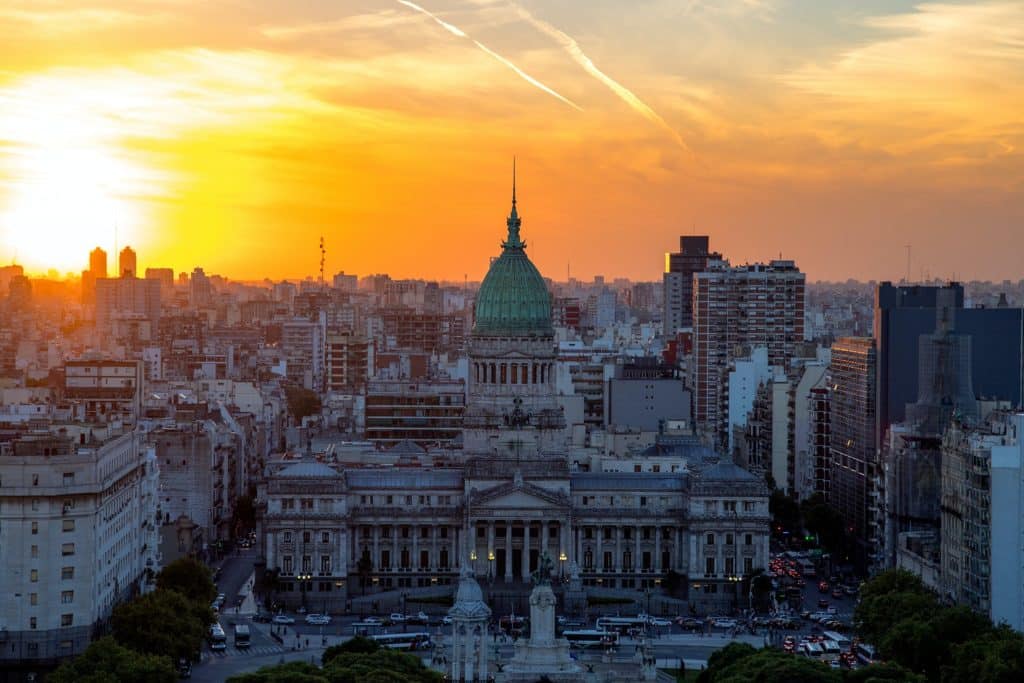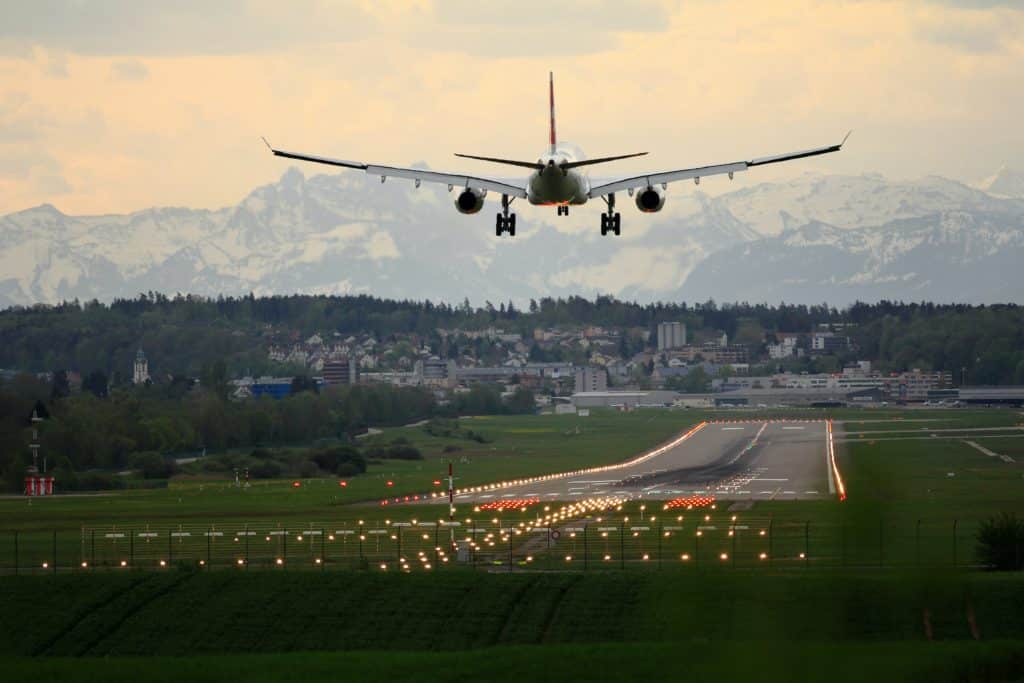 We advise you first of all arrive in the capital of the country (Santiago de Chile or Buenos Aires) from where you will start your trip to Patagonia. It is not possible to combine a flight between one country's Patagonia and the capital of its neighboring country, such as arriving in Santiago and taking a flight to Argentine Patagonia. This alternative is generally very expensive because there are no direct cross-flights between Andean capitals and regional airports. It is therefore necessary to favor Santiago de Chile to travel to Punta Arenas, or Buenos Aires to start with El Calafate.
I recommend you follow this easy and more budget-friendly tour in Patagonia:
Arrive in Santiago de Chile (stay there for your desired length of time).
Transition from Santiago to Punta Arenas by plane.
Stay in Punta Arenas.
Travel from Punta Arenas to Puerto Natales by car or bus.
Head to Torres del Paine, by bus or car (and stay there as long as you wish).
Proceed from Torres del Paine to El Calafate, by bus, crossing the border into Argentina.
El Calafate to El Chaltén by bus (stay there for the desired length of time).
Take a round trip to Perito Moreno, by bus or with a tour.
Return to El Calafate.
Transition from El Calafate to Buenos Aires by plane.
Once you finish your stay in Buenos Aires, take your return international flight home.
This rough itinerary gives you an idea of a loop on which to discover all of the highlights of Patagonia, from Chile to Argentina. This same loop in the opposite direction is also worth considering. It's up to you to adapt it according to the time you have, your budget, and your other stops in our beautiful region!
Borders and visa in Patagonia
Since Patagonia spreads from Chile to Argentina, care will have to be taken to complete travel formalities for both countries.
For Americans and Canadians, you do not need a special visa to visit Argentina or Chile. A simple tourist visa is issued upon arrival on site and is valid for 90 days. Inquiries of any additional requirements can be directed toward your respective consulates and embassies.
Regarding border crossings between Argentina and Chile, be prepared with these important tips to know before leaving:
The road leading to the Chile-Argentina land border from Mendoza is at high altitude. It may sometimes be closed in case of inclement weather. This is also true of the border passing through Tres Cruces, which doesn't receive much use, or that of Paso Jama (in the Atacama region). The borders that pass through Puerto Natales, Chile Chico or Bariloche do not have this problem and are open all year round.
It is a long and expensive process to travel in your neighbor's Chilean or Argentinian car. This applies to cars and vans purchased locally or loaned by friends. You will need to prepare administrative documents and buy an Argentine permit (which is actually insurance) for a crossing from one country to another. In case of non-compliance, the authorities may refuse you passage. Car rental agencies take care of securing you an Argentinian or Chilean permit, which you have to pay for but is an easy solution.
Do not expect speedy passage at the land borders, especially in Patagonia, where the wait can easily reach 4 hours during peak tourist season.
And of course, don't forget your passport or local ID card! It is a border like any other, after all.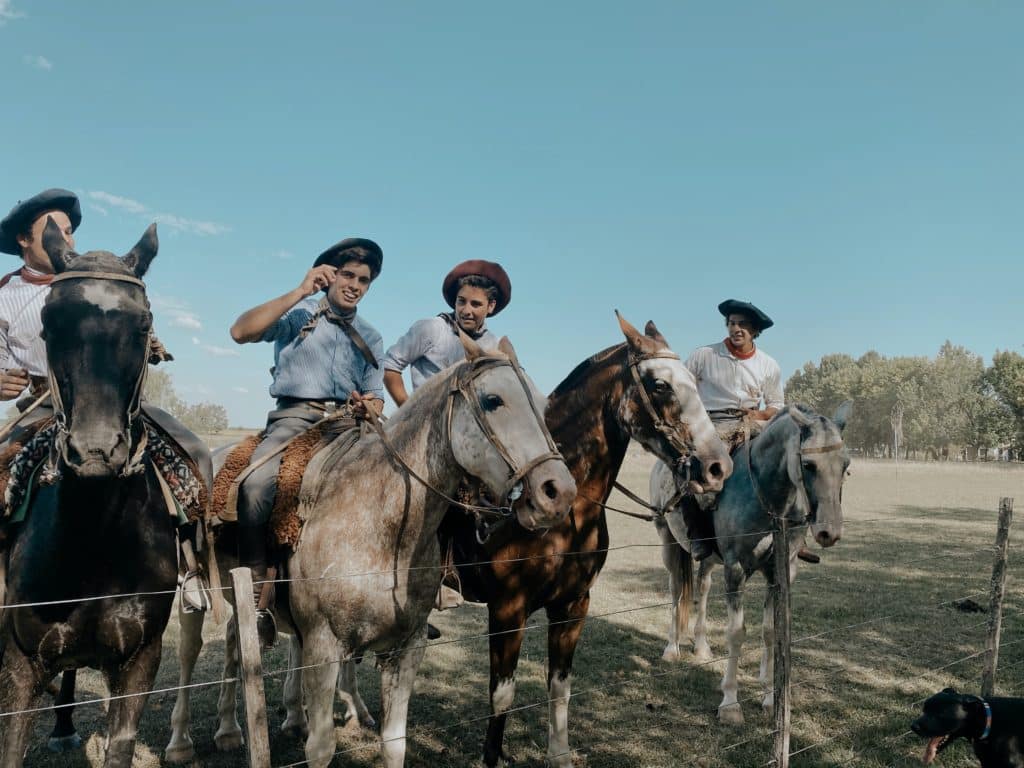 Patagonia: dangers and risks
Patagonia, just like Chile, is not a dangerous destination if you follow some rather basic precautions.
Bring clothes adapted to the season's weather conditions (waterproof jacket, waterproof walking shoes, technical base layers, sweaters, and fleeces).
Do not attempt a trek more difficult than your physical level; you must be honest with yourself and know your limits in order to have a good experience (especially in the mountains!).
Walks on glaciers are not recommended for people over 60 years old, those who are pregnant, children, and those with heart problems.
An adventure in Patagonia during the southern winter (the North American summer) must be accompanied by an experienced guide. The sites quickly become impassable and it is better to avoid unnecessary risks in the middle of snow. In any case, Torres del Paine Park does not allow hiking without a guide in winter.
Do not venture into unmarked areas, such as Tierra del Fuego, without preparations and without the necessary equipment. This type of expedition must be carefully prepared and supervised to reduce the risks, particularly linked to the harsh climate.
And that's all, we've already covered the risks in Patagonia. If you keep in mind that this is a mountain territory with a cold and uncertain climate, your trip will be a success!
Agencies and organized tours in Patagonia
As in the rest of the region, there are many agencies and organized tours in Patagonia. Here is a little overview of your different support options:
An international agency will sell you a pre-packaged trip and probably as part of a large group (15 people).
A Latin American agency will often offer you a pre-defined and multi-destination trip and, again, most likely in a group.
A local agency in Chile or Argentina can concoct a tailor-made itinerary in Patagonia in private, in a mini group (for example, we organize 2 departures per year in a small group of 6 to 8 people) or privately with your friends or family.
Some Patagonian hotels offer you discovery packs, often short and with a theme.
Tour operators can take you, often by day, to Chilean or Argentine Patagonia from Puerto Natales, Punta Arenas and El Calafate.
Arriving in one of these cities, you can also easily find a guide who will accompany you on site, for an itinerant hike, for example.
Click here to request your tailor-made travel quote in Patagonia!

Combined getaways and itinerant hikes